Description
We all want kids to be successful, safe, and secure, but such good intentions are having unintended consequences.
Three societal ingredients…. a hyper-academic mindset, preoccupation with safety, and a tech-obsessed society… are fueling childhood anxiety, leaving kids fearful, avoidant, and ill-equipped for adulthood.
Watch child psychologist Steve O'Brien, Psy.D., for 2 days filled with practical strategies as he presents a three-level treatment model for childhood anxiety using targeted, evidenced-based therapies to:
Connect with and "rewire" anxious children and families
Provide child-friendly instruction about anxiety and the brain
Promote self-expression and healthy coping in shut-down kids
Reduce debilitating social anxiety in adolescents
Treat technology-related worries, obsessions, and compulsions
Develop anxiety-free safety plans for distressed kids and parents
Don't miss out on this cutting-edge program for equipping and empowering kids to not only cope with anxiety, but to thrive as they develop a growing sense of both competence and confidence!
CPD
---
CPD
This online program is worth 12 hours CPD.
---
---
Speaker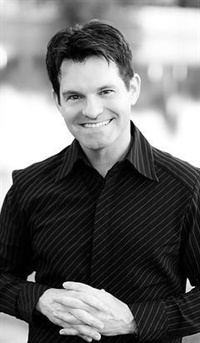 Dr.
---
Steve O'Brien, PsyD, is a clinical psychologist with nearly 30 years of experience treating children, adolescents, families and young adults in his Clearwater, Florida practice. His specialty areas include child-adolescent anxiety/depression, ADHD Autism Spectrum Disorders, and divorced/blended family adjustment. Dr. O'Brien utilizes an integrative-systems model which tailors treatment to the developmental needs of youth and families. Intensive parent consultation and youth-focused family interventions are critical components of his therapeutic approach.

Dr. O'Brien has worked in numerous healthcare environments, including community mental health, psychiatric, inpatient/residential, substance abuse, and medical facilities. He also served as associate professor of child-adolescent studies at the Florida School of Professional Psychology. In addition to his clinical work, Dr. O'Brien is an app developer (Life@Home by Psychtouch.com) and a media consultant for both Tampa Bay and national news outlets. Visit obrienpsychology.com for more information.
Speaker Disclosures:
Financial: Dr. Steven O'Brien maintains a private practice. He receives a speaking honorarium and recording royalties from PESI, Inc. Dr. O'Brien has no relevant financial relationships with ineligible organizations.
Non-financial: Dr. Steven O'Brien is a member of the American Psychological Association and the Florida Psychological Association.
---
Objectives
Summarize the psychosocial characteristics of the "internet generation" and their contribution to anxiety development in children and adolescents.
Describe the primary developmental, systemic, academic, and social-technological factors relevant to the development and maintenance of anxiety disorders in children and families.
Identify the various social, emotional, and behavioural manifestations of anxiety in children in multiple contexts, including home and school.
Utilize semi-structured observational and interview methods for collecting relevant history and clinical information with anxious and minimally verbal children and their parents/caretakers.
Determine effective rapport-building strategies with anxious, resistant, and defensive children and parents/caretakers.
Adopt a 'parent consultation' model as a supplement to individual child and family therapy and as part of an integrated treatment approach.
Conduct 'Child-Focused Family Therapy' using therapeutic agendas and directive communication techniques.
Teach children a developmentally appropriate psychoeducation framework for understanding the relationship between anxiety, the brain, and the body.
Implement self-regulation strategies to reduce child/adolescent anxiety and promote adaptive coping.
Identify clinical, co-occurring diagnostic patterns with respect to anxiety and related disorders in children and how to determine initial treatment targets.
Distinguish between over-arching versus disorder-specific interventions for child/adolescent anxiety. As well as the 3 levels of anxiety treatment.
Implement and integrate developmentally-appropriate CBT, desensitization, and exposure therapy techniques to enhance treatment with anxious children.
Outline
GROWING UP ANXIOUS - 3 KEY INGREDIENTS
EARLY EMPHASIS ON HIGH ACHIEVEMENT AND PERFORMANCE
Emotional costs of a hyper-academic mindset and over-evaluation
Performance philosophy pitfalls: perfectionism and procrastination
Consequences of strong individualism: anti-collaborative attitudes
TECHNOLOGY IMMERSION: PLUGGED IN BUT TUNED OUT
Tech-savvy, socially naive
Fearless online, fearful offline
Gratification-dependent, grit-deficient
PREOCCUPATION WITH SAFETY AND POTENTIAL THREAT
Overprotected but underdeveloped….socially and emotionally
How dysregulated adults promote anxiety-ridden kids
Failure to launch: Why "adulting" is difficult and frightening
INTEGRATING EVIDENCED-BASED TREATMENT APPROACHES
Behaviour therapy/modification
Cognitive-behaviour therapy
Family-focused/systemic therapy
Interpersonal therapy
Play/art/creative therapies
Mindfulness-based therapies
GUIDELINES FOR RAPPORT-BUILDING AND CLINICAL INTERVIEWING
Semi-structured parent interviews: Combining engagement with efficiency
Developmentally-sensitive child interviews: Integrating observation, play and dialogue
Parent consultation: Constructing a framework for parental involvement
PSYCHOEDUCATION FOR PARENTS AND KIDS: THE FIRST INTERVENTION
Teaching parents about their child's overactive brain
Giving a child-friendly "tour of the brain"
Highlighting the mind-body connection
Social Anxiety Disorder

Evaluating cognitive versus physiological features
Cognitive-behavioural methods for getting teens out of their heads and into the world
Role-playing and free association games for promoting real-time interaction
Desensitization strategies for combating social avoidance
BIOPSYCHOSOCIAL TREATMENT: THE SECOND INTERVENTION
"LOWERING THE TEMPERATURE, SLOWING THE PACE"
Reducing Emotional Intensity and Conflict for a Calmer Environment
Healthy habits and daily transition rituals
Self-expression and support-seeking skills
3 R's of anxiety management: Recognize, Relax, Redirect
TARGETED TREATMENT FOR MAJOR (DSM-5™) ANXIETY DISORDERS: THE THIRD INTERVENTION
Generalized Anxiety Disorder

Identifying manifestations of chronic worry
Cognitive strategies for discrediting the "what-if? person"
Self-talk for empowering the "helpful coach"
Cognitive-behavioural redirection for worries
Paradoxical relaxation for overachievers
Separation Anxiety Disorder
Assessing psychological and somatic components
Pre-treatment preparation: It's all about the plan
Developing a treatment-support team
Action plans for high-distress episodes
Strategies for distressed/enmeshed parents

Phobias and Panic Disorder

Cognitive and physical/physiological symptoms
Essential ingredients for desensitization
"Challenge ladders" for gradual exposure
Planning-for-panic strategies

Obsessive-Compulsive Disorder

Variations in obsessive-compulsive symptomatology
"Brain challenges" for rigid perfectionists
Mindfulness strategies: "Balloon breathing and wet noodles" for high-threat perceivers

Controlled withdrawal and replacement for tech-addicts
CO-OCCURRING DISORDERS: TREATMENT IMPLICATIONS, RISKS, AND LIMITATIONS
Depressive Disorders
Attention-Deficit/Hyperactivity Disorder
Autism Spectrum Disorders
ANXIETY-RIDDEN AT SCHOOL: CONSIDERATIONS AND CLASSROOM APPLICATIONS
Relationship-building with distressed/disruptive kids
Dealing with the (dreaded) 3 D's:
Defiance, Disrespect, Disruption
Creating a calm, responsive classroom
Reducing task avoidance and test anxiety
Managing compulsive technology usage
Identifying, intervening, and preventing bullying
Tips for (post) pandemic adjustment
MEASURING TREATMENT PROGRESS
Evaluating symptomatology and functional level
School consultation and recommendations
Medication: Guidelines for discussion and referral
Target Audience
Social Workers
Psychologists
Counselors
Teachers
School Administrators
Occupational Therapists
Speech-Language Pathologists
Nurses
Marriage and Family Therapists
Other Helping Professionals who Work with Children
Reviews
Overall:
1
Total Reviews: 1