Details
Product Details
Average Rating:

Not yet rated

Speakers:

Duration:

12 Hours 28 Minutes

Copyright:

Publisher:

PESI Inc.

Product Code:

RNV057965

Media Type:

DVD

- Also available: Digital Recordings
CPD
---
CPD
This online program is worth 12.5 hours CPD.
---
---
Speakers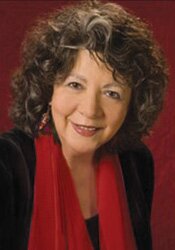 ---
Janina Fisher, PhD, is a licensed clinical psychologist and former instructor at The Trauma Center, a research and treatment center founded by Bessel van der Kolk. Known as an expert on the treatment of trauma, Dr. Fisher has also been treating individuals, couples and families since 1980.

She is past president of the New England Society for the Treatment of Trauma and Dissociation, an EMDR International Association Credit Provider, Assistant Educational Director of the Sensorimotor Psychotherapy Institute, and a former Instructor, Harvard Medical School. Dr. Fisher lectures and teaches nationally and internationally on topics related to the integration of the neurobiological research and newer trauma treatment paradigms into traditional therapeutic modalities.

She is author of the bestselling Transforming the Living Legacy of Trauma: A Workbook for Survivors and Therapists (2021), Healing the Fragmented Selves of Trauma Survivors: Overcoming Internal Self-Alienation (2017), and co-author with Pat Ogden of Sensorimotor Psychotherapy: Interventions for Attachment and Trauma.(2015).
Speaker Disclosures:
Financial: Janina Fisher is in private practice. She receives a speaking honorarium from PESI, Inc.
Non-financial: Janina Fisher has no relevant non-financial relationship to disclose.
---
Additional Info
Program Information
Access for Self-Study (Non-Interactive)
Access never expires for this product.
Objectives
Evaluate the effects of traumatic experience on attachment formation.
Determine the role of implicit memory in post-traumatic symptoms.
Investigate manifestations of animal defence survival responses.
Differentiate common conflicts between survival defences observed in relationships.
Determine the aspects of psychotherapy that evoke defensive responses in traumatized clients.
Assess the association between client resistance or stuckness and trauma-related survival defences.
Practice methods of evoking curiosity in stuck or resistant clients that move therapy forward.
Evaluate the role of 'positive re-framing' symptoms in trauma treatment.
Utilize Sensorimotor Psychotherapy interventions to help clients notice resistance without shame.
Determine use of the structural dissociation model for understanding resistance.
Utilize parts-related interventions to help clients resolve their resistance and/or "stuckness".
Determine any signs of therapist resistance to resistant clients and how to plan therapy sessions around this issue.
Outline
DAY ONE
What do we mean by resistance and stuckness?
Depression, shame, self-loathing
Chronic suicidality or self-destructive behaviour
Belief that nothing will work
Difficulty coming to or being present in therapy
Struggles for control of the process
Therapy as a threat, not a refuge
Phobias of vulnerability
Phobias of closeness or being visible
Phobias of abandonment and distance
Trauma-related fear and mistrust
How manifestations of stuckness and resistance reflect animal defences
Survival responses and strategies
Introduction to the Structural Dissociation Model
Understanding resistance and stuckness as defensive, not offensive
How we interpret resistance may increase, not decrease it
Triggering aspects of psychotherapy
Decreasing the 'threat'
Positively re-framing stuckness and resistance as adaptive
Acknowledging and sharing the dilemma: the client wants help but not at the cost of vulnerability
Using the therapeutic relationship
Navigating the threat of closeness and the threat of distance
Making use of the "social engagement system"
Therapeutic benefits of laughter and playfulness
DAY TWO

Helping clients deconstruct inner conflicts and struggles
Making use of the Structural Dissociation Model in therapy
Helping clients understand internal conflicts as struggles between parts
Using the language of parts to articulate and highlight contradictory behaviour
Honouring the parts who defend by resisting
Increasing client ability to observe trauma-related patterns
Introducing mindfulness as a therapeutic tool
Increasing curiosity and interest
Using psychoeducation to challenge existing beliefs and patterns
"Befriending" the resistance
Letting go of our need for the client to change or engage
Facilitating empathy for parts who defend and parts that feel injured
Re-framing resistance and stuckness as "the parts," not the whole of the client
Cultivating compassionate internal relationships
Creative solutions for old and obsolete survival strategies
"Negotiated settlements" with defender parts
Internal soothing and comfort for hurt and fearful parts
Therapeutic support for resistance and acceptance of stuckness
Creating a sense of "we" that includes the parts who collaborate and the parts who resist as well as the therapist
Healing the wounds of the past
Providing 'missing experiences' of healthy attachment
Therapy as a play space: balancing permissiveness and structure
"Being" the therapeutic relationship instead of talking about it
Enjoying the struggles rather than resisting them
Target Audience
Counselors
Social Workers
Psychologists
Case Manager
Addiction Counselors
Therapists
Marriage & Family Therapists
Nurses
Other Mental Health Professionals