Description
Our minds are inescapably connected to our bodies—and treating trauma separate from your clients' psychophysical experiences can leave a vital aspect of their suffering unaddressed, negatively impacting outcomes.
Mounting evidence tells us that Somatic Psychotherapy may be the future of successfully healing the entire person in the treatment of trauma and stress disorders.
This groundbreaking recording is your go-to resource for incorporating somatic techniques into your daily clinical practice. Learn when and how to apply somatic psychotherapy approaches with tips and tools that will allow you to read the body in distress and assess your clients' readiness to apply somatic techniques. Detailed guidance on using safe and highly-effective somatic skills will enable you to confidently work with trauma in the body and help your clients deal with deep emotional processes without overwhelming them.
Walk away from this workshop with:
Targeted somatic interventions for trauma, stress and PTSD
Steps to incorporate the body into your current therapeutic approach
Starting guidelines, safety concerns and keys to success
Discover how you can take trauma treatment to the next level with somatic tools and techniques to treat the whole client – body and mind!
CPD
---
CPD
This online program is worth 12.5 hours CPD.
---
---
Speaker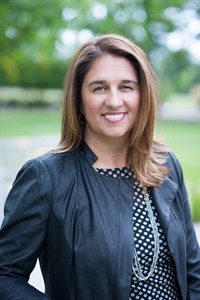 ---
Manuela Mischke-Reeds MA, LMFT, is a somatic & trauma psychotherapist and international teacher and director of the Hakomi Institute of California. She has been training and coaching professionals in the methods of Hakomi therapy and Somatic Trauma Therapies for the past 20 years. She consults professionals in varied fields, including health professionals, first responders and business leaders. She integrates Hakomi Mindful Somatic Psychotherapy, somatic trauma therapies, and trauma mental health approaches for business leaders and first responders. Her embodied therapeutic approach includes Ketamine assisted-psychotherapy with First responders and trauma clients.

Manuela is the founder of Innate Somatic Intelligence Trauma Training Approaches integrating 20+ years of in-depth clinical practice and teaching.

Manuela is the author of several books, including 125 Somatic Psychotherapy Tools for Trauma and Stress (PESI 2018), 8 Keys to Practicing Mindfulness: Practical Strategies for Emotional Health and Well Being (W.W. Norton 2015). Visit Manuela's website to find out more about her work: www.manuelamischkereeds.com.
Speaker Disclosures:
Financial: Manuela Mischke-Reeds is a co-director and teacher with Hakomi Institute of California. She maintains a private practice and receives a speaking honorarium from PESI, Inc. She has no relevant financial relationships with ineligible organizations.
Non-financial: Manuela Mischke-Reeds is a member of the California Association of Marriage and Family Therapists.

---
Objectives
Examine trauma and stress symptoms from a somatic psychotherapy perspective to better inform clinical treatment.

Evaluate traumatic stress from a psychobiological, social and mindfulness-based understanding to improve clinical treatment outcomes

Determine Somatic Psychotherapy readiness in the client to effectively and safely treat trauma and stress.

Develop targeted somatic clinical skills in the initial trauma treatment phases of stabilization and safety.

Incorporate clinical somatic skills for self-regulation and stress management in clinical treatment.

Summarize the clinical research that supports the imperative factors influencing the efficacy of trauma treatment to better inform clinical work.

Utilize clinical somatic skills that promote the stabilization of stress symptoms and anxiety management during trauma treatment.

Articulate how somatic techniques can impact the nervous system associated with stress and trauma responses and its treatment implications.

Evaluate how the role of conscious body movements help with symptoms of anxiety when processing trauma.

Assess how feelings of embodiment can impact the biological stress responses as it relates to case conceptualization.

Discover how innate healing states can be accessed through somatic body awareness as it relates to clinical treatment.

Consider the impact of somatic tools on managing the client's emotions, thoughts and behaviours.
Outline
The Essentials of Trauma, Stress, PTSD and Complex PTSD
Differentiate acute stress, PSTD and complex PTSD

DSM-5® - PSTD overview

Stress-trauma continuum

Symptoms and cues of stress and trauma

Assess for dissociation
Somatic Perspective of Trauma and Stress Symptoms
What is soma?

Polyvagal theory application

Arousal theory and emotional dysregulation
Somatic Psychotherapy Fundamentals for Working with Trauma in the Body
Safety guidelines

Assess for readiness to apply somatic tools

Therapeutic attitude when working with the body

Techniques for reading distress in the body

Tools to track the body and trauma cues
Evidence-Based Therapeutic Approaches That Work with the Body
Somatic experiencing

Sensorimotor psychotherapy

EMDR

Journal writing with the body in mind
The Somatic Psychotherapy Toolbox: Interventions for Enhanced Effectiveness in Trauma Treatment
Mindfulness and Body Techniques

Self-regulate by suspending the moment

Open the body to deep relaxation

Build trust with simple earth mindfulness

Read the Body and Teach Body Awareness

Presence, Perception and Sensations

Dual awareness for moments of chaos

Sensing space for emotional and physical pain

Movement, Posture and Gesture Interventions

Movement, play and beliefs to explore body boundaries

Grounding through the spine

Somatic strength posture

Boundary Setting Skills

Extending physical boundaries

Wrap yourself into your own space

Boundary violation – redrawing the territory

Breath Awareness and Techniques

The truth about deep breathing

Round-wave breath

Deflate anxiety

Lunar breath – diffuse tension

Working with Sound, Voice and Safe Touch

Sounding into the body

Corridor of sound

When to use safe touch
Vicarious Trauma: What Clinicians Need to Know
Grounding during difficult session

Working with trauma activation states

Burnout and vicarious trauma help

Somatic techniques to stay grounded

Common therapists' triggers

Self-kindness
Put It to Practice: Demonstrations of Somatic Therapy Skills
Target Audience
Counselors
Social Workers
Psychologists
Therapists
Addiction Counselors
Marriage and Family Therapists
Case Managers
Nurses
Other Mental Health Professionals
Reviews
Overall:
5
Total Reviews: 2