Description
Integrative Mental Health Counseling is a progressive form of therapy that combines different therapeutic tools and approaches to fit the needs of the individual client. Using integrative therapies, we modify standard treatments to fill in developmental gaps that affect each client in different ways.
Become a Certified Integrative Mental Health Professional and learn how to empower your clients to take control of their health to reach all their goals—from weight loss to stress management, resolving chronic conditions through mind body medicine, to nutrition, exercise, sleep, gut health and more.
By combining elements drawn from different schools of thought and research, integrative therapy becomes a more flexible and inclusive approach to treatment. Drawing on a holistic approach to mental and physical health we look at the whole person. Counsellors can motivate, empower and inspire wellness by combining a unique approach to look at how healing the body heals the mind and how healing the mind heals the body.
Our clients present with a lifetime of symptoms. Using an integrative methodology, we can teach them to become self-sufficient by learning to observe the body's responses to various lifestyle and dietary modifications. Thus, choosing health promoting behaviours. Our body's work as a system and we can rebalance this system by developing strategies to incorporate into client care. Providing the newest science of nutrition, stress management and building resiliency.
As a Certified Integrative Mental Health Provider, you will enhance their clinical skills to help facilitate behaviour and lifestyle change that will have a lasting, positive impact on their well-being.
As a clinician, you can go beyond therapy by supporting your clients in good health, awareness, and empowerment to heal their bodies and minds.
---
CERTIFICATION MADE SIMPLE!
No hidden fees – PESI pays for your application fee (a $149.99 value)!
Simply complete this seminar and the post-event evaluation included in this training, and your application to be Certified Integrative Mental Health Provider through Evergreen Certifications is complete.*
Attendees will receive documentation of CIMHP designation from Evergreen Certifications 4 to 6 weeks following the program.
*Professional standards apply. Visit www.evergreencertifications.com/CIMHP for professional requirements.
CPD
---
CPD
This online program is worth 19.25 hours CPD.
---
---
Speakers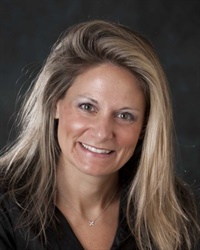 ---
Colleen A. Burns is a Licensed Mental Health Counselor, LMHC, Licensed Alcohol and Drug Counselor LADCI, a Certified Integrative Health Coach and Certified Mind-Body Practitioner. She has over 20 years of experience in counseling individuals and families and is the founder of Restore Body Balance in Brookline, MA, where she guides clients as an integrative health counselor, using tailored whole-health programs to meet the needs of each client. Ms. Burns injects emerging research into her practice and her vast expertise and pivotal methodology of combining traditional psychotherapy with adjunct therapies allows her clients to experience the full breadth of long-lasting changes in their lives.

Ms. Burns received a Master's in counseling psychology from Boston College, MA. She has worked for public and private sector organizations, as well as nonprofit agencies and government-sponsored programs. Ms. Burns was a staff clinician at McLean Hospital, Harvard Medical School, has lectured nationally at conferences and co-authored a treatment manual for the Center for Substance Abuse Treatment (CSAT), a National Institute on Drug Abuse- (NIDA) funded study.

Speaker Disclosures:
Financial: Colleen Burns maintains a private practice. She is a member of the Local Multidisciplinary Response Team at Boston College and the owner of Better Business Globally, LLC. She receives a speaking honorarium from PESI, Inc. She has no relevant financial relationships with ineligible organizations.
Non-financial: Colleen Burns has no relevant non-financial relationships.
---
Additional Info
Program Information
Access for Self-Study (Non-Interactive)
Access never expires for this product.
For a more detailed outline that includes times or durations of time, if needed, please contact cepesi@pesi.com
Questions?
Visit our FAQ page at www.pesi.com/faq or contact us at www.pesi.com/info
Objectives
Determine three essential coping mechanisms clients use and effective mind-body medicine techniques to overcome threat-based mental habits.
Distinguish regions of the brain that are affected by chronic stress and support how stress increases the risk of mood disorders.
Demonstrate evidence-based practices that can help calm acute stress, worry, anxiety, sadness, mood swings, and challenging emotions.
Evaluate 21st century research on positive psychology and gratitude to help clients develop habits that help them maintain positive emotions, thoughts and actions that elevate mood and reduce anxiety.
Utilize several evidence-based principles that calm and change the overactive, habituated brain, using neuroplasticity and the science of habit loops.
Practice reframed through Mindful-Based Cognitive-Behavioral Therapy techniques to reframe maladaptive thought and behaviours linked to anxiety and anger.
Distinguish between meditation and mindfulness-related states, and teach clients how to develop a personalized meditation program to improve wellbeing.
Determine how diet and an anti-inflammatory lifestyle can improve the quality of mental health including stress, pain, mood, anxiety, and sleep.
Evaluate the enteric nervous system, the gut-brain axis, and its key functions and how this "3rd brain" plays a pivotal role in regulating inflammation, stress, appetite, mood, anxiety and promising treatments via nutrients and probiotics.
Evaluate the science and clinical application of nutritional strategies using medicinal foods for treating disorders of mood, inflammation, and sleep.
Investigate how different forms of exercise can affect key neurotransmitters such as serotonin and norepinephrine in improving mood, anxiety and depression.
Utilize cognitive-behavioural and mindful approaches to improving sleep, nutritional approaches, guidelines for developing and maintaining positive sleep habits.
Evaluate the research concerning the benefits of alternative therapies like Ayurvedic and Chinese medicine, and benefits of these lifestyle behaviours for a holistic approach to mental health.
Assess for adverse effects of possible toxins present in clients' homes/environment that may exacerbate mental health disorders such as anxiety and depression.
Determine the major hormones in the human body, their role on mental health and how to create treatment plans to address hormonal shifts, and steps to take when addressing with a medical provider.
Demonstrate techniques that promote emotion regulation to prevent relapse in substance use disorder clients.
Investigate and respond to clients regarding CBD and the natural endocannabinoid system (i.e. what is safe and effective for sleep, pain and anxiety, side effects, cautionary statements and resources for clinicians.)
Determine the clinician's scope of practice with a nutritional and integrative treatment methods, identify risks and liability, when to refer to medical professional, liability and insurance protection.
Outline
Day 1 Course Outline
Morning Session:
STRESS MANAGEMENT AND BUILDING RESILIENCEY
"Lifestyle" practices to support resiliency
The stress experience and the mindbody connection
Strategies for eliciting the relaxation response
Neuroplasticity: Using the habituated brain
THE SYMPATHETIC AND PARASYMPATHETIC NERVOUS SYSTEMS
Evidenced-based practices in integrative medicine to support behaviour change
Ways to elicit the "relaxation response" to antidote stress
When and where to use mind-body approaches - inside and outside treatment
Six ways to fight stress fast
POSITIVE PSYCHOLOGY AND GRATITUDE
The science behind gratitude and abundance
Self-compassion and renewal is the key to change
Outline how positive psychology can increase resilience to psychological stress and physical disorders
Gratitude & breaking free of the vicious cycle of negative thoughts
Afternoon Session:
THE SCIENCE OF HABIT LOOPS
How the brain forms new habits
The connection between stress, impulse control and neurotransmitters
Why will-power isn't enough!
Brain-based tools for retraining the habit brain
MINDFULNESS-BASED COGNITIVE BEHAVIOURAL THERAPY
Cognitive reappraisal and positive expectation to stop allostatic loading
Master the O.N.E. technique
Learn how to integrate tools into clinical practice via evidenced-based techniques
Techniques from mindful cognitive behavior therapy
MINDFULNESS AND MEDITATION
Health-related benefits of contemporary meditative practices
The science behind mindfulness and meditation, why meditation works and how it changes your brain
Teach clients to begin a daily practice to ease symptoms of depression & anxiety
Day 2 Course Outline

Morning session:
INFLAMMATION
Inflammation and the mind-body connection
Acute and chronic inflammation
Stress, sleep, mood, nutrition
Identify lifestyle factors contributing to inflammation
The links of inflammation, to stress, disease, anxiety and depression
The enteric nervous system
GUT HEALTH, THE BRAIN AND THE MICROBIOME
Sympathetic and parasympathetic nervous system
Rest and digest vs. fight or flight
A user's guide to the gut brain axis
This axis that connects the brain, central nervous system and the digestive tract is the basis for understanding our microbiome
NUTRITION AND MENTAL HEALTH
Nutrition and links to mental and physical health
Clinicians in the kitchen: Nutritional involvement in mood disorders
Using motivational interviewing
Evidenced-based education on how nutrition impacts mental health
The role of sugar and fats on mood related disorders
Chemicals and additives in food and their effect on mental and physical health
The link between nutrition and mental health
Recognize nutritional deficiencies signs and symptoms
Identify why food is medicine
Food allergens, lactose intolerance and mood
Minerals & vitamins, magnesium, omega's, B vitamins
Supplements
Clinical therapies
Key nutrients for pain, mood, attention and cognition
Prebiotics and probiotics
Afternoon Session:

PHYSICAL HEALTH AND IMPACTS ON MENTAL HEALTH
Using exercise to reduce anxiety and depression
Walking meditation
Stretching
Yoga
Pilates
RESTORATIVE SLEEP & SLEEP HYGIENE
Science of sleep, from weight to mood
Sleeping pills and supplements
Questionnaire for clients rating their sleep habits
Day 3 Course Outline
Morning Session:

THE ANCIENT WISDOM OF OTHER CULTURES
Ayurvedic and Chinese medicine
Chinese medicine, acupressure and acupuncture
Ancient ways of eating and cooking
Movement from Tai Chi to meditation
Introduction to the concept of the Blue Zones & culture
LIVING IN A TOXIC ENVIRONMENT, PHYSICALLY AND EMOTIONALLY
A toxic environment - it's more than chemicals
Protect the brain and body from toxins in food, air, water, and environment
Check list for clients
How toxins can harm parts of the brain and body
Key food groups that are involved in detoxification
Teach clients how to create a safe, nontoxic environment
HORMONES
Hormones every clinician should understand
Signs your hormones are out-of-whack
Develop a treatment plan to address hormonal shifts, including referrals
Tools to help clients recognize when and if hormones are not functioning properly
Steps to take when addressing with a medical provider
Afternoon Session:

ON THE ROAD TO RECOVERY: SUBSTANCE MISUSE AND RELAPSE
Support recovery with diet and lifestyle behaviours
Relapse prevention techniques and tools
IMPACT OF DIET AND NUTRITION ON RECOVERY:
How we feed ourselves is part of recovery
Vitamin and mineral deficiencies
Sugar and caffeine
Self-medication hypotheses
Nutrition impacts cravings
Relapse prevention
Normalize neurotransmitters and mood
Insulin, glucose, B6 & B12
MINDFULNESS AND MEDITATION AID IN RECOVER AND RELAPSE PREVENTION
How mindfulness and meditation promote self-care
Incorporating a meditative practice in recovery
Adopting a healthy lifestyle
CBD WELLNESS AND EDUCATION
The Natural Endocannabinoid System
Your brain is a cannabinoid playground
CBD terminology
Regulation
CBD with zero THC
Teas, tinctures and terpenes
Cautionary statements
SCOPE OF PRACTICE
Clinician's scope of practice, nature of the research and limitations
Focus on safe areas to intervene and make suggestions
Conditions for referral
When to recommend, suggest & limits of liability
What clinicians can do with CIMHP
Target Audience
Counselors
Marriage and Family Therapists
Nurse Practitioners (NP)
Psychologists
Registered Dieticians
Registered Nurses (non-Psychiatric Nurses)
Social Workers
Other licensed mental health professionals