Details
Product Details
Average Rating:

4.7

Speakers:

Duration:

6 Hours 16 Minutes

Copyright:

Publisher:

PESI Inc.

Product Code:

RNV047880

Media Type:

DVD

- Also available: Digital Recordings
CPD
---
CPD
This online program is worth 6.5 hours CPD.
---
---
Speakers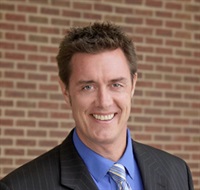 ---
Daniel J. Moran, PhD, BCBA-D, is the former president of the Association for Contextual Behavioral Science (ACBS), the international ACT organization with over 8,000 members worldwide. He co-authored the first case conceptualization manual for Acceptance and Commitment Therapy entitled ACT in Practice (New Harbinger) and served on the first ACT training committee. He also recently published Committed Action in Practice (New Harbinger) and will be bringing the topic of that book to this workshop.

As a recognized ACT Trainer in the ACBS community, Dr. Moran has an engaging training style that has led him to be an invited keynote speaker for many events in the last decade. He has also been featured on the Oprah Winfrey Network, TLC and The Discovery Channel discussing the treatment of many clinical disorders. He has published several articles and book chapters, including publications with CBT pioneer Albert Ellis and ACT pioneer Steven Hayes.

Dr. Moran supervises therapists around the world to help them treat patients in their clinics. His passion is for applying the ACT principles in important areas outside of the clinic, such as the boardroom or construction sites. He established Pickslyde Consulting in order to bring mindfulness and value-directed commitment skills to the workplace to improve safety, innovation and leadership. Dr. Moran has utilized ACT in work implementations and clinical training sites on six continents and in all 50 of the United States.
Speaker Disclosures:
Financial: Daniel Moran founded Pickslyde Consulting. He is an author for New Harbinger and receives royalties. Dr. Moran receives a speaking honorarium from PESI, Inc.
Nonfinancial: Daniel Moran is a member of the Association for Contextual Behavioral Sciences.
---
Additional Info
Program Information
Access for Self-Study (Non-Interactive)
Access never expires for this product.
Objectives
Appraise ACT concepts such as experiential avoidance and cognitive fusion in session.
Assess client's fusion with thoughts about the past or future and illustrate mindfulness exercises to clients in a clinical setting.
Evaluate the role of psychological flexibility in ACT and devise interventions for increasing it to improve treatment outcomes.
Determine how to reduce experiential avoidance by implementing emotional and behavioural willingness exercises with clients.
Analyze the efficacy of exercises in values clarification as it relates to treatment outcomes.
Integrate the ACT approach into treatment to address clinically-relevant issues for specific disorders including depression, anxiety, trauma and personality disorders.
Outline
The ACT Model
Pain vs. suffering
Language as a double-edged sword
Goal: Psychological flexibility
Limitations of the research & potential risks
Components of the ACT Model

Acceptance: Foster Client Acceptance of Emotions to Increase Values-Based Action
What should be accepted?
The problem with controlling thoughts
How to sidestep the happiness trap
Spot common phrases of non-acceptance
Experiential avoidance
How to help clients understand acceptance
Experiential Exercise: The finger trap
Defusion: Change the Way Clients Interact with Their Thoughts
Relational frame theory & mental health
Undermine unhelpful language processes
Give clients skills to notice their thoughts
How to decrease believability of unhelpful thoughts
Experiential Exercise: Notice the meaning of language
Self-As-Context: Aid Clients in Establishing Their Identities
The three different versions of the self
How to describe the "observer self" to clients
How to distance the self from thoughts & emotions
The chessboard metaphor
Experiential Exercise: "I am" exercise
Contact with the Present Moment: Strategies to Build Attention to the Here & Now
How language affects mindfulness
Goals of mindfulness
ThoughtFit exercises
How do we teach clients to be mindful?
How to build focus on values
Obstacles in teaching mindfulness
Experiential Exercise:Mindfulness meditation
Values: Aid Clients in Deciding What Gives Live Meaning
What are values?
How to help clients author their values
Values vs. goals
When clients are "stuck"
Values assessment

Batteries exercise
Epitaph exercise
Committed Action: Assist Clients in Behaving in the Service of Chosen Values
Persistent inaction, impulsivity or avoidance
Address rule-governed behaviour
Exposure & ritual prevention strategies
The Mindful Action Plan
ACT in Action
PTSD
Function of trauma symptoms
Experiential avoidance in PTSD
Increase psychological safety
Dominating concepts of the past & future
Trauma-informed mindfulness exercises
Anxiety
Client avoidance & escape strategies
Assessment tools
Address reason-giving as a barrier
Strategies to increase willingness
Anxiety Detector exercise
Depression
Values contradiction
How experiential avoidance impacts depression
Fusion to the damaged conceptualized self
Behavioural activation strategies
Personality Disorders
Coping strategies
Increase emotional tolerance
Target the client's story
Experiential avoidance from the therapist
Target Audience
Social Workers
Counselors
Psychologists
Physicians
Marriage and Family Therapists
Addiction Counselors
Psychotherapists
Case Managers
Nurses
Mental Health Professionals
Therapists
Reviews
Overall:
4.7
Total Reviews: 32