Details
Product Details
Average Rating:

4.4

Speakers:

Duration:

6 Hours 17 Minutes

Format:

Audio and Video

Copyright:

Mar 26, 2014

Product Code:

POS046630

Media Type:

Digital Recordings
CPD
---
CPD
This online program is worth 5.75 hours CPD.
---
---
Speakers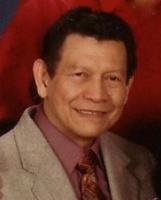 Owner/Therapist
Healthy Options Enterprises, LLC
---
Jose F. Vasquez, Ph.D., Psy.D., LMHC , maintains a private practice in West Olympia and Tacoma, Washington. Dr. Vasquez has provided mental health services to families of all races and cultural background for the last 20 years. He is committed to delivering high-quality mental health and crime victim services to those who need help regardless of cultural background, ethnicity, religious belief, or social status.
Dr. Vasquez earned his doctorate degree in psychology from California Southern University, his Ph.D. in human services from Capella University and a Master's degree in marriage, family and child therapy from the Phillips Graduate Institute in Chatsworth, California. In addition, Dr. Vasquez has presented at national conferences and to general audiences on the topics of juvenile delinquency, cross-cultural issues for mental health clinicians, sexual assault and traumatic brain injury (TBI), and minority counseling issues. He is also a contracted cross-cultural issues trainer for the University of WA.
---
Additional Info
Program Information
Access for Self-Study (Non-Interactive)
Access never expires for this product.
Objectives
Implement new DSM-5® criteria and cultural formulation.

Identify your cultural influences and use your knowledge to build rapport with diverse clients.

Define the role, assessment and treatment of intergenerational cultural and historical trauma on mental health.

Discuss guidelines for working with specific groups or populations.

Develop skills to overcome cultural barriers such as language and religion.

Describe strategies and techniques for multicultural competencies in your practice.

Apply culture-based positive psychology and enhance resiliency.
Outline
DSM- 5®: New Guidelines for the Integration of Cultural Competencies
Cross-cultural variations in presentations

Cultural concepts of distress

Assessments and diagnostic protocols

DSM-5® cultural formulation

Cultural factors influencing clients' perspectives of their symptoms and treatment options

Cultural genogram with families
Culture and Ethnicity in the United States
Populations: African American, Euro-American, Asian, American Indian/Alaskan Native/Native Hawaiian/Pacific Islanders; Hispanic/Latino

Multi-ethnic families: diversity within diversity

Complexity of identity within groups; subcategories of larger communities

Multi-ethnic identity; gender and ethnic identity

Trends in locale specific migration patterns, variation and mental health needs
Cultural Competencies in Mental Health
Mindfulness-based approach to cultural competence

Acknowledge cultural differences: terms of reference, racism, stereotypes

Understand your own culture(s) and ethnic influences

The Fabric of rapport

Make cultural connections

Acquire knowledge & skills

View behavior within a cultural context
Ethics, Competence & Professional Practice Issues
Ethical standards for culturally competent practice

Strategies for responding to the spectrum of professional practice and boundaries

Micro-aggressions in everyday life and the clinical setting
Language and Religious Considerations
Work with limited English proficiency and bi/multilingual clients

Make the most of translation services

Intersection of religion and culture

Religious experience, counseling and mental health
Interventions and Therapeutic Concerns Across Cultures
Engaging identities; transference and counter transference issues

Medications; use and belief systems

Tips for working with traditional practitioners & natural healers

Guidelines for working with specific groups

Innovative group therapies

Culture-based positive psychology & resilience strategies

Historical trauma and grief assessment

Integrate cultural interventions into substance abuse programs

Modify evidence- based practices & identify best practices

Case studies and examples
Target Audience
Psychologists, Counselors, Social Workers, Case Managers, Addiction Counselors, Marriage & Family Therapists, Nurses, and other Mental Health Professionals
Reviews
Overall:
4.4
Total Reviews: 21