Details
Product Details
Average Rating:

4.7

Speakers:

Duration:

6 Hours 28 Minutes

Format:

Audio and Video

Copyright:

Jul 26, 2018

Product Code:

POS053850

Media Type:

Digital Recordings
CPD
---
CPD
This online program is worth 6.5 hours CPD.
---
---
Speakers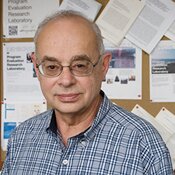 ---
Barry W. McCarthy, PhD, ABPP, is a board certified clinical psychologist (ABPP), certified marital and sex therapist, and a tenured professor of psychology at American University. His clinical expertise focused on integrating sex therapy strategies and techniques into individual and couple therapy, assessment and treatment of the most common male and female sexual problems, and a special expertise in the treatment of sexual desire disorders.
Dr. McCarthy earned his BA from Loyola University and his MA and PhD from Southern Illinois University. His professional memberships include the American Psychological Association, American Association of Marriage and Family Therapy, Society for Sex Therapy and Research, and Association for Behavioral and Cognitive Therapies. He is a Diplomate in sex therapy earning this from the American Association of Sex Educators, Counselors, and Therapists.
As a leading expert in this field, Dr. McCarthy has presented over 350 workshops around the world, and his extensive list of publications includes over 100 professional articles, 26 book chapters, and co-authorship of 14 books, including Rekindling Desire (2nd edition), Sexual Awareness (5th edition), Enduring Desire, Discovering Your Couple Sexual Style, Men's Sexual Health, Coping with Erectile Dysfunction, Getting It Right the First Time, and Coping with Premature Ejaculation.
---
Additional Info
Program Information
Access for Self-Study (Non-Interactive) Access never expires for this product.

Objectives
Analyze types of affairs based on emotional factors, sexual factors, gender factors, and cultural values to better inform clinical assessment and treatment.
Utilize a four-session assessment model for a comprehensive psychobiosocial assessment of the injured partner, involved partner and the relationship to make better treatment decision.
Develop a treatment plan congruent with the goals of the individuals and couple to heal after an affair.
Create a genuine narrative about the affair which is accepted by both partners and facilitates a "wise decision" about whether to recommit to the marriage or move to divorce.
Create an agreement for couples who recommit to monogamy as part of affair recovery, as well as, one for couples who adopt a consensual non-monogamy agreement.
Design an individualized affair prevention plan which addresses the vulnerabilities and goals of each couple.
Outline
Confront Myths and Mistaken Assumptions about Affairs
Affairs are always a symptom of a relationship problem
Most couples divorce after an affair
Rebuild the trust bond before anything else
Touching and sexuality should not be attempted in the first year of healing from an affair
New data, research and cultural changes on the role, meaning, and outcome of affairs
Implement a Four-Session Assessment Model
Importance of conducting first session as a couple
Conduct the psychological, relational and sexual history individually
How and when to disclose sensitive, secretive information
Role play aspects of the couple feedback session
Treatment Model for Different Types of Affairs
Understand the different types of affairs

High opportunity/Low involvement affair
Compartmentalization affair
Comparison or love affair

Most vs least common type and easiest vs hardest type to treat
Do not give the affair more power than it deserves
Help couple understand the type of affair
Six month "good faith" effort to make genuine meaning of the affair
Indicators the couple can recommit to the marriage
Signs the couple may benefit from a "good divorce"
Create a new couple sexual style and a new trust bond
Foster genuine acceptance and forgiveness
Tools for sexual recovery
An individualized affair prevention plan
Vulnerabilities and Challenges with Affair Prevention
Awareness of vulnerabilities regarding person, mood, and situations for future affairs
Confront the myth that "once a cheater, always a cheater"
Dialogue and agreement about monogamy vs. consensual non-monogamy
Confront the manipulative or coercive partner
Value of satisfying, secure, and sexual relationship
Respect that "sexually, one size does not fit all"
Cultural Considerations in Understanding the Role and Meaning of Affairs
Non-American cultural differences
Religion, politics and social economic class
Special considerations with gay and lesbian couples
Keep personal value and judgement aside when meanings differ
Clinician Personal and Professional Values Regarding Affairs
Assess your personal values regarding affairs
Tools to define your interest, competence, and values
Be aware of personal values and judgements when client meanings differ
When to refer due to differing values
Target Audience
Counselors, Social Worker, Psychologists, Marriage & Family Therapists, Sex Therapists & Educators, Addiction Counselors, Mental Health Professionals, Ministers and Pastoral Counselors, Nurses
Reviews
Overall:
4.7
Total Reviews: 1