Description
Managing the emotional climate of your classroom is crucial to learning. When children are struggling to manage anxiety, ADHD and anger, they can't focus on the academic tasks expected of them in a classroom setting. By teaching kids simple, healthy and safe ways to express their emotions and calm their bodies, they will be better able to concentrate on their work during the school day. The positive impact healthy coping skills will have on a child's academic performance is truly transformational.
In this seminar, we'll learn how coping skills impact a student's nervous system, and how to use that knowledge to help kids calm their bodies and get ready to learn. Watch coping skills expert and experienced school counsellor Janine Halloran, LMHC as she shows you coping skills and techniques ideal for a classroom.
Walk away with a coping skills toolbox:
Deep breathing printables
Check in sheets
"Anxiety thermometer"
Relaxation exercises
"What's your play personality?"
And many more
Be prepared for experiential learning and movement as we try different coping skills like grounding techniques, breathing exercises, and big body movements throughout the day.
CPD
---
CPD
This online program is worth 6.5 hours CPD.
---
---
Speaker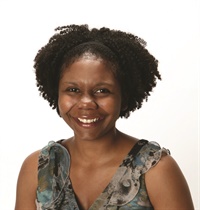 ---
Janine Halloran, MA, LMHC, is a Licensed Mental Health Counselor with over 20 years of experience working with children, teens and their families. She is the founder and CEO of Coping Skills for Kids, where she creates and curates tools & resources to help adults teach kids healthy ways to deal with stress, anxiety and anger. She is the author of the Coping Skills for Kids Workbook: Over 75 Coping Strategies to Help Kids Deal with Stress, Anxiety and Anger (PESI, 2018) and Social Skills for Kids: Over 75 Fun Games & Activities for Building Better Relationships, Problem Solving & Improving Communication (PESI, 2018). She is an NBC Parent Toolkit Expert and has written articles featured on their blog. In addition, she has written for several other publications, including Hey Sigmund, Confident Families Confident Kids and Bay State Parent Magazine. She's worked in a variety of settings, including schools, residential programs and outpatient mental health facilities. She is in private practice and offers consultation.
Speaker Disclosures:
Financial: Janine Halloran is the co-founder and CEO of Coping Skills for Kids and Encourage Play, LLC. She is a counselor with BetterHelp. Ms. Halloran is a published author and receives royalties. She receives a speaking honorarium, book royalties, and recording royalties from PESI, Inc. She has no relevant financial relationships with ineligible organizations.
Non-financial: Janine Halloran has no relevant non-financial relationships.
---
Additional Info
Program Information
Access for Self-Study (Non-Interactive)
Access never expires for this product.
For a more detailed outline that includes times or durations of time, if needed, please contact cepesi@pesi.com
Questions?
Visit our FAQ page at www.pesi.com/faq or contact us at www.pesi.com/info
Objectives
Develop strategies for teaching kids coping skills that positively impact academic performance and their ability to maintain relationships.
Analyze how the nervous system response of "fight, flight or freeze" is connected to stress and communicate how coping skills can be used to shift kids to a more tranquil "rest and digest" response.
Execute a classroom routine that allows for breaks to benefit both hypo-arousal and hyper-arousal in kids with ADHD.
Utilize mindfulness and grounding techniques that can be used to help children manage their symptoms of anxiety.
Employ methods to determine the source of stress and create a plan to eliminate shutting down or acting out.
Utilize specific movement-based strategies that can effectively intervene in kids' anger responses.
Outline
Coping Skills Overview
The autonomic nervous system & coping skills
4 types of coping skills—

calming
distraction
physical
processing

Coping skills checklist to identify current skills and strengths
The Importance of preventative interventions
3 prong approach to supporting children's social/emotional needs
SKILLS AND STRATEGIES: INTERACTIVE EXERCISES
Deep Breathing - Beyond "Taking a Deep Breath"
Props —

pinwheels
bubbles
stuffed animals
Hoberman sphere

Words —

to encourage deep breath
"smell the soup
cool down the soup"

Shapes —

star breathing
lazy 8 breathing
square breathing
triangle breathing

Your Body —

your hand
whole body movement
Coping Skills for Anxiety/Stress
Mindfulness Practice—

One mindful minute
Spiderman mindfulness
Audio and visual mindfulness scripts

Grounding Techniques—

54321 grounding
Alphabet grounding

Identifying and Taming Anxiety—

Take-home worksheets to help identify anxiety
Thermometer for anxiety worksheet
"Sources of stress" worksheet
Coping Skills for ADHD
Movement Breaks

wall push-ups
yoga
music and movement

Sensory Ideas

proper fidget use
calming jars
using senses (tactile, hearing, visual, auditory, etc...)

The Importance of Play

recess
clubs/after-school
open-ended play ideas
Coping Skills for Anger/Frustration
Small physical movement activities to manage frustration—

squeezing play dough
scribble drawing
bubble wrap
ripping paper

Big physical movement activities to manage anger—

jumping jacks
running
obstacle courses
yoga

Processing anger—

comic strip processing
what I can control vs. what I can't control worksheet
Practical Implementation Ideas for the Classroom or Office
Make a coping skills toolkit for your room—

fidgets
coping skills cue cards
other visuals

Distraction coping skills—

word searches
hidden pictures

Creating a calm down spot/calm down room—

identify a good spot create an area that
is peaceful and relaxing
coping skills toolkit

Practice your own coping skills—

mindfulness and self-care worksheet
Target Audience
Educators
Counselors
School Psychologists
Social Workers
Psychologists
Therapists
Marriage & Family Therapists
Occupational Therapists
Occupational Therapy Assistants
Speech-Language Pathologists
Nurses
Other Mental Health Professionals
Reviews
Overall:
5
Total Reviews: 1