Description
In this session, Laurel Parnell shows how to use Attachment-Focused EMDR with trauma from early childhood separation and loss. Laurel Parnell is a certified EMDR therapist who is dedicated to motivating clients and clinicians in gaining understanding, balance and healing. You will walk away inspired to follow through with the concepts in your personal and professional lives.
In this video the client presents with anxiety, trouble sleeping and irritability related to a future move. She was distressed and tearful as she described her fears and concerns about leaving her friends and family to move to a city only three and a half hours away by train. Though she realized her fears were irrational-she knew she could and would keep in touch with the people to whom she was close-yet was still wracked with anxiety and fear of separation. She believed her anxiety was linked to early separation from her mother as an infant when she was taken to India to live with her grandparents, and then later returned to live with her parents when she was around two years old, losing her grandparents and extended family in India to whom she was attached. The client believed that her mother had a hard time attaching to her in part because of the early separation and also because she was working intensively in medical school during the client's childhood. As a result of her mother's lack of availability, the client reported feeling abandoned, lonely and angry as a child, even having temper tantrums and biting other children.
You will learn the EMDR techniques Laurel Parnell uses in order to find the target and help the client to feel grounded and at peace.
CPD
---
CPD
This online program is worth 1.5 hours CPD.
---
---
Speaker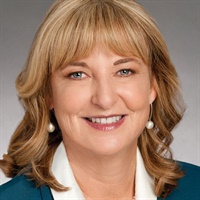 Clinical Psychologist, EMDR Trainer
Private Practice
---
Laurel Parnell, PhD, is a clinical psychologist and director of the Parnell Institute for Attachment-Focused EMDR. One of the world's leading experts on Eye Movement Desensitization and Reprocessing (EMDR), she is the originator of the EMDR-related therapies Attachment-Focused EMDR and Resource Tapping. Dr. Parnell has served on the faculty of the California Institute for Integral Studies and John F. Kennedy University. She is the author of several books and videos on EMDR, including, Attachment-Focused EMDR: Healing Relational Trauma, Rewiring the Addicted Brain with EMDR-Based Treatment, A Therapist's Guide to EMDR and Tapping In. Dr. Parnell keynotes conferences, trains clinicians in EMDR, and teaches workshops internationally on Attachment-Focused EMDR, Rewiring the Addicted Brain and Resource Tapping. Learn more about Dr. Parnell at www.parnellemdr.com.
Speaker Disclosures:
Financial: Dr. Laurel Parnell maintains a private practice. She is adjunct faculty at the California Institute of Integral Studies. Dr. Parnell receives compensation as an EDMR trainer, and she receives royalties as a published author. Dr. Parnell receives a speaking honorarium and recording royalties from PESI, Inc. She has no relevant financial relationships with ineligible organizations.
Non-financial: Dr. Laurel Parnell has no relevant non-financial relationships.
---
Objectives
Utilize Attachment-Focused EMDR™ with clients who have experienced trauma from early childhood separation and loss.
Role-play the development and installation of resources in the therapeutic session.
Implement EMDR techniques to find the target and help the client to feel grounded and at peace.
Outline
Introduction of Laurel Parnell and EMDR
Introduction of session
Background of patient
Establishing the Bilateral Stimulation Preferences
Establishing Signal for Stop and Keep Going
Installments

Peaceful Place
Nurturing Figures
Protector Figures
Wise Figure
Inner Community
Team of Inner Resource

Target Development

Bridging from a negative cognition to find a target

Refining the Picture (Begin the Modified Protocol)
Emotions
Negative Cognition (Begin BLS for Desensitization)
Checking the Target with Child Self
Designing Imagination Interweaves

Repair/Meeting the Child's Needs

Checking the Target with Child Self
Checking the SUDS
Split-screen Interweave

Sort Out the Past from the Present

Checking the Target
Installing a Positive Cognition (PC)
Checking the Present Situation
Checking for a New Positive Cognition

New Positive Scene Arises

New Positive Cognition

"I can forgive my mother."

Checking the Body
Closing and Debriefing
Question and Answer Session
Target Audience
Counselors, Social Workers, Psychologists, Case Managers, Therapists, Addiction Counselors, Marriage & Family Therapists, Other Mental Health Professionals
Reviews
Overall:
34
Total Reviews: 34