Description
Techniques to develop self-control and self-management skills

Essential skills to defuse explosive behaviors and de-escalate meltdowns

Powerful incentives to change inappropriate behaviors

Activities for reviewing behaviors when calm

Case examples with dozens of strategies you can use immediately
Do you work with children and adolescents with autism who exhibit behaviors that interfere with their ability to effectively and efficiently navigate their environment? They appear willful, obnoxious, over reactive, and unfeeling. They lose control of their ability to cope or regulate their behavior, which can send them spiraling into a meltdown. And, you feel frustrated, powerless and helpless after each meltdown.
Drawing on over 40 years of professional and personal experience, Kathy will lead you through dynamic discussion, video case examples and demonstrations providing dozens of strategies you can implement immediately with these children/adolescents—in any setting. Walk away with an array of practical strategies for:
Preventing and de-escalating meltdowns

Teaching and promoting appropriate behaviors

Providing instructional consequences/replacement behaviors

Developing self-control and self-management skills

… and more!
"Teach them in the way they learn" will be a mantra throughout the seminar.
CPD
---
CPD
This online program is worth 6.25 hours CPD.
---
---
Speaker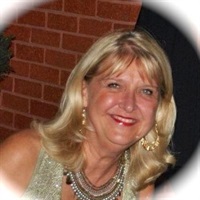 Director/Owner
igivuWings
---
Kathy Kaluza Morris has been a special educator for 52 years, serving as a speech therapist, self-contained teacher of students with behavior disorders, moderate to severe developmental disabilities, as well as a resource teacher and first grade teacher. She served as a diagnostician and supervisor in a district where she opened up the first two LIFE Skills programs in the state of Texas before becoming a consultant for autism, behavior and inclusion at a region service center in Texas. Starting her own business, igivuWings, in 1999 she provides seminars nationally and internationally. She served on the President's Commission on Special Education, was Teacher of the Year and recently, she and her husband were honored by the ARC of Texas with the Lifetime Achievement Award Serving Persons with Disabilities.

A prolific and practical speaker, Kathy has traveled throughout the world since starting her own business in 1999, providing technical assistance, seminars, and consulting for school districts and service centers. She has made many videos that provide her full seminars as well as shorter versions. Her specialty topics for her seminars are autism, self-regulation strategies, executive function, moderate to severe disabilities, inclusion, co-teaching, mindfulness, and growth mindset.

She believes in possibilities and the power of imagination. Kathy and her husband, Guy, "walked the walk and talked the talk" since the birth of their twin sons with developmental disabilities, including autism, and cerebral palsy, in 1987.
Speaker Disclosures:
Financial: Kathy Morris maintains a private practice. She has authored an audio product, books and a DVD product which are published by the Bureau of Education & Research. Kathy Morris is an consultant for Assistive Technology, Inc. She receives a speaking honorarium and recording royalties from PESI, Inc. All relevant financial relationships with ineligible organizations has been mitigated.
Non-financial: Kathy Morris is the mother of adult children with autism spectrum disorders.
---
Alternate Options
Objectives
Discriminate functions of behavior during a tantrum vs. meltdown.
Demonstrate the connections and breakdowns between communication, social skills and behaviors.
Employ a breathe card and emotions chart to develop self-control and selfmanagement skills.
Design optimal therapy/classroom structure to prevent overstimulation and sensory breakdowns.
Employ SOCCSS, keychain rules and t-charts to prevent, intervene or consequate targeted behaviors.
Utilize surprise cards, change of schedule cues and transition markers to alleviate anxiety.
Implement a "system" rather than a person dependent intervention.
Outline
Functions of a Meltdown
Tantrum vs. meltdown
Stages of a meltdown
Sensory issues vs. behavior issues
Meltdown video
Strategies for the Meltdown Cycle: Intervention, Prevention and Post-vention
Sensory Issues

Optimal learning environments
Easy-to-use sensory tools
Overstimulation and sensory breakdowns
Incorporate a sensory lifestyle throughout the day

Executive Function

Increase attention and focus
Strengthen motivation and engagement
On-task and task completion skills
Visual reminders for routines and predictability
Visual structure for organization

Self-Regulation

Develop self-control and self-monitoring skills
Tools for self-feedback
Use high focus and interest areas as powerful incentives to change behavior

Social/Emotional Communication

Communication for positive social interaction
Appropriate interactions with their peers
First-person stories for positive behavior changes and affirmations

Explosive Behaviors

Recognize the triggers
Alleviate anxiety
Modeling appropriate behavior
Defuse explosive behaviors
Decrease maladaptive behaviors
Increase appropriate behaviors

Special Considerations

Collaboration with parents/caregivers
Strategies for helping the parent/caregiver with grief
Techniques for After the Meltdown
Strategies for instructional consequences
Chart appropriate/inappropriate behaviors
Activities for reviewing behaviors when calm
Use cartooning to facilitate feedback
Strategies for providing systematic feedback
Reinforcement for communication strategies
Identify feelings and review behavior
Hands-on and Small Group Activities
Demonstration video
Small group exercises: Brainstorm appropriate and meaningful replacement behaviors
Target Audience
Speech-Language Pathologists & Speech-Language Pathology Assistants, Occupational Therapists & Occupational Therapy Assistants Special & General Educators, School Guidance Counselors, School Administrators, Educational Paraprofessionals, Counselors Social Workers, Psychologists, Marriage and Family Therapists, Physical Therapists & Physical Therapist Assistants Other Helping Professionals that Work with Children
Reviews
Overall:
26
Total Reviews: 26