Details
Product Details
Average Rating:

4.4

Speakers:

Duration:

6 Hours 16 Minutes

Format:

Audio and Video

Copyright:

Nov 10, 2016

Product Code:

POS051365

Media Type:

Digital Recordings
CPD
---
CPD
This online program is worth 6.25 hours CPD.
---
---
Speakers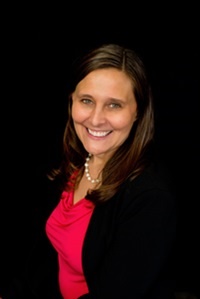 Licensed Pediatric Psychologist
Daily Behavioral Health
---
Cara Marker Daily, PhD, BCBA, is a licensed psychologist and a Board Certified Behavior Analyst with over 20 years of experience providing assessment and treatment for children, adolescents and young adults with autism in the home, school, hospital and community settings. She works directly with educators, speech/language pathologists, occupational therapists, BCBAs and other professionals. Dr. Daily is the president and training director of Daily Behavioral Health, a leading behavioral health provider in northeast Ohio specializing in assessment, consultation, and treatment of autism, anxiety and disruptive behavior disorders. She is the founder and executive director of the Building Behaviors Autism Center, which has received numerous grants to provide free and reduced cost applied behavioral analysis services to individuals with autism.
Dr. Daily has written several cognitive-behavioral and behavioral-based curriculums focusing on teaching daily living skills to children with autism and published a peer-reviewed journal article supporting evidence for success of these programs. She has presented nationally on topics of autism, disruptive behaviors disorders, anxiety and chronic health conditions in the pediatric population. Dr. Daily has been featured in radio, television, and other media platforms in northeast Ohio. She is the author of The Key to Autism: An Evidence-Based Workbook for Assessing and Treating Children & Adolescents (PESI, 2016).
Dr. Daily received her Ph.D. in School Psychology at the University of South Carolina, and completed an internship in Pediatric Psychology at the Children's Hospital of Philadelphia and a postdoctoral fellowship in Pediatric Psychology at The Children's Hospital at The Cleveland Clinic. Dr. Daily is a member of the Department of Pediatrics at Fairview Hospital at the Cleveland Clinic, the American Psychological Association, the Ohio Psychological Association, and the Christian Association of Psychological Studies.
Speaker Disclosures:
Financial: Cara Marker Daily is the president/training director for Daily Behavioral Health, Inc. She is the founder/executive director of the Building Behaviors Autism Center. She is a compensated consultant for Rethink Autism. She receives a speaking honorarium from PESI, Inc.
Nonfinancial: Cara Marker Daily has no relevant non-financial relationship to disclose.
---
Additional Info
Program Information
Access for Self-Study (Non-Interactive)
Access never expires for this product.
Objectives
Research and diagnose autism using DSM-5® and ICD-10 updates.
Differentiate between abilities that are intact versus impaired in the brain with autism.
Compare and evaluate empirically validated strategies for children with autism.
Identify the best time to teach a new behavior.
Determine the 2 major functions of a behavior using case examples.
Utilize appropriate social-communication strategies to teach new behaviors.
Design effective strategies for treating autism spectrum disorder and challenging behaviors.
Research certain punishment techniques and the ethical dilemmas in using them.
Outline
Diagnostic Criteria
ICD-10 updates vs DSM-5®
Social (pragmatic) communication disorder
Comorbid disorders
Conceptual framework
Screening and assessment tools
Brain Function: How the Brain with Autism Works
Latest research in ASD brain development
Enhanced vs impaired abilities
Information processing: Typical brain vs brain with autism
Key analogy to understanding autism
Activities: Experience what it is like to have autism
Evidence-Based Interventions: Video Demonstrations
Teach self-help skills: Hygiene, toileting, getting dressed, feeding
Decrease aggression, self-injury, perseveration and sexual behaviors
Functional behavioral assessments simplified
Social-Communication Interventions
Visual systems to improve communication
Programs to assist in generalizing social skills
Video modeling and role play to teach social rules
Teach pragmatic language and other abstract issues
Social stories™, social autopsies, power cards and the hidden curriculum
Sensory Interventions
Appropriate self-stimulatory behaviors
Exposure therapy
Coping/calming techniques that reduce meltdowns
Sensory Diets
Depression, Anxiety, and OCD Interventions
Cognitive Behavioral Therapy
What to do when they become stuck on high interest areas
Self-regulation strategies
Tools to recognize emotions
Relaxation techniques for stress management
Interventions for ADHD, ODD and Other Challenging Behaviors
Staying on-task and motivation through schedules, time-lines, web diagramming
Noncompliance and oppositional behaviors
Reduce aggressive and disruptive behaviors by setting them up for success
Mistakes that escalate defiant behaviors
Overcome refusals to comply with even simple requests
Psychopharmacological Interventions
Commonly prescribed medications
Medication efficacy
Risks versus benefits
Ethical Challenges in Autism
Welfare of the individual
Informed consent
Use of restraints
Time-out vs. seclusion
Target Audience
Counselors, Teachers/Educators, Occupational Therapists & Occupational Therapy Assistants, Physical Therapists/Physical Therapist Assistants, Psychologists, Social Workers, Speech-Language Pathologists, and other Mental Health Professionals
Reviews
Overall:
4.4
Total Reviews: 5