Details
Product Details
Average Rating:

Not yet rated

Speakers:

Duration:

6 Hours 08 Minutes

Copyright:

Aug 10, 2021

Product Code:

POS058215

Media Type:

Digital Recordings

- Also available: DVD
CPD
---
CPD
This online program is worth 6.25 hours CPD.
---
---
Speakers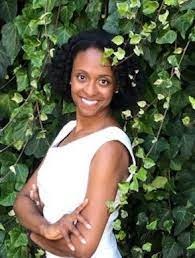 ---
Dr. Meag-gan O'Reilly, (she/her) is a Staff Psychologist at Stanford University's Counseling and Psychological Services (CAPS) and Adjunct Faculty in the Stanford School of Medicine. While completing her Post-Doctoral Fellowship at CAPS, Dr. O'Reilly created the first satellite clinic for Black undergraduate and graduate students across the African Diaspora. She currently serves as Program Coordinator for Outreach, Equity, and Inclusion. In this role, Dr. O'Reilly co-created the Outreach and Social Justice Seminar in 2016 with the goal of training the next generation of culturally conscious and justice-oriented clinicians.

Outside of Stanford, Dr. O'Reilly is the Co-Founder and CEO of Inherent Value Psychology INC., her private practice that provides DEI consulting, workshops, trainings, and international speaking engagements. Dr. O'Reilly is a DEI consultant for companies including Google, LYRA Health, and The United Negro College Fund's STEM Scholar Program that supports Black college students nationwide to navigate underrepresentation and discrimination in STEM fields. She also serves as the lead clinician in a partnership with Google to provide therapeutic spaces called The Gathering Space for Black Google Employees in response to the murder of George Floyd and the chronic trauma, and grief, in the Black community. Her TEDx talk: Enough is Enough: The Power of Your Inherent Value, can be seen on YouTube and is a helpful reminder of unconditional self-worth and that our lives matter to the world.

Speaker Disclosures:
Financial: Meag-gan O'Reilly is co-founder and CEO of Inherent Value Psychology, Inc. She is an adjunct faculty member at Stanford University. Dr. O'Reilly is a staff psychologist at Stanford University. She is a mental health consultant for The United Negro College Fund's STEM Scholar Program. She is a lead clinician for The Gathering Space for Black Google Employees. Dr. O'Reilly receives a speaking honorarium from PESI, Inc.
Non-financial: Meag-gan O'Reilly has no relevant non-financial relationship to disclose.
---
Additional Info
Program Information
Access for Self-Study (Non-Interactive)
Access never expires for this product.
Objectives
Analyze key points in psychology's social justice history and understand how it shaped the practice of psychology.
Investigate how colourblindness and the denial of racism by emphasizing that everyone is the same, or has the same life opportunities, can negatively impact clients and the therapeutic process.
Evaluate how racial microaggressions can contribute to poor counselling outcomes in racial/ethnic minority clients.
Analyze how mental health professionals can resist oppression through the therapeutic mechanisms they choose to employ.
Utilize culturally responsive and racially conscious strategies to recognize the ways clients are impacted by their marginalized identities and systems of oppression.
Assess the role of mental health professionals in dismantling oppressive systems that may impact their clients' presenting problems.
Outline
Oppression: What All Therapists Need to Understand About Injustice
Exploitation and marginalization
Powerlessness
Cultural Imperialism
Violence
Tiers – Individual, Institutional, Cultural Internalized Oppression
Colourblindness: How "Treating Everyone the Same" is Detrimental to Therapy
How race shapes clients' lives
Why therapists need to acknowledge the euro-centric culture of psychotherapy
The truth about colourblindness in therapy
How therapists can acknowledge power inequality in therapy as well as in society
Diversity: Strategies to Better Attend to Your Clients' Differences…Without Forcing Them to Teach You
Therapeutic pitfalls of seeing differences in a stereotypical manner
Tips for working with the current sociopolitical environment in therapy sessions
How to prepare for and respond to clinical microaggressions
Ways to bring conversations about race and class into the therapy room
Multiculturalism: Visualize Your Clients Problems from Personal, Cultural and Institutional Factors
The importance of intersectionality in each client
How clinicians can explore experiences of strengths and weaknesses of culture
What to say – replace negative labels that can lead to ineffective treatment
Clinical examples of culturally-affirming practices
Inclusion: How to Empower Your Clients for Deeper Engagement in Treatment
How power, privilege and social context impacts your clients
How clients' action for social change can enhance their wellbeing
Clinical changes required for more inclusive practices
In-session strategies to overcome struggles therapists face with inclusion
Equity: Clinical Strategies that Embrace Equality and Improve Outcomes
Fundamental differences from equality
What you can do to create access: outreach and expanding your expertise to larger communities
Self-assessment exercise: is there equity in your practice?
Clinical applications in therapy
Justice and Liberation in the Therapy Room: Steps You Can Take Today to Help Dismantle Oppressive Systems
Decolonizing mental health fundamentals
Strategies to cultivate a clinical space that fosters liberation
Use systems centred language to combat oppressive, policies, practices, and beliefs
How clients can regain agency in the face of oppression
Target Audience
Social Workers
Counselors
Psychologists
Psychotherapists
Physicians
Marriage & Family Therapists
Addiction Counselors
Psychiatric Nurses
Psychiatrists
Other Mental Health Professionals