Description
You see codependency in so many clients… and yet, many therapists skip over directly treating it.
Your clients are left suffering with a lack of boundaries, obsessively people pleasing, blaming themselves endlessly, self-sabotaging and unable to make simple decisions…
To make matters worse… They're often in toxic relationships experiencing narcissistic abuse, gaslighting and have layers of attachment trauma.
Get your codependent clients to learn new skills AND take them beyond the walls of the therapy room to radically change their lives.
Join Krystal Mazzola, LMFT whose dedicated her career to breaking codependent clients free of the shackles of painful relationships, self-hate and more. Get essential skills from CBT, DBT, EMDR, Mindfulness & Narrative Therapy to move your clients forward in life. In just three self-paced modules you'll learn:
How to co-occurring PTSD, Anxiety, Personality & Mood Disorders
Integrate CBT, DBT, EMDR, Mindfulness & Narrative Therapy techniques
Rebuild your client's sense of self, create compassion & self-regulate
Red flags in assessment
Overcome perfectionism, fantasy thinking & damage from narcissistic abuse
Step-by-step guidance in the four main treatment stages
All this AND printable assessments, worksheets, in-session exercises and real-world case studies!
Don't let any clients slip through the cracks… Get expert training!
Register now!
CPD
Program Information
Planning Committee Disclosure - No relevant relationships
All members of the PESI, Inc. planning committee have provided disclosures of financial relationships with ineligible organizations and any relevant non-financial relationships prior to planning content for this activity. None of the committee members had relevant financial relationships with ineligible companies or other potentially biasing relationships to disclose to learners. For speaker disclosures, please see the faculty biography.
---
CPD
This online program is worth 7 hours CPD.
---
---
Speaker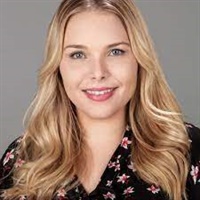 ---
Krystal Mazzola Wood, LMFT, is a licensed marriage and family therapist, author, and codependency expert. Krystal received her undergraduate degree in gender studies and human sexuality from the University of Arizona. She then attended the University of Oregon to pursue their couples and family therapy master's program in 2009. It was highly important to Krystal to attend an inclusive program as this was prior to the Marriage Equality Act.

Krystal gained her expertise in codependency by working at The Meadows, a world-renowned treatment center. Here, Krystal trained under pioneering codependency expert, Pia Mellody. Throughout this time, Krystal has been fascinated by the systems in which people suffer – and recover – from the beginning of her career. This systemic focus led her to create her five-step codependency recovery system, which is featured in her book, The Codependency Recovery Plan: A 5-Step Guide to Understand, Accept, and Break Free from the Codependent Cycle. To support readers further, she then wrote The Codependency Workbook: Simple Practices for Developing and Maintaining Your Independence.

Krystal's systemic focus also led her to a four-part program for health boundaries. This program is featured in her current training at PESI, CBT, DBT & EMDR Strategies to Free Clients from Codependency, Narcissistic Abuse & Attachment Trauma.

Krystal currently treats individual and couples' clients experiencing codependency at her practice, The Healthy Relationship Foundation. She is currently working on her third book due late 2022, Self-Love Made Possible: The 5-Step Guide to Stop Being Your Own Worst Enemy and Become Your Own Best Friend. She also contributes weekly to her blog for empowering dating advice, Confidently Authentic.
Speaker Disclosures:
Financial: Krystal Mazzola Wood is the ceo and therapist at the Healthy Relationship Foundation. She receives royalties as a published author. Krystal Mazzola Wood receives a speaking honorarium from PESI, Inc. She has no relevant financial relationships with ineligible organizations.
Non-financial: Krystal Mazzola Wood has no relevant non-financial relationships.
---
Additional Info
Program Information
Access for Self-Study (Non-Interactive)
Access never expires for this product.
For a more detailed outline that includes times or durations of time, if needed, please contact cepesi@pesi.com. ** no"Access to Self Study" tab available.
Questions?
Visit our FAQ page at www.pesi.com/faq or contact us at www.pesi.com/info
Objectives
Investigate signs and symptoms of codependency.
Theorize how codependency presents with and impacts mental health disorders.
Appraise impact of codependency, narcissistic abuse and other behaviours on client's mental health.
Formulate a comprehensive plan to guide clients toward interdependent, healthy relationships.
Employ skills to implement treatment targeting core boundary issues.
Apply DBT skills to clients struggling with codependency.
Utilize skills from EMDR, CBT and narrative therapy to combat codependent thoughts, behaviours, and triggers.
Build insight into how clients exhibit codependent symptoms in the therapeutic relationship.
Outline
Codependency: What you need to know
What codependency isn't
New research: narcissistic abuse, gaslighting, lovebombing
How codependency develops in childhood & adulthood
Trauma areas specific to codependency – bullying, rejection, social disconnection, IPV, infidelity, betrayal & addiction
Assessment and Diagnosis: Core symptoms of codependency
Red flags of codependency: common client statements, ruminations & more
Combat tendency to neglect, abuse, or self-sabotage
Explore core & empowerment shame issues
Comorbidities: SUDs, anxiety, PTSD, CPTSD, Personality & Mood Disorders
Exploring your client's loss of self
Dive into Problem Areas: Distorted Reality, Boundaries, Control & Relationships
Overcome roadblocks: resentment, people pleasing, approval seeking
Manage perfectionism, fantasy thinking & damage from gaslighting
Improve guilt, trust, catastrophizing & polarized thinking
Improve intimacy issues & heal fears of abandonment
Assessment checklist & more worksheet
Roadmap for Treatment: The 4-Core Treatment Stages
Phase one: Guide Clients' Self-Work
Build client insight & awareness to destructive patterns
Implement narrative therapy & journal writing prompts
Nervous system balancing exercises: yoga, mindfulness, medication & more
Combat shame with self-validation
Teach clients how to practice patience
Phase Two: Integrate the 4-Boundary Part System
Replace shame with self-validation
Create internal & external boundaries in clients
Explore 7 types of essential boundaries
Help client's authentic self shine
Phase Three: Trauma Healing
Grief work specific to relationships
Intervene in fight-flight-freeze response
Diaphragmatic breathing – instructions & benefits
Guide inner child and reparenting
Healthy parenting education
Guided scripts for self-visualization and inner child visualization
Phase Four: Relationship & Intimacy Skill Building
Step-by-step guidance in assertiveness training
Appropriate empathy and vulnerability
Teach clients to accept support
Flooding and time-outs
Build awareness of abusive behaviours
Interdependence – the solution to co-dependency
Dialectical Behavior Therapy Strategies and Codependency Recovery
Phase One
Learn self-soothing toolkit & teach mindfulness to clients
Practice radical acceptance of self & self-validation
Discover states of Mind
Learn ACCEPTS
Work with the 5 senses
Phase Two
Dialectical thinking about self, others, reality
Radical acceptance of others
Check facts to correct distortions
Practice "coping ahead"
Phase Three
Dialectical thinking
Radical acceptance of change
Meaning making - IMPROVE
Phase Four
DEAR MAN, THINK & other interventions
Broken record for boundary development
EMDR, CBT & Narrative Therapy Strategies
EMDR
Container
Butterfly hug
Safe place
Negative cognitions and validity of cognition
Cognitive Behavioral Therapy
Thinking mistakes
Challenge and Replace Negative Thoughts
Response prevention plan
Effective problem solving
Narrative therapy
Deconstruct the socially constructed self
Writing as therapy
Externalize inner critic
Self of the Therapist: How Your Work Supports Therapy
Prevent clients from entering a co-dependent relationship with you
Examine personal experiences and biases
Impact of pervasive codependent messages in culture
Manage perfectionism
Role model self-compassion & boundaries
Two case-studies
"Savannah" codependency with comorbidity of PTSD and BPD
"Leticia" codependency with comorbidity of anxiety
Target Audience
Counselors
Social Workers
Psychologists
Psychotherapists
Therapists
Marriage & Family Therapists
Addiction Counselors
Case Managers
Physicians
Nurses
Other Mental Health Professionals