Description
From the moment that couples therapy experts Drs. Ellyn Bader and Peter Pearson sit down with this conflicted couple, you will see a radically different approach to couple's therapy.
Most therapists open a session with "Tell me why you are here today" – a toxic approach that quickly creates defensiveness, shame and blame for the couple. In this video you will see how, in the first 10 minutes of a session, you can transform hostility to supportive collaboration, openness and cooperation.
Paul and Trish are a real couple, struggling with their relationship and their blended family of six. Therapists can easily become mired in the intricacies inherent to blended families and will often need months to get to the key underlying issues that can promote healing. Witness firsthand how master clinicians Ellyn and Pete avoid solving the couple's problems for them and stay out of the squabbles that can get therapy off course. Rather, you will learn techniques that will teach the clients how to handle their key problems on their own and create lasting change.
Through their rapid, unique and effective approach see how Ellyn and Pete use four techniques to get to the underlying issues in only two sessions:
The Blame-Free Therapy Starter: A radically new way to start a supportive, open and collaborative session.
The Paper Exercise: An insightful 5-minute diagnostic exercise that give you 6 key guidelines to assess where to begin your work, as well as quickly lay ground work for intervention and deeper work.
The Initiator-to-Inquirer Process: An advanced skill technique designed to address both partners' developmental stuck point, and work with the underlying patterns of dysfunction.
Gestalt Two-Chair Work: A powerful and highly effective tool that will move the couple from disconnection and shutdown to a place of openness, deep connection and a willingness to share.
CPD
---
CPD
This online program is worth 4.25 hours CPD.
---
---
Speakers
The Couples Institute
---
ELLYN BADER, Ph.D., is in private practice and is Co-Director of The Couples Institute in Menlo Park, California. Over the past 25 years she has conducted professional training programs in couples therapy and has trained therapists throughout the United States as well as Europe, Asia, South America, and Australia. She is a past president of the International Transactional Analysis Association and a recipient of the Clark Vincent Award for an outstanding literary contribution to the field of marital therapy from the California Association of Marriage and Family Therapists. Dr. Bader is frequently invited to speak at national and international conferences. She and her husband, PETER PEARSON, Ph.D., coauthored the books, "In Quest of the Mythical Mate: A Developmental Approach to Diagnosis and Treatment in Couples Therapy" (Brunner/Mazel) and "Tell Me No Lies: How to Face the Truth and Build an Honest Marriage" (St. Martin's Press).
---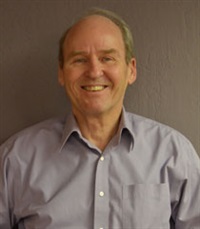 Owner and Co Director
The Couples Institute
---
Peter Pearson, Ph.D., co-founded The Couples Institute in Menlo Park, California, in 1984 with his wife, Ellyn Bader, Ph.D. Together they directed The Couples Institute until Pete retired as a licensed psychologist in 2018. In addition to running a private practice from 1984 – 2018, he served as an Associate Consulting Professor at Stanford University, School of Counseling Psychology for 11 years. Dr. Pearson also conducted intensive workshops for couples and is frequently invited to speak at conferences for therapists. He speaks with real life experience, having averaged 24 hours of couples per week for much of his career. His major training belief is that learning couples therapy ought to be practical, stimulating, and engaging, with a good dose of humor.
Dr. Pearson and his wife, Dr. Bader, have appeared on numerous radio and TV shows including the "Today" show and the "CBS Morning Show." They have been married to each other since 1984 and have worked together since 1982. They have had multiple opportunities to successfully practice what they preach.
---
Objectives
Identify the appropriate opening questions of a therapy session to ensure the goals of the individuals in therapy align with work done in the therapy session.
Apply the 6 diagnostic/assessment areas of the PAPER Exercise.
Employ the Initiator-to-inquirer process in therapy.
Recognize commitment and attachment issues that couples use.
Use alter-ego therapy for client self-reflection, self-awareness and change.
Outline
Radically change the opening question

Why "Tell me why you are here today" doesn't work
Learn the session opening technique that within the first 10 minutes of the session radically changes the tone of the session

The Paper Exercise

Diagnosis what's wrong and quickly lay ground work for intervention and deeper work

The Initiator-to-Inquirer Process

A successful communication process
Address both partners' issues simultaneously
Work with the underlying patterns of dysfunction

Gestalt Two-Chair Work

Move the couple from disconnection and shutdown to a place of openness, deep connection and a willingness to share
Target Audience
Counselors, Psychologists, Social Workers, Marriage & Family Therapists, other Mental Health Professionals
Reviews
Overall:
4.8
Total Reviews: 6