Description
Your Complete Guide to the Uses and Side Effects of Psychoactive Medications
Psychoactive medications are an indispensable part of treating many mental health problems. Patients are often prescribed several medications from different physicians. Do you feel like you should know more about how these medications work and why they are prescribed? Knowledge about the major psychoactive drug classes will help you answer clients' questions with greater confidence, accuracy, and effectiveness, thereby improving your delivery of patient services.
This recording gives you the tools needed to more effectively communicate with your patients and prescribers about how these medications work, their benefits, and the side effects and dangerous reactions associated with them. Learn from an expert, N. Bradley Keele, PhD, who has over 20 years of psychopharmacology research experience and teaches clinical neuroscience and psychopharmacology at Baylor University.
CPD
---
CPD
This online program is worth 6.0 hours CPD.
---
---
Speaker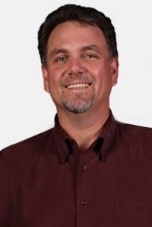 Baylor University
---
N. Bradley (Brad) Keele, Ph.D., is Associate Chair of the Department of Psychology & Neuroscience at Baylor University. He has more than 20 years of experience teaching psychopharmacology to both graduate and undergraduate students. Prior to coming to Baylor in 1998, he was a post-doctoral fellow at the National Institutes of Health in Bethesda, MD.
Brad is an expert on the neurobiology of complex emotional behaviors such as fear and anxiety disorders and depression. His research lab, with support from the NIH, examines pharmacological and physiological mechanisms involved in emotional behavior and psychopathology. He has published over 25 peer-reviewed, primary research papers, and book chapters, and has made presentations at several dozen national scientific meetings. Brad earned his B.S. degree in psychology from Baylor, and his Ph.D. in neuroscience from the University of Texas Medical Branch in Galveston.
Brad is a dynamic and energetic speaker who weaves together empirical findings with everyday examples. His audience (especially his students) appreciates his natural ability to present psychopharmacology in a friendly and practical manner. Brad is passionate about providing behavioral health care providers with practical information that is easy to understand, improving the lives of people living with mental health problems.

Speaker Disclosures:
Financial: Dr. N. Bradley Keele has an employment relationship with Baylor University. He receives a speaking honorarium and recording royalties from PESI, Inc. Dr. Keele has no relevant financial relationships with ineligible organizations.
Non-financial: Dr. N. Bradley Keele has no relevant non-financial relationships.
---
Objectives
Articulate the clinical uses of the five major psychotropic medication classes- antidepressants, mood stabilizers, anti-anxiety agents, antipsychotics and psychostimulants.
Describe the common side effects of antidepressants, mood stabilizers, anti-anxiety agents, antipsychotics and psychostimulants.
Communicate the potential benefits and risks of using psychotropic medication to treat a wide array of conditions.
Explore psychotropic medication treatment options for clients with Attention Deficit/Hyperactivity Disorder.
Analyze the actions, therapeutic uses, and side effects of antidepressants in adults and children. Implement effective methods for collaborating with clients, families and prescribers in order to build a comprehensive treatment plan.
Explore specific ethical issues and their resolve to the everyday practice of clinical psychopharmacology.
Outline
THE "NUTS AND BOLTS" OF PSYCHOPHARMACOLOGY
Pharmacokinetics
Pharmacodynamics
Preclinical and clinical trials
FDA approved and off-label use
HOW THE NERVOUS SYSTEM WORKS
Neurons: building blocks of brain and behavior
Neurotransmission: transmitters and receptors
SEDATIVE-HYPNOTICS, ANXIOLYTIC, AND ANTICONVULSANT MEDICATIONS
Benzodiazepines and barbiturates
Anticonvulsants
New research findings in behavioral methods that permanently extinguish fear
ANTIDEPRESSANT MEDICATIONS
Tricyclics and SSRIs
SNRIs and new generation Antidepressants
Depression is not a "chemical imbalance": The neurogenic hypothesis
New research on the short-term Antidepressant effect of ketamine (aka "Special K")
CASE STUDIES
When should Antidepressants be continued indefinitely?
Can quality of life improve in treatment-resistant OCD?
ANTIMANIC MEDICATIONS
Lithium carbonate
Anticonvulsants as mood stabilizers
Should Bipolar illness be classified as a thought disorder?
ANTIPSYCHOTIC MEDICATIONS
Neuroleptics
Atypical antipsychotics
Everything we think we know about schizophrenia is wrong
ANALGESIC MEDICATIONS
The physiology and pharmacology of pain
Non-opiate treatment of pain
Opiates and the crisis of dependence
ETHICS AND SPECIAL POPULATIONS
Drugs and society
Is the DSM-5® hindering the hunt for new medications?
Should children and adolescents be prescribed antidepressants?
Elderly clients
CASE STUDIES
Schizophrenia, Bipolar, or Schizoaffective? Does treatment depend on diagnosis?
Childhood depression
Target Audience
Addiction Counselors
Case Managers
Counselors
Educators
Marriage & Family Therapy
Nurse Practitioner
Nurses
Psychiatric Nurse Practitioners
Psychiatrists
Psychologists
Social Workers