Details
Product Details
Average Rating:

4.8

Speakers:

Duration:

5 Hours 42 Minutes

Format:

Audio and Video

Copyright:

Feb 12, 2015

Product Code:

POS047865

Media Type:

Digital Recordings
CPD
---
CPD
This online program is worth 5.75 hours CPD.
---
---
Speakers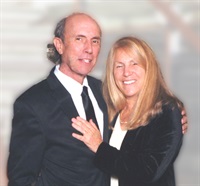 Co-Authors
---
C. Alexander Simpkins, Ph.D. & Annellen M. Simpkins, Ph.D, are psychologists specializing in neuroscience, psychotherapy, meditation and hypnosis. Drs. Simpkins have been practicing psychotherapy for more than three decades; and have been researching and practicing hypnotherapy and meditation for four decades, studying hypnosis under G. Wilson Shaffer, dean of Johns Hopkins University, and Director of the Hopkins Counseling Center; hypnotherapy under Harold Greenwald, creator of Direct Decision Therapy; and indirect hypnosis with Milton H. Erickson and Ernest Rossi. They have taught their meditative and hypnotic methods to facilitate mind-brain change to people of all ages. Additionally, they have been involved in neuroscience for 15 years and have been integrating it into treatments and helping to bring the most recent research findings to practitioners. They present seminars at professional conferences, state mental hospitals, university campuses and to popular and professional audiences around the world.
The Simpkins are authors of 26 books, many of them bestsellers. Their most recent book is Yoga & Mindfulness Therapy Workbook for Clinicians and Clients (PESI, 2014). Drs. Simpkins have written many books on neuroscience such as, Neuroscience for Clinicians (Springer, 2012), The Dao of Neuroscience (Norton, 2010) and Neuro-Hypnosis (Norton 2010); as well as hypnosis titles: Self-Hypnosis for Women (Radiant Dolphin press, 2004), and Effective Self-Hypnosis with CD (Radiant Dolphin Press, 2000). Their books have over 20 foreign editions and have won numerous awards.
---
Additional Info
Program Information
Access for Self-Study (Non-Interactive) Access never expires for this product.

Target Audience
Addiction Counselors, Case Managers, Marriage & Family Therapists, Nurses, Psychologists, Social Workers, and other Mental Health Professionals
Objectives
Recognize the intelligent unconscious brain pathways and how hypnosis accesses them for therapy.

Find out how hypnosis changes the brain.

Evaluate about direct and indirect suggestion, practice each form, and learn a 4-step method to apply them therapeutically.

Participate yourself with inducing and coming out of hypnotic trance.

Practice key trance phenomena to deepen hypnosis using sensory, motor, time and visual alterations.

Apply protocols for psychological problems to pain, anxiety, trauma, addiction, stress, sleep problems, psychosomatic disorders and eating disorders.
Outline
Hypnosis: Working with the Unconscious
Paradigm shift on the unconscious

East-West correlation

Neuroscience research support

Research for working unconsciously in therapy

Advantages of hypnosis for therapy
How Hypnosis Affects the Brain
Developing Your Hypnotic Tools
Trancework
Getting to know your natural unconscious tendencies

Going in and out of hypnosis

Deepening with hypnotic phenomena
Utilizing Hypnosis for Therapy: Research, Cases, Protocols & Experiential Exercises
Principles to Guide your Hypnotherapy
Reviews
Overall:
4.8
Total Reviews: 10