Description
Clients who experience chronic pain want relief from their suffering as soon as possible. And with many ineffective, possibly dangerous interventions out there, it's easy to feel overwhelmed. It's hard to know where to start and your client is looking for a quick fix.
Watch Robin Bilazarian, LCSW, DCSW, DCEP, EFT(i) International Master EFT Trainer in this highly experiential workshop filled with dozens of interventions to help clients release pain through safe, non-medication interventions.
Drawing on 25 years of clinical experience using Emotional Freedom Techniques (EFT)/Tapping, Robin masterfully shares her expertise in this workshop designed for both new and seasoned clinicians who want to enhance clinical outcomes by integrating tapping into existing treatment modalities.
You'll learn:
5 non-medication ways to release chronic pain based in a self-applied, cognitive somatic, acupressure-based modality.
Self-applied techniques that empower your client
Engagement of the parasympathetic nervous system
Don't miss out on helping your clients manage their pain. Purchase today!
CPD
---
CPD
This online program is worth 6.5 hours CPD.
---
---
Speaker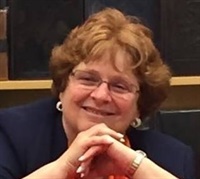 ---
Robin Bilazarian, LCSW, DCSW, DCEP (Diplomate in Energy Psychology), and International Certified Master EFT trainer, is a brief therapy expert, author and speaker who uses passion and humor to share a wealth of knowledge and her twenty years of experience integrating EFT into mainstream mental health treatment. She is the author of the Amazon best-seller Tapping the Mighty Mind: Simple Solutions for Stress, Conflict, and Pain. Her passion is to bring these rapid, thorough and gentle meridian and cognitive-based techniques into mainstream clinical mental health treatment.

EFT is a well-researched, comprehensive, mind-body treatment that rapidly desensitizes unwanted thoughts, emotions and connected physical reactions. EFT goes beyond supportive counseling and is actual treatment. It's surprising how quickly turmoil dissipates; clients are usually better in one session -even if the issue is long standing.

Robin obtained her MSW degree from the University of Pennsylvania and the University of North Carolina/Chapel Hill and interned at Duke Medical Outpatient Psychiatry. Her more than thirty years of clinical practice includes employment in all levels of mental health treatment, including private practice and using EFT in a community mental health center and with medical staff. She was recruited and worked for fourteen years as an internal Employee Assistance Program counselor, bringing these highly effective, short-term techniques to medical staff and students in a regional trauma hospital. Her trainees also included police, fire fighters, first responders, educators, city workers and others. She ran numerous internal and external EFT workshops, including psychiatric rounds and community conferences. She speaks nationally and internationally on this topic and presents frequently for NASW and Rutgers University. She is a sought-after expert in working with anxiety spectrum disorders.
Speaker Disclosures:
Financial: Robin Bilazarian is in private practice. She receives royalties as a published author. Robin Bilazarian receives a speaking honorarium and recording royalties from PESI, Inc. Robin Bilazarian has no relevant financial relationships with ineligible organizations.
Non-financial: Robin Bilazarian has no relevant non-financial relationships.
---
Objectives
Evaluate the origin, research, and clinical efficacy of the Emotional Freedom Techniques and Tapping.  
Integrate into practice 5 techniques to manage and release pain. 
Assess 2 neuroscience constructs to explain how mind-body methods influence healing and pain release. 
Evaluate the role of emotions in the experience of pain.
Construct exploratory questions to elicit the sequence of events to find the core triggers that contributed to emotional and physical pain reactions.
Assess the ethical concern of not working outside of your knowledge base and to obtain "permission" to use these methods. 
Utilize mind-body techniques to establish distance between thoughts and emotions and pain in order to reduce physical discomfort.
Integrate EFT with your current methods to release stuck over-arousal and escalating patterns of physical and emotional reactivity.
Outline
The Biology and Language of Pain
The value of pain
Types of pain
Acute versus chronic pain
Neuromuscular skeletal pain
Other types of pain
The Limbic System and Pain
The role of the amygdala in pain
How breakthroughs in neuroscience guide treatment
Autonomic Nervous System and pain
Calming fight and flight (sympathetic nervous system) to quell pain
Ways to move out of the sympathetic nervous system
EFT/Tapping and Porges' Polyvagal Theory
Typical Pain Treatments
Medicine, acupuncture, physical therapy, electric stimulation
Emotional Freedom Technique and Tapping
Getting started in EFT/Tapping
How to use this for physical and emotional pain

Quelling the perception of pain
Capturing focusing language
Metaphors to heal
Tell the Story Technique
Movie Technique
Erasing Limited Beliefs
Personal Peace Procedure
Chasing the pain
Pain Release Steps – 5 Non-medication Techniques
Simple, self-applied EFT/Tapping for pain
One acupoint
Rebalance energy reversals
The entire EFT/Tapping sequence with pain reduction as a byproduct/side effect
The Brief Energy Correction – new pain research by presenter
More Pain releases by adding language that affects the amygdala
Language from NLP – the Sub modalities
Metaphors
Listening to the message of pain and defusing it
Assessing and Treating the Emotional Strangleholds of Pain
Somatization, truth or consequences, maybe it's real
Thought, emotion, physical reactions, & behaviour – all entwined reactions
Past pain-related traumatic events
Anger pain connection
Secondary gain and overidentification as a pain client
Empathic pain & compassion fatigue
Psychotherapy and Pain
The Mind-Body Sweep – letting go of the physicality of stress and turmoil
Big "T" and little "t" events and the feeling of pain
Decreased social connection and pain
Childhood triggers
Pain, grief and trauma connections
Adding Gratitude and Forgiveness
The neuroscience of a gratitude practice to release pain and increase endorphins
Interrupt the negativity and confirmation biases
Four "feel-good" hormones and neurotransmitters
Non-medication Pain Management
Medical care – Pain management
Opioid epidemic
Prevention
Drug relapse prevention to address physical and emotional pain
Target Audience
Counselors
Social Workers
Psychotherapists
Marriage & Family Therapists
Nurses
Psychologists
Addictions Counselors
Occupational Therapists
Case Managers
Other Mental Health Professionals