Description
Gaslighting is an insidious form of emotional abuse that causes immense damage to clients' psychological and physical health!
Many victims of this gaslighting feel they're unable to disclose the abuse, or, unaware of the abuse because they've been discredited by the perpetrator as "crazy" and left feeling unsure of reality…
…trapped in a web of manipulation and control.
Help your clients identify gaslighting and extract themselves from unbearable suffering perpetrated by narcissists and sociopaths.
Watch Stephanie Sarkis, PhD, author of Gaslighting, to get the tools you need to identify and treat the emotional abuse of gaslighting, and understand the behaviour patterns of those inflicting the emotional abuse.
You'll learn:
Top 10 questions for uncovering gaslighting abuse in your clients
The profile of the gaslighting perpetrator
Signs and fallout from emotional abuse
How to differentiate gaslighting from other forms of abuse
The complexities of the grieving process when leaving a gaslighter
Tools to help clients rebuild self-awareness and emotional balance
And More!
Don't let this underserved population of abuse go untreated. The quicker we can identify the signs and psychological ramifications of gaslighting, the sooner we can help clients rebuild their lives.
Purchase today!
CPD
---
CPD
This online program is worth 6.25 hours CPD.
---
---
Speakers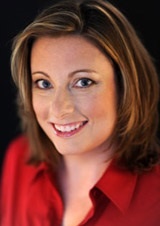 Author, Psychotherapist
---
Stephanie Moulton Sarkis, PhD, NCC, DCMHS, LMHC, is a bestselling author and psychotherapist specializing in anxiety, gaslighting, narcissistic abuse, and ADHD. She is the author of several books, including the best-selling Gaslighting: Recognize Manipulative and Emotionally Abusive People - and Break Free and 10 Simple Solutions to Adult ADD: How to Overcome Chronic Distraction and Accomplish Your Goals. She was named a Diplomate and Clinical Mental Health Specialist in Child and Adolescent Counseling of the American Mental Health Counselors Association, one of only 20 professionals in the United States with this dual designation. Dr. Sarkis is also a National Certified Counselor, Licensed Mental Health Counselor, and a Florida Supreme Court Certified Family and Circuit Mediator. Dr. Sarkis is the founder of the Sarkis Institute, specializing in the treatment of comorbid anxiety and ADHD. She is a contributor to Forbes, Psychology Today, and The Huffington Post. Her Psychology Today posts have been viewed over 35 million times.
Her Psychology Today article "11 Warning Signs of Gaslighting" went viral, with over 13 million views. She has taught the graduate-level classes Diagnosis and Assessment of Mental Health Disorders in addition to Law and Ethics of Counseling at the University of Florida and Florida Atlantic University. She is the host of the Talking Brains podcast and the cohost of the Nerds in Love podcast. Dr. Sarkis earned a PhD, EdS, and MEd in
Mental Health Counseling from the University of Florida, named by US News and World Report as the top counselor education program in the country. You can visit her website at www.stephaniesarkis.com.
---
Objectives
Utilize solution focused, cognitive behavioural therapy techniques to address victims of emotional abuse.
Differentiate between abusive behaviours defined as "gaslighting", poor communication, and other forms of emotional abuse.
Evaluate the effectiveness of evidence-based practices to address emotional abuse
Determine whether a client is experiencing complicated grief as a result of leaving their abuser using techniques from attachment and complicated grief therapy.
Utilize clinical strategies from a trauma-informed perspective to identify vulnerabilities and trauma that abusers prey upon.
Educate clients to identify potential abusive behaviour in future relationships.
Outline
A More Dangerous Form of Emotional Abuse
Potential for domestic homicide is higher
Lifetime attachment issues for children witnessing the abuse
Parental alienation
Chronic loss of self-esteem; higher suicide rates
Gaslighting probability higher in men
Warning Signs of Gaslighting
Intermittent positive reinforcement (breadcrumbing)
Slow spiral into instability
Compulsive lying with malicious intent
Jekyll and Hyde personality
Unpacking Profile of Perpetrator
Narcissist, sociopath, or learned behaviour? Nature/nurture
Demands absolute loyalty, never gives it in return
Chronic pattern of infidelity
May be very charismatic
They'll only attend couples therapy, never individual
Gaslighting the therapist
Case study: 38-year-old male, gaslighting his partner
Recognizing Gaslighting Abuse in Clients
Disconnected and isolated from family and friends
Blames self for abuse
Difficulty recognizing gradual build of abuse
Ruminates on how to "fix" relationship
Abuse in family of origin
Increase in anxious attachment style traits
Given up independence, including job and solo activities
Enters therapy because they view themselves as the "problem"
Healing from Family-of-Origin and Complicated Grief
Insecure attachment
Permission to detach, reduce, or cease communication
Sticking to healthy boundaries
Reverse relationship patterns
Case study: Cassie, 60-year-old female, family of-origin engages in gaslighting
Help Clients Rebuild Their Lives
Effective strategies for co-parenting with gaslighter
Legal protections for clients and their children
Formation of healthy boundaries
Case study: Jamie, 45-years-old, co-parenting with a narcissist
Case study: 35-years-old, co-parenting with gaslighting ex-partner
Potential Pitfalls for Therapists
Triangulation of therapist
Being swayed by gaslighter's charisma
Frustration over client returning to relationship
Pushing own agenda of client independence
Vicarious traumatization and burnout
Target Audience
Counselors
Social workers
Psychologists
Marriage and Family Therapists
Mental health professionals who specialize in women's issues, work in domestic violence shelters, work with LGBTQIA+ clients
Therapists that work in private practice, group settings, inpatient, and at schools
Reviews
Overall:
5
Total Reviews: 4