Details
Product Details
Average Rating:

Not yet rated

Speakers:

Duration:

6 Hours 40 Minutes

Copyright:

Aug 19, 2021

Product Code:

POS058195

Media Type:

Digital Recordings

- Also available: DVD
CPD
---
CPD
This online program is worth 6.75 hours CPD.
---
---
Speakers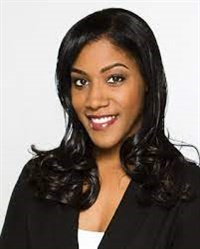 ---
Tiffani Dilworth, MA, LCPC, is a successful psychotherapist, author, and sought-after speaker on topics related to grief, PTSD, and sexual assault. She has worked across the US with various organizations, schools, universities, and corporations to bring awareness to the grieving process and to teach countless people how to live alongside their grief. In addition to maintaining a private practice, Ms. Dilworth is an affiliate of PsychExperts & Associates, Inc, located in Baltimore, MD.

Drawing on her rich clinical experience, Ms. Dilworth incorporates the most current information on the process of grieving with evidence-based and innovative treatment techniques that clinicians can immediately use in their practice. The author of the books, 11 Tools to Help Manage the Aftermath of Trauma and Types of Grief, she is also the founder and executive director of the non-profit organization, Inspirational Hope Inc. Ms. Dilworth also hosts the Managing My Grief Podcast, to provide support to individuals who want to learn more about ways to manage their own grief.
Speaker Disclosures:
Financial: Tiffani Dilworth maintains a private practice. She is an affiliate of PsychExperts & Associates, Inc. Ms. Dilworth is the founder and executive director of Inspirational Hope, Inc. She is an author and receives royalties. Ms. Dilworth receives a speaking honorarium from PESI, Inc.
Non-financial: Tiffani Dilworth has no relevant non-financial relationship to disclose.
---
Additional Info
Program Information
Access for Self-Study (Non-Interactive)
Access never expires for this product.
Questions?
Visit our FAQ page at www.pesi.com/faq or contact us at www.pesi.com/info
Objectives
Analyze how types of grief and grief reactions inform clinicians' choice of counselling or treatment.
Investigate appropriate grief symptomology and employ assessment tools to uncover clinical concerns like trauma, depression, and suicidality.
Utilize best practices to enhance grief counselling and treatment with clients from diverse cultures and with diverse beliefs.
Investigate the needs of bereaved children, families, and the elderly to individualize treatment and promote healthy adaptation following loss.
Apply CBT techniques to help clients manage guilt, blame, and other maladaptive cognitions following loss.
Apply narrative approaches to help clients cope and empower them to construct meaning following loss.
Outline
The Many Faces of Grief: Types, Presentations and Clinical Implications
Kübler Ross' Stages of Grief
Normal grief and acute reactions
Complicated or prolonged grief
Persistent Complex Bereavement Disorder – chronic, masked, distorted
Ambiguous grief in the face of changes in the living
Traumatic grief following sudden or violent loss
Anticipatory and disenfranchised grief
Delayed, inhibited, abbreviated other types of commonly overlooked grief
Assessment Tools for Grieving Clients: Identify Grief Intensity, Suicidality, Depression and Other Co-Occurring Disorders
Grief intensity scale
Hogan grief reaction checklist
Uncover trauma, depression, and anxiety
How to assess for suicidal thoughts or ideation
Isolation, sleep, and nutrition concerns for grieving clients
The caregiver grief inventory
Culture, Spirituality and Mourning: The Clinicians' Quick Guide to Grief Work with Clients of Diverse Cultures and Beliefs
Continuing relationships with the deceased
How culture impacts length of mourning
Spiritual impacts of grief
Cultural expectations of grief to be aware of
Grief Counseling and Treatment Approaches: Promote Healthy Grieving for Clients Across the Lifespan
Grief counselling vs. grief treatment – what's the difference?
Working with grief in kids, adults, and the elderly
Dual Process Model – loss and restoration
Companioning Model – being present for the mourner
Task Based Model - accommodating a new life
The ATTEND Model for increased attunement
Complicated Grief Treatment Model
Ethical and professional boundary issues
The Grief and Bereavement Toolbox: Enhance Emotional Regulation, Build Connection and Support Adaptation to Loss
How to use narrative interventions in complicated grief counselling
CBT techniques for guilt, blame and other maladaptive cognitions following loss
Family sculpting techniques for grief
Creative tools to support emotional regulation and expression
Ways to build social support
Research and treatment risks
Case studies
Target Audience
Counselors
Social Workers
Marriage and Family Therapists
Psychologists
Psychiatrists
Addiction Counselors
Nurse Practitioner
Mental Health Nurses
Physicians
Pastoral Counselors
Chaplains/Clergy
Thanatologists