Details
Product Details
CPD
---
CPD
This online program is worth 12 hours CPD.
---
---
Speakers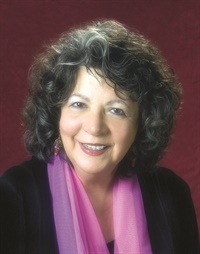 ---
Janina Fisher, Ph.D., is a licensed clinical psychologist and instructor at the Trauma Center, founded by Bessel van der Kolk, MD. A faculty member of the Sensorimotor Psychotherapy Institute, an EMDR International Association consultant, past president of the New England Society for the Treatment of Trauma and Dissociation, and former instructor, Harvard Medical School, Dr. Fisher lectures nationally and internationally on the integration of the neurobiological research and new trauma treatment paradigms into traditional psychotherapies.
---
Target Audience
Psychotherapists
Counsellors
Social Workers
Psychologists
Psychiatrists
Nurses and Doctors
Other Professionals Who Work within the Mental Health Fields
Objectives
Utilise clinical strategies to identify signs and symptoms of fragmentation and internal conflict.
Teach clients to apply non-judgmental language to their trauma-related symptoms and inner experience.
Facilitate increased mindfulness-based dual awareness in clients to decrease client phobias of emotion and inner experience.
Foster the development of mindful observation of fragmented parts of the self in clients.
Utilise somatic interventions for regulating autonomic arousal and affect dysregulation to calm the body as it relates to clinical treatment.
Integrate interpersonal neurobiology and social engagement techniques in session to improve treatment outcomes.
Drive the growth of empathy for wounded child parts of the self to increase self-compassion in clients.
Transform traumatic memory in clients using somatic, visualisation, and ego-state techniques.
Utilise clinical strategies to foster 'earned secure attachment' in a clinical setting.
Facilitate client use of internal communication to improve treatment outcomes.
Employ the language of parts, mindfulness strategies and unblending techniques to alleviate the symptoms of shame, depression, suicidality or shutdown.
Apply strategies from Internal Family Systems and Sensorimotor Psychotherapy in session to aid in the repair of internal attachment.
Schedule
| | |
| --- | --- |
| 9.00 | Registration |
| 9.30 | Programme Begins |
| 11.00 - 11.15 | Tea/Coffee |
| 12.45 | Lunch (Not Supplied) |
| 14.00 | Programme Resumes |
| 15.30 - 15.45 | Tea/Coffee |
| 17.00 | Programme Ends |
Cancellation Policy
Booking terms and conditions for live events:
In the event you are unable to attend a workshop, conference or retreat please send a cancellation email to info@psychotherapyexcellence.com.
You can cancel in writing 60 days before an event you have booked and you will receive a full refund
You can cancel in writing 30 days before an event you have booked and receive a 50% refund
No refunds will be given for events that you have booked in 29 days or less
We reserve the right to change a speaker (s) to one of our events without offering a refund
Should an event be cancelled we will issue a full refund
All views expressed by speakers are their own and Psychotherapy Excellence cannot be held responsible for any of these views. All rights are reserved.
Reviews
Overall:
4.5
Total Reviews: 79
Location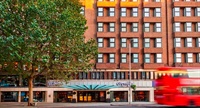 380 Kensington High St, Kensington, London, England W14 8NL, United Kingdom
+44 20 7603 3333
www3.hilton.com