Description
Real clients don't fit into simple diagnostic categories. And when clients come in with multiple issues, it's easy to fall into the "what do I treat first" trap.
But what if you could learn ONE protocol that gets to the heart of what creates suffering in every client with an emotional disorder, regardless of diagnoses?
Developed by Dr. David Barlow at Boston University, the Unified Protocol (UP) cuts across traditional diagnostic boundaries to focus on key psychological processes underlying most mental health issues. Leave behind the confusion and frustration of chasing treatment order or switching between approaches – with the UP, you will simultaneously reduce symptoms of co-occurring disorders, all while improving your clients' quality of life.
In this workshop, Dr. Shannon Sauer-Zavala, co-developer of the UP, will walk you through 8 easy-to-learn modules and demonstrate how you can use UP principles flexibly to:
Harness your clients' motivation toward change
Teach your clients to better understand and utilize the power of their emotions
Facilitate cognitive restructuring exercises to enhance the clarity of your clients' thinking and deciding
Revamp your clients' mistaken appraisals of triggering body sensations
Improve your clients' ability to be present and in charge of their behaviours
Rooted in the power of emotion-focused CBT and shown to be effective in over 70 rigorous clinical trials, the Unified Protocol lets you get to the core of mental health issues and focus on your client - not labels.
CPD
---
CPD
This online program is worth 6.5 hours CPD.
---
---
Speakers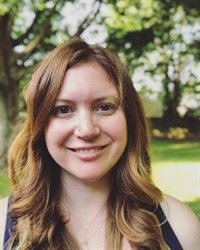 ---
Shannon Sauer-Zavala, PhD, is co-developer of the Unified Protocol and the founding director of the Unified Protocol Institute at the Center for Anxiety and Related Disorders at Boston University. She has provided training and consultation in the Unified Protocol to clinicians all over the world. In addition to over 15 years' experience as a clinical psychologist providing evidence-based treatments, Dr. Sauer-Zavala maintains a prolific research career focused on exploring emotion-focused mechanisms that maintain psychological symptoms (particularly high-risk symptoms such as suicidal thoughts and behaviors) and using this information to develop more targeted, easily disseminated intervention strategies. She is an Assistant Professor in the Department of Psychology at the University of Kentucky (UK) and is the founding director of Clinical Services at the UK Clinic for Emotional Health. Dr. Sauer-Zavala completed her doctorate in Clinical Psychology from UK, her predoctoral internship at Duke University Medical Center, and her postdoctoral fellowship at Boston University. Her research has been supported by NIMH, NIAAA, Templeton Foundation, the Center for Implementation and Improvement Sciences, and the Canadian Institute of Health Research. Dr. Sauer-Zavala has co-authored over 100 scholarly publications and three books, including workbook and therapist guides on the Unified Protocol for Oxford's Treatments That Work Series, as well as Neuroticism: A New Framework for Emotional Disorders and Their Treatment, with David Barlow.

Speaker Disclosures:
Financial: Dr. Shannon Sauer-Zavala has employment relationships with the University of Kentucky, Boston University, and the Center for Anxiety and Related Disorders. She is an author with Guilford Press, Oxford University Press, and University Press and receives royalties. receives a speaking honorarium from PESI, Inc. She has no relevant financial relationships with ineligible organizations.
Non-financial: Dr. Shannon Sauer-Zavala is a member of the North American Society for the Study of Personality Disorders, the Association for Psychological Science, and the American Psychological Association.
---
Additional Info
Program Information
Access for Self-Study (Non-Interactive)
Access never expires for this product.
Questions?
Visit our FAQ page at www.pesi.com/faq or contact us at www.pesi.com/info
Objectives
Describe the advantages and disadvantages of the current method of classifying mental disorders.
Construct a transdiagnostic case conceptualization for clients presenting with comorbid disorders.
Utilize mindfulness-based interventions to increase clients' awareness and experience of emotions.
Apply cognitive restructuring techniques targeting overestimation and catastrophizing.
Plan behavioural experiments to promote clients' ability to engage in intentional action.
Utilize situational, imaginal, and interoceptive exposures to improve clients' tolerance of strong emotions.
Outline
Controversial issues in diagnosis
History of mental health disorders classification
Categorical approach: the problem of phenotypic overlap
Comorbidity – when only the content of worries distinguishes diagnosis
Ill-fitting diagnostic boxes: unspecified and subthreshold presentations
Rationale for transdiagnostic treatment and a return to lumping disorders
Conventional approaches: the burden of one diagnosis = one treatment
Personality/temperamental factors supporting a transdiagnostic approach
Neurobiological evidence for going deeper than symptom level
The two vulnerabilities to developing emotional disorders
Experiencing strong emotions and having strong negative reactions to intense emotions
Transdiagnostic case conceptualization – when avoidance backfires
Unified Protocol: core strategies to increase clients' willingness to experience strong emotions
Starting out: Understanding what gets clients going and what keeps them stuck
Conducting assessments and getting clients on board with UP treatment
Harnessing and maintaining motivation
Exercise: Goal setting and decisional balance
Case study
Developing a better understanding of emotional experience
Teaching clients the adaptive function of their uncomfortable feelings
"Just relax" - understanding the interacting components of thoughts, physical sensations, and emotions
Break out of the vacuum – recognizing the ARC (antecedents, response, consequence)
Exercise: Cultivating mindful attention and Mindful mood induction
Case study
Shining a light on how thinking generates and maintains distress
Dismantling thinking traps: the role of automatic, habitual cognitive appraisals
Targeting specific types of cognitive inflexibility: overestimation and catastrophizing
What to do when cognitive work falls flat with your clients
Exercise: Ambiguous picture
Understanding and countering avoidance strategies
The five categories of emotional behaviours that reinforce symptoms
Deciding on alternative action experiments
Exercise: Paradox of suppression
Case study
Fostering more accurate appraisals of body sensations
Shaking clients' conviction that they cannot handle situations and emotions
Interoceptive exposures – de-triggering your clients' physical experience
Exercise: Playground metaphor and generating exposure ideas
Case study
Climbing the ladder of emotion exposures
Situational, imaginal, interoceptive!
Creating strong emotion to show clients they can cope
Exposure preparation and debriefing
Exercise: Create a hierarchy
Case study
Maintaining gains and preventing relapse
Treatment consolidation and relapse prevention
Tips for teaching clients to be their own therapist
Exercise: Distinguish symptom relief goals from well-being goals
Limitations of the research and potential risks
Target Audience
Psychologists
Psychiatrists
Counselors
Social Workers
Psychotherapists
Case Managers
Marriage and Family Therapists
Addiction Counselors
Other Mental Health Professionals