Details
Product Details
Average Rating:

Not yet rated

Speakers:

Duration:

6 Hours 10 Minutes

Copyright:

Publisher:

PESI, Inc.

Product Code:

RNV057885

Media Type:

DVD

- Also available: Digital Recordings
CPD
---
CPD
This online program is worth 6.25 hours CPD.
---
---
Speakers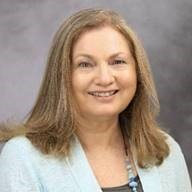 ---
Debra Alvis, Ph.D., is a licensed psychologist and private practitioner with over twenty-five years of clinical experience. She specializes in an integrative approach bringing together polyvagal, neuroscientific, and somatic principles to treat trauma and co-morbid disorders.

Debra discovered that the polyvagal approach facilitates a mindful awareness of the biological reactions influencing the therapist/client relationship and the client's sense of safety in the world. Integrating physiological, brain-based, body-focused approaches with traditional psychotherapeutic orientations helped clients to recover more easefully and quickly from trauma. In addition, with an increased sense of safety and connectedness, clients more frequently practiced the strategies required through her work in private practice and as a clinical supervisor, educator, and consultant.

Dr. Alvis developed and led the Mind/Body Program at the University of Georgia where she now teaches health psychology graduate students to apply polyvagal, neuroscientific, and somatic approaches, serves as project director for federal grant focusing on integrative healthcare, and develops mindfulness-based research studies. A thirty-year personal contemplative practice and over a thousand hours training as a mindfulness and yoga teacher further enrich her presentations.
Speaker Disclosures:
Financial: Debra Alvis is in private practice. Dr. Alvis receives a speaking honorarium from PESI, Inc.
Non-financial: Debra Alvis has no relevant non-financial relationship to disclose.
---
Additional Info
Program Information
Access for Self-Study (Non-Interactive)
Access never expires for this product.
Objectives
Investigate how the impact of mindfulness-based interventions on emotional regulation can facilitate client coping.
Assess grief treatment implications of positive correlations between mindfulness practices and increases in non-reactivity and self-compassion.
Evaluate how the non-judgmental focus on the present moment of mindfulness practices can help grieving clients with experiential avoidance issues.
Analyze the neurological mechanisms contributing to various outcomes in grief.
Evaluate the clinical implications of reduced trauma symptomology following mindfulness-based interventions on the treatment of traumatic grief.
Investigate how the demonstrated efficacy of mindfulness-based interventions in reducing anxiety symptoms can inform the treatment plan of clinicians working with bereaved clients experiencing grief-related anxieties.
Outline
Models and Types of Grief
The uniqueness of grief
Mapping the journey
Grief as a spiral staircase
Diagnostic criteria
How to identify and adapt to individual grief styles
Mindfulness Strategies to Address Grief Avoidance
Resolve ambivalence in grief with "find middle ground exercises"
A sacred memory walk – combine talk therapy with mindful movement
Move beyond the waterfall of grief with compassionate non-judging
The Mustard Seed – metaphors for loss
Mindful Body Awareness and Body-Based Approaches:
Shift Clients from High-Alert and Shut Down Responses Following Traumatic Loss
The neurophysiology of grief
How grief interrupts normal brain functioning
How to serve as a safety and connection anchor
Exercises to strengthen resiliency

A Heart-Opening Playlist
Precious Memories Altar
Colours for Grounding and Calm
Muscle tension releasing – exercises to counter fight or flight responses
Calming and Grounding Techniques for Grief-Related Anxieties
A grief triggers chart
Grounding exercises and sample scripts
Guided meditations to disempower intrusive thoughts following loss
Self-soothe with calming words and imagery
5 effective exercises to help clients breathe through anxiety
Finding Meaning After Loss
Find new meaning and purpose with "tobe" lists
Grief as love - continuing the relational bond after death
Help clients find meaning through traditions
The Mindful Grief Practitioner
The latest research on therapists who practice mindfulness
Cultural sensitivity and individualizing your approach
Compassion fatigue resiliency strategies
When practitioner grief arises – body/mind cues for presence
Research, limitations and treatment risks
Target Audience
Counselors
Social Workers
Marriage and Family Therapists
Psychologists
Psychiatrists
Case Managers
Addiction Counselors
Nursing Home Administrators
Pastoral Counselors
Chaplains/Clergy
Psychiatric Nurse Practitioners
Mental Health Nurses
Thanatologists