Details
Product Details
Average Rating:

Not yet rated

Speakers:

Duration:

6 Hours 05 Minutes

Copyright:

Publisher:

PESI Inc.

Product Code:

RNV058260

Media Type:

DVD

- Also available: Digital Recordings
CPD
---
CPD
This online program is worth 6.25 hours CPD.
---
---
Speakers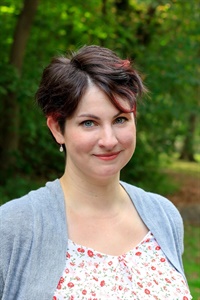 ---
Amy Marlow-MaCoy, LPC, focuses her practice on treating complex and developmental trauma in adults raised in narcissistic, emotionally immature, and toxic families of origin.

She is the author of the Amazon best-selling book The Gaslighting Recovery Workbook: Healing from Emotional Abuse (Callisto Media, 2020), a workbook designed to help individuals identify, understand, and begin to heal from emotional trauma and abuse caused by gaslighting in interpersonal relationships.

Amy has been trained in Level 1 Internal Family Systems therapy. She also provides supervision to LPC candidates and regularly consults with other clinicians regarding treatment of adult children of narcissists. She earned her Master of Education in counseling psychology degree from Temple University.
Speaker Disclosure:
Financial: Amy Marlow-MaCoy maintains a private practice. She receives royalties as a published author and receives a speaking honorarium and recording royalties from PESI, Inc. She has no relevant financial relationships with ineligible organizations.
Non-financial: Amy Marlow-MaCoy is a member of the American Counseling Association.
.
---
Additional Info
Program Information
Access for Self-Study (Non-Interactive)
Access never expires for this product.
For a more detailed outline that includes times or durations of time, if needed, please contact cepesi@pesi.com.
Questions?
Visit our FAQ page at www.pesi.com/faq or contact us at www.pesi.com/info
Objectives
Analyze how abuse from individuals with narcissistic personality disorder in the context of romantic relationships, friendships, and family relationships can lead to long term effects for clients.
Differentiate narcissistic abuse from other forms of emotional abuse to improve your ability to recognize the subtle signs that clients may be victims.
Employ in-session psychoeducation approaches to help clients become aware of narcissistic behaviour in their lives and recognize the consequences.
Analyze common mistakes made by practitioners in the treatment of survivors of narcissistic abuse.
Employ exercises to help survivors of narcissistic abuse build assertive communication skills.
Investigate the current research and treatment limitations surrounding work with survivors of narcissistic abuse.
Outline
A Clinician's Guide to Narcissism:
Narcissistic Personality Disorder and the Spectrum of Narcissistic Traits
DSM-5™ criteria for Narcissistic Personality Disorder
Social and culturally acquired definitions
The spectrum of narcissistic traits
Narcissistic traits without meeting criteria for NPD
Psychoeducation for survivors about NPD, narcissistic behaviour and its consequences
Narcissistic Abuse and General Emotional Abuse:
Similarities, Differences and Tactics Impacting Detection and Treatment
Goals of perpetrators of emotional abuse vs. narcissistic abuse
Cycle of abuse in narcissistic relationships
Gaslighting and other tactics of manipulation and coercion
What is narcissistic supply?
Subtypes: engulfing and ignoring/neglecting
Narcissistic Abuse in Specific Relationships:
Dynamics and Impacts
Romantic/intimate relationships/sex addiction
Co-parenting vs counter-parenting
Friendships and frenemies
Family of origin – the golden child, black sheep, scapegoat, and invisible child
Lack of self-esteem, difficulties trusting others, C-PTSD and other effects of narcissistic abuse
Potential Missteps and Traps to Avoid
Everyone's a narcissist (over-pathologizing problematic behaviours)
No one's a narcissist (dismissing client reports because you can't diagnose NPD)
Pushing for reconciliation or family therapy
Inadvertently gaslighting clients by questioning hard-to-spot emotional manipulation
Not focusing enough on calming the underlying trauma triggers
Victims of Narcissistic Abuse in Therapy:
Break the Cycle of Abuse through Increased Autonomy, Agency and Sense-of-Self
Building assertiveness and individuation – strategies to help clients be their own individual

Exercises to help clients discover their own preferences, interests, desires, and goals
Teach clients to distinguish between assertiveness, aggression, and passive aggression
Counteract internalized messaging that assertive communication is harmful, cold, cruel, or harsh
Prepare clients for the backlash that often attends increasing autonomy and agency
Cultural sensitivity considerations

Exploring levels of contact and clients' wishes regarding contact

Developing healthy boundaries -- how to best protect themselves within the relationship parameters they choose
Processing guilt/shame over setting boundaries and saying no
Coping strategies for when contact is inevitable
Additional Approaches and Considerations
Trauma competency – an essential for working with these clients
Inner child work to heal attachment wounds
Is family therapy advised?
Specific modalities to explore - AEDP, IFS, EMDR, SE, BSP, Gestalt
Research, risks and treatment limitations
Target Audience
Counselors
Social Workers
Marriage & Family Therapists
Psychologists
Addiction Counselors
Psychiatric Nurses