Description
Meditation is not a one-size-fits-all process. Some styles of meditation activate the brain, while others quiet it down. Some styles are better for managing stress and anxiety, while others are good for increasing concentration or developing empathy. In this recording, we'll explore four different styles of meditation and how to match specific practices to the individualized goals and needs of our clients, including those with ADHD, anxiety, depression, and PTSD. You'll explore:
Four different styles of meditation based on the role of attention, intention, brainwave states, and brain regions involved
How to select a meditation style based on client's presenting concerns
Introductory approaches to the NeuroMeditation method
How to implement research and practical strategies to increase meditation's effectiveness
CPD
---
CPD
This online program is worth 3 hours CPD.
---
---
Speaker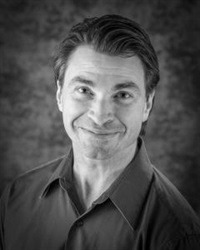 ---
Jeff Tarrant, PhD, BCN, is the founder and Director of the NeuroMeditation Institute in Eugene, OR. He's a licensed psychologist and board certified in neurofeedback. He's the author of a dozen publications including the book, Meditation Interventions to Rewire the Brain. He also offers preparation and integration support for those working with psychedelic therapies, which includes using neurofeedback-based approaches to assist in the process.

Speaker Disclosures:
Financial: Dr. Jeffrey Tarrant is the CEO of the NeuroMeditation Institute. He is the Chief Scientist of Healium. Dr. Tarrant is an author with PESI Publishing and Taylor & Francis and receives royalties. He receives a speaking honorarium and recording royalties from PESI, Inc.
Non-financial: Dr. Jeffrey Tarrant is a senor fellow of the Biofeedback Certification Institute of America (BCIA)
---
Additional Info
Program Information
Access for Self-Study (Non-Interactive)
Access never expires for this product.
For a more detailed outline that includes times or durations of time, if needed, please contact cepesi@pesi.com
Questions?
Visit our FAQ page at www.pesi.com/faq or contact us at www.pesi.com/info
Objectives
Catalogue 4 different styles of meditation as they relate to clinical treatment.
Develop a method for mathing client goals to specific meditation styles.
Assess at least 3 adjunctive strategies to assist in the NeuroMeditation process.
Demonstrate how biofeedback and virtual reality can be used to facilitate each of the 4 styles.
Outline
Your Brain on Meditation
The 4 types of Meditative Practices
Focus: Strategies to Increase Focus & Self-Monitoring
Breathing Pacers and Heart Rate Variability Biofeedback
Mindfulness: Strategies to Manage & Address Judgment and Over-Thinking
Anxiety and Stress: the Link
Strategies to Quiet the Brain
Open Heart: Strategies to Shift Perspective
Quiet Mind: Strategies for Inner Peace and Well Being
The Brain and Self-talk
Automatic Self-Transcending Meditations
Entrain the Brain: Increase Alpha
Target Audience
Psychologists
Physicians
Addiction Counselors
Counselors
Social Workers
Marriage & Family Therapists
Art Therapists
Nurses
Other Behavioral Health Professionals
Reviews
Overall:
5
Total Reviews: 2