Details
Product Details
Average Rating:

4.8

Speakers:

Duration:

5 Hours 41 Minutes

Format:

Audio and Video

Copyright:

Sep 08, 2016

Product Code:

POS053340

Media Type:

Digital Recordings

- Also available: Digital Recordings
CPD
---
CPD
This online program is worth 5.75 hours CPD.
---
---
Speakers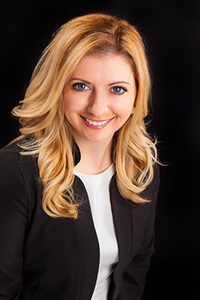 Organizational Consultant, Clinical Psychologist
Mind Works Professional Education Inc
---
Dr. Jennifer Sweeton is a licensed clinical psychologist, author, and internationally-recognized expert on trauma, anxiety, and the neuroscience of mental health. Dr. Sweeton has been practicing EMDR for nearly a decade and has treated a variety of populations using EMDR and other memory reconsolidation approaches, including combat veterans, individuals with PTSD and complex trauma, and those suffering from treatment-resistant anxiety. She completed her doctoral training at the Stanford University School of Medicine, the Pacific Graduate School of Psychology, and the National Center for PTSD. Additionally, she holds a master's degrees in affective neuroscience from Stanford University, and studied behavioral genetics at Harvard University.

Dr. Sweeton resides in the greater Kansas City area, where she owns a group private practice, Kansas City Mental Health Associates. She is a past president of the Oklahoma Psychological Association and holds adjunct faculty appointments at the University of Kansas School of Medicine. She is the president of the Greater Kansas City Psychological Association. Dr. Sweeton offers psychological services to clients in Oklahoma, Kansas, and internationally, and is a sought-after trauma and neuroscience expert who has trained thousands of mental health professionals in her workshops.
Speaker Disclosures:
Financial: Jennifer Sweeton is in private practice. She has an employment relationship with the Oklahoma City VAMC. Dr. Sweeton receives a speaking honorarium from PESI, Inc.
Non-financial: Jennifer Sweeton has no relevant non-financial relationship to disclose.
---
Alternate Options
Additional Info
Program Information
Access for Self-Study (Non-Interactive)
Access never expires for this product.
Objectives
Communicate the findings regarding neuroscientific research on the interplay of mental health and key nervous system structures, functions and pathways and recognize how understanding neurological processes can help mental health professionals improve clinical outcomes.
Develop a case conceptualization that draws upon neuropsychological principles and can help inform therapeutic methods and goals with clients suffering from anxiety and depression.
Analyze how CBT, meditation and other treatment approaches can strengthen or weaken neural pathways regulating stress and reward, and connect this information to your utilization of therapeutic interventions to reduce stress and manage addiction.
Maximize capacity for change in clients with neuro-informed explanations that shift the way they feel about themselves and engage them in the therapeutic process.
Evaluate how the science of memory malleability impacts clients working through trauma and elucidate how an understanding of implicit memory can be used clinically to identify rigid and maladaptive mental schemas, bring them into conscious awareness, and create new emotional and behavioral habits.
Teach clients to identify the brain's Default Mode Network and Task Mode Network and instruct them on mindfulness, meditation, and somatic techniques that can help them switch between these circuits, redirect their attention, and reduce the stress response.
Outline
Tour through the Brain: What clinicians need to know from neurons to structures, to pathways, to networks

See brain structures in 3-D
How the brain processes top-down, bottom-up, and horizontal
The interplay of mental health and key nervous system structures, functions, and pathways
Work with implicit and explicit memories
How key pathways inform clinical interventions:

Pain Pathway
Reward Pathway
Fear-Stress Pathway

Nervous System Networks and the Social Brain: We are wired for attunement

Default Mode (DMN) and Task Mode Networks (TMN)
Healing attachment
Activate mirror neurons bottom-up

Neuroplasticity and Neurogenesis: How the brain can change

Three timeframes for change
Neuroplasticity at the synapse
How to foster neuroplasticity in clients
Neuroplasticity in action: Exercise your brain!

Practice Interventions for Healing: Bottom-up, top-down, and horizontal

Sensory Awareness
Meditation and Mindfulness
Body Work
Unconscious and the DMN
The Mind-Body Link

Integrate the Brain into Treatments

Stress

How stress alters the nervous system
Calm the stress/fear pathway
Develop alert/relaxed attention for better coping

Trauma

Foster confidence with yoga
Malleability of memories and clinical implications for treating trauma
Reconsolidate implicit memories

Anxiety

The anxious brain reaction
Work top down/ bottom up/ horizontally
Calm the limbic system bottom up with movement
Soothe the insula through meditative sensory awareness
Deconstruct sensations mindfully

Substance Abuse

Brain areas involved in addictions
Rewire the reward pathway
Detach from pleasure and pain
Prefrontal connections and judgment

Depression
The depressed brain pattern
Effects of yoga and meditation on the nervous system
Regulate the limbic system: the prefrontal cortex, cingulate gyrus and mindfulness
Unify real and ideal
Foster joyful relationship through mirror neurons
Develop compassion and gratitude
6 Principles for Incorporating the Brain into your Therapy
Target Audience
Addiction Counselors, Case Managers, Counselors, Marriage & Family Therapists, Nurses, Psychologists, Social Workers, and other Mental Health Professionals
Reviews
Overall:
4.8
Total Reviews: 4