Description
We often use terms like hard-hearted to describe those who can't seem to feel empathy or connect to their own emotions, forgetting that the roots of open-heartedness grow out of safe and loving relationships early in life. Emotionally disconnected clients often flee from the deepening we try to facilitate in therapy because their bodies simply don't know how to do empathy.
Watch Janina Fisher as she breaks-down the relationship between trauma and memory and their effects on how your clients feel their emotions. In this workshop, discover simple ways of helping clients have more open, connected, heartfelt experiences and learn how to integrate them into your practice! Additionally, Janina Fisher will also outline a variety of psychotherapeutic approaches that will help your client understand their emotions and help them move forward from their past trauma experiences.
CPD
---
CPD
This online program is worth 5.25 hours CPD.
---
---
Speaker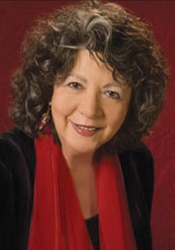 ---
Janina Fisher, PhD, is a licensed clinical psychologist and former instructor at The Trauma Center, a research and treatment center founded by Bessel van der Kolk. Known as an expert on the treatment of trauma, Dr. Fisher has also been treating individuals, couples and families since 1980.

She is past president of the New England Society for the Treatment of Trauma and Dissociation, an EMDR International Association Credit Provider, Assistant Educational Director of the Sensorimotor Psychotherapy Institute, and a former Instructor, Harvard Medical School. Dr. Fisher lectures and teaches nationally and internationally on topics related to the integration of the neurobiological research and newer trauma treatment paradigms into traditional therapeutic modalities.

She is co-author with Pat Ogden of Sensorimotor Psychotherapy: Interventions for Attachment and Trauma (2015) and author of Healing the Fragmented Selves of Trauma Survivors: Overcoming Internal Self-Alienation (2017) and the forthcoming book, Working with the Neurobiological Legacy of Trauma (in press).

Speaker Disclosures:
Financial: Dr. Janina Fisher has an employment relationship with the Sensorimotor Psychotherapy Institute. She is a consultant for Khiron House Clinics and the Massachusetts Department of MH Restraint and Seclusion Initiative. Dr. Fisher receives royalties as a published author. She receives a speaking honorarium, recording royalties and book royalties from Psychotherapy Networker and PESI, Inc. Dr. Fisher has no relevant financial relationships with ineligible organizations.
Non-financial: Dr. Janina Fisher is on the advisory board for the Trauma Research Foundation.
---
Outline
Traumatic Memory
Types of Memory
Implicit Memory as the Focal Point
The Relationship Between Heart and Brain
Neuroception

Fight-Flight-Freeze
How the Brain Perceives Threat
Somatic effects of anxious or traumatic attachment

The Brain in Survival Mode

How the body protects us from hurt: armoring, bracing, constricting
Consequences in later life: emotional distance, guarded, closed off

Early Attachment and The Capacity for Empathy
When Clients Cannot Feel, Approaches to Accessing Emotion
Increase engagement and promote internal sense of safety
Experiment with changes in posture, shoulders, opening the chest, relaxing the body
Experiment with increasing or decreasing heart rate and tension
Going "deep" with the client
Use the Client's History to Diagnose Why the Body Has Closed Off Emotion
What necessitated distance from emotion?
How did guarding, constricting, or armoring help client survive?
What happens when the client thinks about being vulnerable?
Accessing the Social Engagement System to Evoke Emotional Engagement
Make use of the facial muscles, larynx, movements of the head and neck
Increase playfulness, laughter, lightness
Avoid pressure on client to feel vulnerable emotions
Psychotherapy Approaches in the Treatment of Trauma
The Transformation Model
Sensorimotor Psychotherapy
Integrating Mindfulness into Psychotherapy
Neuroplasticity and Its Clinical Implications
Objectives
Articulate psychotherapy techniques to help clients access emotion to inform the clinician's choice of treatment interventions.
Determine the impact of early attachment and its clinical implications for purposes of client psychoeducation and symptom management.
Evaluate the relationship between memory and trauma and communicate how this information can be utilized therapeutically to help clients cope with traumatic memories.
Investigate how mindfulness and meditation impact the nervous system and articulate how mindfulness interventions can be used to improve clinical outcomes.
Incorporate specific memory reconsolidation techniques to help clients change how they perceive and respond to memories of past traumatic events.
Apply simple yet effective clinical interventions drawn from Sensorimotor Psychotherapy to alleviate symptoms in clients.
Target Audience
Addiction Counselors, Counselors, Social Workers, Marriage & Family Therapists, Nurses, Psychologists and other Behavioral Health Professionals
Reviews
Overall:
4.7
Total Reviews: 323