Description
Clear, Concise, and Current Information on Psychotropic Medications
Does this sound familiar? Your clients are taking multiple psychotropic medications prescribed by different health care professionals. You watch as prescriptions stream in from psychiatrists, family physicians, nurse practitioners, and others, and you discover that your clients have no idea who wrote which prescription or why they are even taking the medication. You realize that despite the confusion, you still have a responsibility to know your clients' symptoms and reactions to medications, and to coordinate their care.
In this recording, Dr. Kenneth Carter goes further in depth with practical and useful information that you need to advocate for your clients. You will get the latest information on antidepressants, anti-anxiety medications, medications for insomnia, and others. You will dive deeper into the ethical decisions that accompany their use. After this of dynamic training, you will leave better prepared to communicate with your clients as well as the prescribers, as Dr. Carter instructs you on how the medications work, their benefits, and the side effects and dangerous reactions associated with them.
CPD
---
CPD
This online program is worth 10.25 hours CPD.
---
---
Speaker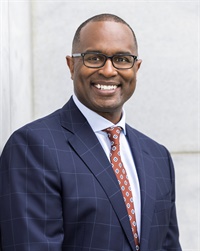 ---
Kenneth Carter, PhD, ABPP, is a board-certified clinical psychologist and professor of psychology at Oxford College of Emory University in Atlanta, Georgia. Dr. Carter received his MA and PhD in clinical psychology from the University of Michigan in Ann Arbor and a postdoctoral master's degree in clinical psychology from Fairleigh Dickerson University. Dr. Carter has taught clinical psychopharmacology classes at Emory University since 2005 and has presented highly rated psychopharmacology workshops to clinicians throughout the United States since 2010. Dr. Carter has served as senior assistant research scientist in the Epidemic Intelligence Service of the Centers for Disease Control and Prevention. He has been a psychotherapist and researcher for more than 20 years during which time he has garnered awards from the National Institutes of Health, the National Heart, Lung and Blood Institute, and the University of Michigan. Dr. Carter has presented at numerous conferences and written several books and articles on introductory psychology, neuropsychology and psychopharmacology.

Speaker Disclosures:
Financial: Dr. Kenneth Carter has employment relationships with Positive Impact Health Centers and Oxford College of Emory University. He is a published author and receives royalties. Dr. Carter receives a speaking honorarium and recording royalties from PESI, Inc. He has no relevant financial relationships with ineligible organizations.
Non-financial: Dr. Kenneth Carter is a member of the American Psychological Association, the Association for Psychological Science, the Neuroscience Education Institute, the American Association for the Advancement of Pharmocotherapy, and the American Board of Professional Psychology.
---
Objectives
Analyze the historical antecedents of psychopharmacological products and their relation to today's psychotropic medications.
Designate the mechanism of action of today's psychotropic medications and how it relates to your clients.
Breakdown the process of medication selection and receptor activation/blocking for specific disorders.
Communicate the side effects including nutritional, cognitive, sexual, and behavioral associated with psychotropic medications.
Specify how medications are chosen for depressive disorders and specific patient characteristics.
Compile medication treatment options for your clients with ADHD.
Determine the unique medication considerations for geriatric clients.
Analyze future trends, including preventing side effects vs. managing side effects.
Establish ethical issues specifically relating to the limits of non-prescribers'' discussion of medications as it relates to clinical psychopharmacology.
Explore specific ethical issues and their resolve to the everyday practice of clinical psychopharmacology.
Outline
PSYCHOPHARMACOLOGY ETHICS FOR NON-PRESCRIBERS
Case Study
Understanding the challenges of psychopharmacology ethics
Reasons to be knowledgeable about psychopharmacology
Ways to increase success with medications
Lessons from other disciplines
Understanding the limits of non-prescribers' discussion of medications
Ethics codes
Informed consent and medications
Common questions clients have about medications
Guidelines for discussing medications with clients
Collaborating with prescribers
PSYCHOPHARMACOLOGY 101
The terminology of psychopharmacology
General overview of the nervous system
Finding your way around the nervous system
The parts of the neuron
How neurons communicate
What the body does to medications
What medications do to the body
Receptors and Ligands
Routes of administration for medications
Drug-drug interactions
Understanding genetic testing
DEPRESSIVE DISORDERS
Neurobiology of depressive disorders
Medications for depressive disorders
ANXIETY AND RELATED DISORDERS
Disorders with anxiety components
Neurobiology of anxiety disorders
Medications for anxiety disorders
PSYCHOTIC DISORDERS
Neurobiology of psychotic disorders
Medications for psychotic disorders
BIPOLAR DISORDERS
Neurobiology of bipolar disorders
Medications for bipolar disorders
ATTENTION DEFICIT HYPERACTIVITY DISORDER
ADHD diagnostic criteria and basic concepts
Neurobiology of ADHD
Medications for ADHD
Medication delivery systems for ADHD
INSOMNIA
Sleep and insomnia concepts
Neurobiology of insomnia
Medications for insomnia
PHARMACOTHERAPY OF SPECIAL POPULATIONS
Children
Geriatric psychopharmacology
Comorbidity
OVER-THE-COUNTER AND HERBALS
ADDRESSING CLIENTS' CONCERNS ABOUT MEDICATIONS
RESOURCES TO IMPROVE YOUR KNOWLEDGE
Target Audience
Psychologists
Psychiatrists
Social Workers
Counselors
Alcoholism and Drug Abuse Counselors
Nurses
Nurse Practitioners
Psychiatric Nurse Practitioners
Marriage and Family Therapists
Case Managers
Reviews
Overall:
5
Total Reviews: 2