Description
At the heart of our client's symptoms – from anxiety and depression to traumatic stress and more – is a dysregulated nervous system.
Polyvagal theory finally presents a clear roadmap of our nervous system that can guide both therapists and clients to the source of their most troubling symptoms.
And Polyvagal-informed treatments provide interventions that not only empower clients to understand how their nervous system shapes their experiences, but also gives them powerful methods to re-shape those experiences in therapy.
Watch Deb Dana, the world's foremost translator of Polyvagal theory into clinical practice, in this all-new training based on her best-selling book Polyvagal Exercises for Safety & Connection as she shows you, step-by-step to:
Track a client's experience through their autonomic nervous system and uncover the specific places that keep them stuck
Interrupt and re-shape habitual autonomic patterns that cause their emotional suffering, maladaptive thoughts, and un-helpful or impulsive behaviours
Learn how to introduce Polyvagal practices in session
See and experience real demonstrations
With Deb Dana's practical guidance, it's now possible to get beneath symptoms and show clients how to safely listen to the "story" of their autonomic nervous system and to re-shape their experience toward safety and connection.
Understanding the human nervous system through a Polyvagal lens has been a game-changer for therapists across modalities. There is no better way to learn it than through experiencing it yourself in this highly practical, intervention-rich training.
Purchase today!
CPD
---
CPD
This online program is worth 6.25 hours CPD.
---
---
Speakers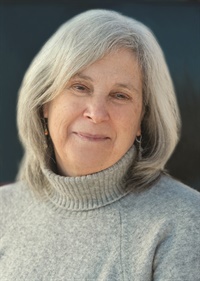 ---
Deb Dana, LCSW, is a clinician and consultant specializing in using the lens of Polyvagal Theory to understand and resolve the impact of trauma and create ways of working that honor the role of the autonomic nervous system. She developed the Rhythm of Regulation Clinical Training Series and lectures internationally on ways Polyvagal Theory informs clinical work. She is a founding member of the Polyvagal Institute, clinical advisor Khiron Clinics, and an advisor to Unyte. Deb is the author of The Polyvagal Theory in Therapy: Engaging the Rhythm of Regulation (Norton, 2018), Polyvagal Exercises for Safety and Connection: 50 Client-Centered Practices (Norton, 2020), Befriending Your Nervous System (Sounds True, 2020), Anchored: How to Befriend Your Nervous System Using Polyvagal Theory (forthcoming from Sounds True), co-editor of Clinical Applications of the Polyvagal Theory: The Emergence of Polyvagal-Informed Therapies (Norton, 2018), and creator of the Polyvagal Flip Chart (Norton, 2020).

To learn more, visit rhythmofregulation.com or www.polyvagalinstitute.org


Speaker Disclosures:
Financial: Deborah Dana maintains a private practice and has an employment relationship with the University of California Davis. She is a consultant to Khiron House Clinics and an advisor to Unyte/Integrated Learning Systems. She receives royalties as a published author and receives a speaking honorarium from PESI, Inc. All relevant financial relationships with ineligible organizations have been mitigated.
Non-financial: Deborah Dana has no relevant non-financial relationships.
---
Objectives
Propose language to successfully introduce nervous system-based interventions with clients.
Evaluate the five phases of the BASIC approach to polyvagal-informed treatments.
Apply one exercise from each phase of the BASIC approach.
Assess timing of moving between phases with clients.
Construct practices between sessions to successfully shape new autonomic patterns.
Utilize personal progress trackers to assess client progress.
Outline
How Polyvagal Theory Provides a Foundation for Lasting Therapeutic Change
The BASIC approach to Polyvagalinformed treatment
Trauma healing from a Polyvagal theory perspective
Learning to stretch, but not stress, a client's nervous system
Co-regulation: An imperative in psychotherapy
Introducing Nervous System-Based Interventions to Clients
The three-part hierarchy of the autonomic response
Neuroception: our internal surveillance system
How early experiences and trauma shape our nervous system
Befriending Practices: Building Awareness & A Map of the Nervous System
Exploring Hierarchies
Identifying landmark moments in our nervous system
Recognizing ventral vagal "anchors"
Utilizing the social engagement scale
Creating a neuroception notebook
Attending Practices: Creating Stability in the Nervous System
Building attention through naming autonomic states
Daily tracking practices
Attending over time
Savouring practices
Shaping Practices: Creating New Patterns & Pathways in the Nervous System
Moving out of dorsal vagal collapse and sympathetic activation
Neural exercises for creating resilience and psychological flexibility
The power of utilizing autonomic imagery
Integration Practices: Writing a New Story in the Nervous System
Establishing new autonomic patterns and behaviours in life
Moving from intention to action
Learning to engage the vagal brake
Connection Practices: Finding Safety in Connection Through the Nervous System
Exercising and strengthening the social engagement system
Learning to feel safety in connection
The reciprocity equation
Creating a personal connection plan
Using Personal Progress Trackers That Can Improve Outcomes
Tracking the flow of a Polyvagalguided session
Polyvagal-guided assessment and treatment planning
Target Audience
Counselors
Social Workers
Psychologists
Case Managers
Addiction Counselors
Physicians
Therapists
Marriage & Family Therapists
Nurses
Other Mental Health Professionals