Description
Schema Therapy is an innovative approach that emphasizes lifelong patterns, affective change techniques, and an emphasis on re-parenting in the therapeutic relationship.
An extension of cognitive-behavioural therapy Schema Therapy draws from attachment theory, psychodynamics, emotion-focused strategies to treat narcissism, borderline, eating disorders, relationship problems, criminal offences & more.
This 8-Module self-study digital seminar will include a combination of teaching methods, including lecture, handouts, videos of master schema therapists, demonstrations of applied assessment and change strategies, discussion of common treatment obstacles.
Schema therapy will help you help your clients to:
Keep clients engaged & lower drop-out rates
Gain insight into themselves AND change
Apply systemic, flexible & emotion-focused techniques
Manage symptoms related to depression, anxiety, substance use, personality disorders & more clinical challenges
Register now!
CPD
---
CPD
This online program is worth 13.75 hours CPD.
---
---
Speaker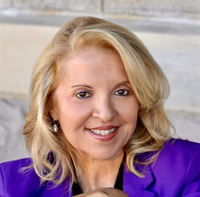 Founder
The Cognitive Therapy Center of New Jersey
---
With 25 + years of professional experience and advanced level certifications, Wendy Behary is the founder and director of The Cognitive Therapy Center of New Jersey and the Schema Therapy Institutes of NJ-NYC-DC. She has been treating clients, training professionals and supervising psychotherapists for more than 20 years. Wendy was on the faculty of the Cognitive Therapy Center and Schema Therapy Institute of New York (until the Institutes merged in 2012), where she trained and worked with Dr. Jeffrey Young since 1989.
She is a founding fellow and consulting supervisor for The Academy of Cognitive Therapy (Aaron T. Beck's Institute). Wendy served as the President of the Executive Board of the International Society of Schema Therapy (ISST) from 2010-2014 and served as the Training and Certification Coordinator for the ISST Executive Board from 2008-2010. She is currently the chair of the Schema Therapy Development Programs Sub-Committee for the ISST.

Wendy Behary has co-authored several chapters and articles on Schema Therapy and Cognitive Therapy. She is the author of an international bestselling book, Disarming the Narcissist: Surviving and Thriving with the Self-Absorbed, translated in 15 languages. The Third Edition was released on October 1, 2021. Wendy has a specialty in treating narcissists and the people who live with and deal with them. As an author and an expert on the subject of narcissism, she is a contributing chapter author of several chapters on schema therapy for narcissism for professional readers. She lectures both nationally and internationally to professional and general audiences on schema therapy, narcissism, interpersonal relationships, anger, and dealing with difficult people. She receives consistent high praise for her clear and articulate teaching style and her ability to bring the therapy to life through dramatic demonstrations of client interactions in the treatment room.

Her work industry business speaking engagements focus on interpersonal conflict resolution. Her private practice is primarily devoted to treating narcissists, partners/people dealing with them, and couples experiencing relationship problems.
Speaker Disclosures:
Financial: Wendy Behary is the co-founder, Clinical Director, and Director of Training for The Cognitive Therapy Center of New Jersey and The Schema Therapy Institute of NJ-NYC-DC. She is a published author and receives royalties. Ms. Behary receives a speaking honorarium and recording royalties from PESI, Inc. She has no relevant financial relationships with ineligible organizations.
Non-financial: Wendy Behary chairs the Schema Therapy Development Programs Committee for the International Society for Schema Therapy . She is a member of the NJ Association of Cognitive-Behavior Therapists and the International Association of Cognitive-Behavior Therapists. She is a founding fellow of The Academy of Cognitive Therapy.
---
Additional Info
Program Information
Access for Self-Study (Non-Interactive)
Access never expires for this product.
For a more detailed outline that includes times or durations of time, if needed, please email cepesi@pesi.com
Questions?
Visit our FAQ page at www.pesi.com/faq or contact us at www.pesi.com/info
Objectives
Assess and conceptualize challenging cases in Schema terms.
Identify Schema Modes and activating conditions in the client's life.
Develop a robust treatment formulation based on the linking of current problems with client's innate makeup, early unmet needs, schemas, and coping styles.
Help clients "make sense" out of self-defeating life patterns and emotional distress through the maintenance of a robust therapy relationship.
Link former functional survival patterns with current life problems.
Identify "personal" triggering conditions in the treatment room, and strategies for maintaining a sturdy, genuine, and healthy adult mode.
Utilize strategies such as: Imagery and Schema Mode Dialogues for assessment and change.
Recognize and bypass detached protector, overcompensating and compliant surrender modes.
Address and evacuate internalized punitive, critical, and demanding modes.
Confront and weaken bully and attack modes, entitled, and approval-seeking modes.
Apply the strategy of Empathic Confrontation for bypassing avoidance, setting limits, and adaptively advocating for vulnerable modes.
Acquire the skills for utilizing limited re-parenting and re-scripting to correct biased emotional experiences.
Distinguish between various anger modes and identify relevant clinical implications.
Integrate Role Play and Behavioral Pattern-Breaking.
Integrate photos and audio flashcards into the work to fortify empathic attunement and to keep treatment alive in mid-session days.
Develop a robust and sturdy Healthy Adult Mode through the use of realness, self-identification of therapist schemas and modes, and self-practice -- with special attention to confronting treatment challenges such as anger and avoidance.
Outline
Module 1: The Ins-and-Outs of Schema Therapy
What's a Schema & why they matter
Why Schema Therapy is effective for resistant clients
Identify developmental roadblocks & attachment ruptures
Know the 18 maladaptive schemas
Outcomes research – how to apply it
Theoretical underpinnings & neurobiology of schemas
Module 2: Assessment & Therapeutic Attunement
Reparenting through the therapeutic relationship
Implement Schema Mode Inventory (SMI)
Know the Modes

Emotional states
Constructed copying styles
Habituated reactions
Self-defeating patterns

Help clients develop a narrative
Identify conditions that activate modes
Module 3: Case Conceptualization: From Assessment to Change
Dialogues & guided imagery for assessment
Case conceptualization worksheet
Assess both schemas and modes
Understand our interaction with client's schemas & modes
Module 4: Schema Therapy for Borderline Personality Disorder
How to form a bond
Asking the right questions
Common strategies for healing
Recognize childhood modes (anger, impulsivity)
Helping to therapeutically re-parent clients with supportive boundaries
Module 5: Schema Therapy for Narcissistic Personality Disorder & Traits
How maladaptive schemas present in therapy & clients' lives
How to confront clients when you're triggered
Recognize clients' unmet needs while setting limits
Explore clients' performance-based intimacy
Understand clients & hold them accountable
Neurobiology behind schema activation & memory recall
Create an audio flash card
Specific dialogues for managing challenging behaviours
Module 6: Therapists' Self-Work
Strategies when your schemas & modes are activated
Create more sturdiness in your presence
Self-reflection exercises – safe place, out of character, the affect bridge & more
Video demonstration of therapist activation
Examine own background and schemas
Target Audience
Counselors
Social Workers
Psychologists
Psychiatrists
Psychiatric Nurse Practitioners
Therapists
Art Therapists
Marriage & Family Therapists
Addiction Counselors
Physicians
Nurses
Other Mental Health Professionals