Details
Product Details
Average Rating:

4.7

Speakers:

Duration:

5 Hours 09 Minutes

Format:

Audio and Video

Copyright:

May 26, 2018

Product Code:

PDR031014

Media Type:

Digital Recordings
CPD
---
CPD
This online program is worth 5.25 hours CPD.
---
---
Speakers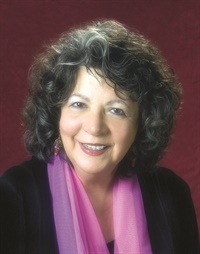 ---
Janina Fisher, PhD, is a licensed clinical psychologist and former instructor at The Trauma Center, a research and treatment center founded by Bessel van der Kolk. Known as an expert on the treatment of trauma, Dr. Fisher has also been treating individuals, couples and families since 1980.

She is past president of the New England Society for the Treatment of Trauma and Dissociation, an EMDR International Association Credit Provider, Assistant Educational Director of the Sensorimotor Psychotherapy Institute, and a former Instructor, Harvard Medical School. Dr. Fisher lectures and teaches nationally and internationally on topics related to the integration of the neurobiological research and newer trauma treatment paradigms into traditional therapeutic modalities.

She is author of the bestselling Transforming the Living Legacy of Trauma: A Workbook for Survivors and Therapists (2021), Healing the Fragmented Selves of Trauma Survivors: Overcoming Internal Self-Alienation (2017), and co-author with Pat Ogden of Sensorimotor Psychotherapy: Interventions for Attachment and Trauma.(2015).
---
Outline
The Neurobiology of Shame
The role of shame in traumatic experience
Shame as an animal defense survival response
Effects of shame on autonomic arousal
Why shame is so treatment-resistant
Shame and Attachment: Its Evolutionary Purpose
Shame and the attachment system
Rupture and repair in attachment formation
What happens to shame without interpersonal repair
The Meaning of Shame in the Treatment of Trauma
Disgust, degradation, and humiliation interpreted as "who I am"
Cognitive schemas that exacerbate shame
Internal working models predict the future and determine our actions
Treating Shame: Working from the "Bottom Up"
Sensorimotor Psychotherapy: Physiological state as the entry point for treatment
Regulating shame states with somatic interventions
Using mindfulness-based techniques to inhibit self-judgment
Healing Shame: Acceptance and Compassion
Re-contextualizing shame as a younger self or part
Dual awareness of who we are now and who we were then
Getting to know our "selves"
Bringing our adult capacity to our childhood vulnerability
Objectives
Describe the role of shame and self-loathing as symptoms of trauma.
Identify the neurobiological effects of shame.
Describe the role of negative cognitive schemas in perpetuating shame.
Assess the physiological and cognitive contributors to shame.
Apply somatic interventions drawn from Sensorimotor Psychotherapy that decrease shame.
Practice memory processing, cognitive-behavioral and ego state techniques.
Reviews
Overall:
4.7
Total Reviews: 98