Description
Best practices for PTSD treatments

Proposed changes in the DSM-5®

Immediately applicable skills for traumatic stress survivors
This cutting-edge seminar presents the new trauma paradigm and how best to use this information to help your traumatized clients. Join Dr. Jamie Marich to learn about:
The current understandings of Post-Traumatic Stress Disorder

Best practices for PTSD treatments

Proposed changes of the PTSD diagnosis in DSM-5®

Developmental Trauma Disorder (Bessel van der Kolk)

DESNOS (Disorder of Extreme Stress Not Otherwise Specified (Herman)
This seminar will provide you with assessment skills and therapeutic techniques that are immediately applicable for traumatic stress survivors. If you work in an environment with any type of traumatic stress survivors and desire to increase your repertoire of therapies and techniques, then this seminar is for you!
CPD
---
CPD
This online program is worth 5.5 hours CPD.
---
---
Speaker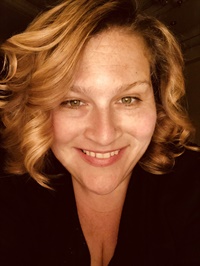 Author
Dancing Mindfulness: A Creative Path to Healing and Transformation
---
Jamie Marich, PhD, LPCC-S, LICDC-CS, REAT, describes herself as a facilitator of transformative experiences. A clinical trauma specialist, expressive artist, writer, yogini, performer, short filmmaker, Reiki master, TEDx speaker, and recovery advocate, she unites all of these elements in her mission to inspire healing in others. She began her career as a humanitarian aid worker in Bosnia-Hercegovina from 2000-2003, primarily teaching English and music. Jamie travels internationally teaching on topics related to trauma, EMDR therapy, expressive arts, mindfulness, and yoga, while maintaining a private practice in her home base of Warren, OH. Marich is the founder of the Institute for Creative Mindfulness and the developer of the Dancing Mindfulness practice to expressive arts therapy. She is also the co-creator of the Yoga Unchained approach to trauma-informed yoga, and the developer of Yoga for Clinicians.

Marich is the author of EMDR Made Simple: 4 Approaches for Using EMDR with Every Client (2011), Trauma and the Twelve Steps: A Complete Guide for Recovery Enhancement (2012), Creative Mindfulness (2013), Trauma Made Simple: Competencies in Assessment, Treatment, and Working with Survivors, and Dancing Mindfulness: A Creative Path to Healing and Transformation (2015). Marich co-authored EMDR Therapy & Mindfulness for Trauma-Focused Care along with colleague Dr. Stephen Dansiger, which was released with Springer Publishing in 2017. Process Not Perfection: Expressive Arts Solutions for Trauma Recovery, released in April 2019. North Atlantic Books published a revised and expanded edition of Trauma and the 12 Steps, in the Summer of 2020. The New York Times featured Marich's writing and work on Dancing Mindfulness in 2017. NALGAP: The Association of Gay, Lesbian, Bisexual, Transgender Addiction Professionals and Their Allies awarded Jamie with their esteemed President's Award in 2015 for her work as an LGBT advocate. The EMDR International Association (EMDRIA) granted Jamie the 2019 Advocacy in EMDR Award for her using her public platform in media and in the addiction field to advance awareness about EMDR therapy and to reduce stigma around mental health.
Speaker Disclosures:
Financial: Dr. Jamie Marich is the founder of Mindful Ohio & The Institute for Creative Mindfulness. She receives a speaking honorarium, recording royalties, and book royalties from PESI, Inc. Dr. Marich is a published author and receives royalties. She has no relevant financial relationships with ineligible organizations.
Non-financial: Dr. Jamie Marich is on the Council of Scholars for the EMDR International Association and serves as an advisor to Healing Tree Non-Profit for Trauma Recovery and Abbey of the Arts. She is a member of the International Expressive Arts Therapy Association, NALGAP, the International Center for Clinical Excellence, EMDRIA, and the Ohio Counseling Association.
---
Target Audience
Counselors, Social Workers, Psychologists, Case Managers, Therapists, Chaplains, Marriage & Family Therapists, Addiction Counselors, Mental Health Professionals, Crisis Intervention Specialists, Nurses
Outline
ASSESSMENT AND TREATMENT OF TRAUMA DISORDERS
PART 1 THEORY AND ASSESSMENT
Four important criteria:
DSM-IV-TR® Post-traumatic Stress Disorder
DSM-IV-TR® Acute Stress Disorder
DSM-5® potential changes

Complex Post-traumatic Stress Disorder

Developmental Trauma Disorder
Multi System Assessment
Single incident trauma vs. multiple trauma

Combat, non combat, natural disaster

The Loss/trauma history

Family systems

Social systems

Personality Style and defensive structure

Normal vs. prolonged grief
Neuroscience's Current Trauma Paradigm
Biological nature of trauma

Specific trauma symptoms and their order of appearance

Primary treatment issues in trauma therapy
Trauma's Somatic and Sensorimotor Sequelae - "The body keeps the score"
Trauma's Emotional and Spiritual Sequelae
PART 2 TREATMENT
The Three Phases of Trauma Treatment that are Required for Treating Trauma in an Ethical Manner
Techniques To Implement Cognitive, Somatic Interventions
In and out-of-session exercises for dissociative episodes and "flashbacks

Somatic exercises to facilitate the discharge of trapped "survival energy"
Techniques for Affect Regulation and Reduction of Physiological Arousal
In and out-of-session exercises for:

Grounding and centering

Containment and self-soothing

Decreasing physiological arousal levels

Recognizing and regulating affect
Trauma Reprocessing: Indications, Theory and Modalities
Eye Movement Desensitization and

Reprocessing (EMDR)

Meridian-based techniques

Somatic Experiencing (SE)
Techniques for Self-Mastery
Mindfulness

Cognitive approaches

Values based approaches
Objectives
Describe the biological nature of trauma; how trauma is stored in the body and limbic system, creating physical and psychological symptoms.

List the symptoms of trauma- hyperarousal; affect dysregulation; dissociation, body memories and "flashbacks".

Summarize the most effective somatic techniques to reduce/eliminate client's body memories, "flashbacks" and dissociation.

Demonstrate various meridian-based techniques to decrease client's arousal levels and modulate affect.

List and define two current modalities for effectively reprocessing traumatic material.

Describe the three phases of trauma treatment.

Define and differentiate among the following: Developmental Trauma Disorder, Simple Post Traumatic Stress Disorder, Complex Post Traumatic Stress Disorder, and/or Disorders of Extreme Stress NOS.
Reviews
Overall:
4
Total Reviews: 1