Description
Add a valuable dimension to your practice and prepare yourself to help clients in chronic pain with behavioural solutions!
The landscape of chronic pain treatment is changing rapidly as we wean ourselves off the traditional bio-medical approach that emphasizes harmful opioid-based pain management approaches.
And the demand for mental health professions who can work with chronic pain management is likely to explode as the CDC's new recommendations favouring behavioural treatments will have more people than ever before seeking drug-free solutions to their pain
Watch chronic pain management expert, Dr. Stephen F. Grinstead, Dr. AD, LMFT, ACRPS, for this one-day program and get the proper understanding, skills and treatment techniques you need to address the neurobiological, social and emotional aspects of chronic pain when potentially addictive medications are not an option.
Purchase and discover:
How common coexisting disorders and family dynamics can sabotage treatment – and what to do about it
A synergistic treatment plan incorporating the mind, body and spirit for healing
Strategies to empower clients to be proactive in their healing process and a relapse prevention plan
CPD
---
CPD
This online program is worth 6.5 hours CPD.
---
---
Speakers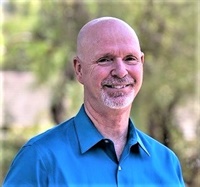 Grinstead Consultation, Training & Empowerment Coaching
---
Stephen F. Grinstead, Dr AD, LMFT, ACRPS, has a Bachelor's Degree in Behavioral Science, a Master's Degree in Counseling Psychology and a Doctorate in Addictive Disorders (Dr. AD). He is a Licensed Marriage and Family Therapist, (LMFT) a past California Certified Alcohol and Drug Counselor (CADC-II), a Certified Denial Management Specialist (CDMS), and an Advanced Relapse Prevention Specialist (ACRPS). He served on the faculty of UC Santa Cruz Extension Alcohol and Drug Studies Program, taught at Santa Clara University, UC Berkeley Extension and Stanford University Medical School, and served on the faculty of University of Utah's School on Alcoholism and Other Drug Dependencies, as well as serving as an Adjunct Professor at Alliant University. From 2015 to 2018, Dr. Grinstead was the Co-Founder and Chief Clinical Officer of a Triple Diagnosis Residential and Intensive Outpatient Chronic Pain Management Program in California. He is author of the book Thank You Adversity for Yet Another Test: A Body Mind Spirit Approach for Relieving Chronic Pain Suffering, as well as author of several other pain management books including Freedom from Suffering: A Journey of Hope, Managing Pain, Coexisting Disorders, and the Addiction-Free Pain Management® Recovery Guide. Dr. Grinstead is an internationally recognized expert in preventing relapse related to addiction and chronic pain disorders and is the developer of the Evidence-Based Addiction-Free Pain Management® System. He has been working with chronic pain management, substance use disorders, eating addiction and coexisting mental and personality disorders since 1984. Since 1996, he has trained well over 40,000 healthcare providers in seminars, workshops and trainings across the United States and Canada.

Speaker Disclosures:
Financial: Dr. Stephen Grinstead maintains a private practice and has an employment relationship with Innovative Treatment Solutions (ITS) . He receives royalties as a published author. Dr. Grinstead receives a speaking honorarium and recording royalties from PESI, Inc. He has no relevant financial relationships with ineligible organizations.
Non-financial: Dr. Stephen Grinstead is a member of the Associate Member American Society of Addiction Medicine (ASAM) and the National Association of Alcohol and Drug Addiction Counselors (NAADAC).
---
Objectives
Investigate two or more reasons why the biomedical approach alone may be ineffective for the low outcome subset of chronic pain clients with coexisting disorders.
Evaluate three successful chronic pain management treatment outcomes.
Differentiate between the physiological and psychological/emotional pain symptoms and have appropriate management strategies for both types.
Develop a treatment plan that helps clients let go of suffering and adequately addresses the psychological/emotional symptoms of their pain.
Analyze the needs of clients as they explore the correlation of increased stress and worsening levels of pain and how to develop appropriate relaxation response skills to reduce their levels of stress and the perception of their pain.
Categorize at least five of the twelve denial patterns (psychological defence mechanisms) that can sabotage treatment outcomes.
Outline
A Deeper Understanding of the Chronic Pain Problem – Knowledge is Power
Differentiating between acute and chronic pain
Understanding neuropathic pain
Managing recurrent acute pain aka Pain Flare-Ups
Moving beyond anticipatory pain
Making peace with chronic pain
The Major Problems for Clients Living with Chronic Pain and Coexisting Disorders
Mistreated or undertreated chronic pain
Over-utilization of the traditional biomedical model
The Synergistic impact of chronic pain and unidentified and/or untreated coexisting disorders
The misapplication or lack of MAT
Lack of integrated Body-Mind-Spirit treatment approaches
Common Coexisting Disorders that Can Sabotage Treatment Outcomes
Substance misuse, abuse, pseudo addiction or addiction
Unresolved trauma history (PTSD)
Anxiety Disorders including social anxiety disorders
Depression including bipolar disorders
Cognitive impairment from living with high levels of untreated pain
The Role of Resistance and Denial in Obtaining Positive Treatment Outcomes
The need to normalize and depathologize denial
Understanding denial as a part of the human condition
The role of the "Inner Saboteur" in failed treatment outcomes
Learn how to identify and manage the 12 denial patterns and treatment resistance
A Synergistic Treatment Plan for Healing the Whole Person
Identifying and implementing:
Biological treatment interventions
Psychological treatment Interventions
Social/Family/Cultural treatment Interventions
Spiritual treatment interventions
How to Measure Treatment Outcomes
Implement Pre-Pre-Post treatment outcome measures
Empower clients to become proactive participants in their own healing process
Relapse prevention and continue care plans for chronic pain, opioid use disorders and psychological disorders
Ongoing plans to increase levels of functioning and improve quality of life
Target Audience
Social Workers
Counselors
Psychologists
Addiction Counselors
Community Mental Health Workers
Psychiatrists
Marriage and Family Therapists
Occupational Therapists
Occupational Therapy Assistants
Physical Therapists
Physical Therapist Assistants
Nurse Practitioners
Nurses
Case Managers
Other Helping Professionals
Reviews
Overall:
5
Total Reviews: 1