Description
Do these racially-charged times leave you and your clients asking: Am I safe? Do I belong? Is your heightened sensitivity toward the racially-charged social and political climate holding you back from robustly treating your clients struggling with racial injustice?
Gain the confidence, cultural competency and trauma interventions to empower your most vulnerable clients! Watch Dr. Charissa D. Pizarro a Licensed Clinical Psychologist with over 15 years of clinical experience working with diverse clinical populations on trauma and adjustment disorders in addition to extensive research and policy experience on immigration.
You will gain immeasurable insight from Dr. Pizarro on how to address diverse populations AND practical, step-by-step recommendations and resources in providing tactical solutions for your clients facing deportation, violence, family separation, or meeting their basic needs. Upon completing of this seminar, you will enhance your toolbox with:
Cultural Humility exercises to better connect with existing and potential clients
Culturally Sensitive Treatment plans that address racism and discrimination within the family, at work or school, in the community and elsewhere
Tactical tools to help your clients access advocacy, basic needs, direct service needs such as food, shelter and healthcare.
Resilience interventions for diverse children and adult populations
Purchase today and take the incredible step toward empowering yourself and your clients!
CPD
---
CPD
This online program is worth 6.5 hours CPD.
---
---
Speakers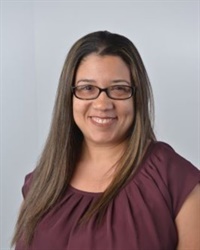 ---
Dr. Charissa D. Pizarro is a bilingual (English/Spanish) licensed clinical psychologist with over 15 years of clinical experience working with diverse clinical populations. She has devoted her career to working with the underprivileged and most needy populations. At present, she heads two grant funded child protective services programs. Dr. Pizarro has a private practice where she treats presenting concerns such as depression, anxiety, trauma and adjustment disorders. In her private practice, Dr. Pizarro works with many undocumented individuals via immigration evaluations. Often individuals seek evaluation for hardship and pardon. The evaluations are often a determining factor in staying or leaving this country and in maintaining or dissolving a family unit.

Dr. Pizarro is an advocate for immigrant rights and belongs to the APA: Immigration Advocacy Working Group, in Washington, DC. This group works on advocating for policy changes related to immigration. Through her membership in the Latino Mental Health Association of NJ, Dr. Pizarro presented a pro bono workshop titled "Working with Latinx Populations: Special Considerations for Undocumented Immigrants and Survivors of Trauma." Dr. Pizarro is also a member of APA's Div 37 Diverse Racial Ethnic and Multicultural Special Interest Group (DREAM SIG). In November 2019, Dr. Pizarro was a delegate of the APA in Portugal.

Dr. Pizarro has been awarded multiple awards for her work with children and families as well as her work in social justice.
Speaker Disclosures:
Financial: Charissa Pizarro maintains a private practice. She receives a speaking honorarium from PESI, Inc. She has no relevant financial relationships with ineligible organizations.
Non-financial: Charissa Pizarro is a member of the American Psychological Association and the Latino Mental Health Association.

---
Objectives
Conduct a self-appraisal of cultural competence and cultural humility to raise self-awareness about your own values, biases and privileges and how they can affect your clinical work.
Assess specific risks and exposures immigrants face before and after entering the U.S. and how they can impact mental health.
Develop culturally sensitive treatment plans for working with immigrant populations that account for differences in languages, classes, races, ethnic backgrounds, religions, and other factors.
Apply concrete and feasible strategies for assisting immigrant clients with advocacy, health and other direct service needs.
Utilize culturally sensitive coping skills exercises and psychoeducation to reduce fear and anxiety.
Apply trauma-informed practices from play therapy and sandtray therapy to assist immigrant children and families in telling their story.
Outline
Keys to Cultural Humility
What is cultural humility – and how to make it work for you
Cultural competency vs. cultural humility
The necessity for cultural humility and cultural attunement
Exercises for developing cultural humility
The "Journey Story" for Foreign Nationals & Immigrants
Discern between varying diverse immigrant experiences.
Risk assessment of foreign nationals and immigrants
How to tell your story when it's illegal, violent or misunderstood
Tactical tools for addressing client trauma: "Telling My Story"
Appraising Unique Challenges of Foreign Nationals
Understanding why some clients live in constant fear
Deportation concerns and resources to address client needs
Assessing needs related to family separations
Trauma-Informed Interventions for Foreign Nationals
Processing experiences of rape, war, violence of the past
Living with the fear of deportation and violence
Rewriting the client narrative
Psychoeducation & Coping skills exercises
Practical Tools for Advocacy, Basic Needs and Direct Services
Assess why immigrants are vulnerable to increased risk for negative outcomes
"Essential Worker" challenges
Providing psychoeducation on medical and health needs
How to help access advocacy & basic needs information
Understanding food insecurity, shelter, health and other direct service needs
Culturally Sensitive Treatment Plans
Assessment tools for immigrant PTSD
Appraising racism and discrimination in relationships, family, work and community
Creating clinician-client collaboration content
Adopting language & acculturation methods
Resilience, social support & specific coping mechanisms
Trauma-Informed Interventions for Children
Play Therapy for retelling their story/narrative
Differences in Play Therapy for vulnerable populations
Sandtray Therapy for racism, discrimination, genograms
Tools for building immediate & lifelong resilience
Interventions for the Family Unit
Activities, Family Skills' building
How to honour past experiences and rebuild the Family Narrative
Research, Treatment Risks and Limitations
Target Audience
Social Workers
Counselors
Psychologists
Marriage and Family Therapists
Educators
Nurses