Description
With the explosion of global anxiety provoking situations—from COVID-19 to racial injustice to political unrest... the list goes on and on—it's critical to update your anxiety clinical toolbox now to keep pace! Be at the forefront, don't just catch up!
Watch Marwa Azab, Ph.D, neuroscientist and anxiety expert as she teaches you the latest neuro-based research and therapeutic techniques to help your clients with anxiety thrive in an era of new global unknowns and unsettling circumstances.
You'll learn to accurately integrate the latest neuroscience on anxiety disorders with Cognitive Behavioral Therapy, Acceptance and Commitment Therapy, and logotherapy techniques that will not only improve your client's most unearthed anxieties, they'll transform your clinical practice!
By applying these techniques in treatment sessions you'll be able to:
Turn off monkey mind and initiate change
Map worry loops to curtail habitual thinking
Tackle experiential avoidance and cognitive diffusion
Disempower internal schema of others' expectations that fuels anxiety
Reduce the vicious panic cycle and chronic 'survival' mode
Calm the nervous system in 90 seconds
And more!
Purchase today to start your journey to become well renowned for your clinical skills for working with this new breed of anxiety!
CPD
---
CPD
This online program is worth 6.75 hours CPD.
---
---
Speaker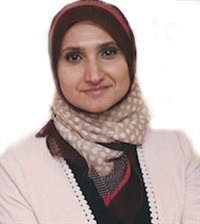 ---
Marwa Azab, PhD, is a sought-after international public speaker who is invited to speak on a variety of interdisciplinary topics, including five TEDx talks. Her book on anxiety, fear and panic will be published by Springer Nature (Dec. 2021). Dr. Azab's blog for Psychology Today, "Neuroscience in Everyday Life", has been viewed over one million times, and she hosts the popular weekly show on Clubhouse called "Inside the Anxious Mind". She has facilitated many groups such as anger management, stress management, interpersonal communication and many others for patients suffering from a variety of mental disorders.

Dr. Azab teaches for the psychology department at Cal State University, Long Beach, (CSULB). She currently teaches the psychopharmacology course for students and has taught for the biology department at University of California, Irvine (UCI). After many years of addressing human behaviors from a psychological perspective, Dr. Azab realized that there were blind spots that needed to be satiated from complementary fields. Thus, she completed a PhD in Biological Sciences with emphasis on Neuroscience from UCI. Marwa started life coaching utilizing an interdisciplinary approach that intersects psychology, biology and genetics.
Speaker Disclosures:
Financial: Dr. Marwa Azab has an employment relationship with California State University. She receives a speaking honorarium and recording royalties from Psychotherapy Networker and PESI, Inc. She has no relevant financial relationships with ineligible organizations.
Non-financial: Dr. Marwa Azab writes a blog for Psychology Today called "Neuroscience in Everyday Life."
---
Additional Info
Program Information
Access for Self-Study (Non-Interactive)
Access never expires for this product.
For a more detailed outline that includes times or durations of time, if needed, please contact cepesi@pesi.com
Questions?
Visit our FAQ page at www.pesi.com/faq or contact us at www.pesi.com/info
Objectives
Evaluate existential anxiety (EA) and utilize ACT and logotherapy techniques to help clients improve outcomes.
Differentiate between the neurobiology of fear, panic, situational and trait anxiety for accurate assessment, diagnosis, and treatment.
Implement brain-based strategies to help clients manage uncertainty, worry, panic and anxiety symptoms.
Utilize strategies such as mapping worry loops to curtail habitual thinking and negative self-cognitions.
Integrate top-down and bottom-up techniques to address panic.
Utilize neuroplasticity-enhancing techniques to calm the anxious mind.
Outline
Neurobiology of Fear, Anxiety, Panic & Worry
Fear, hormone responses, and brain circuits simplified
Quite the inflamed amygdala in 3 steps
Calm the nervous system in 90 seconds
Eradicate anxiety in 1 session
The antithesis to anxiety
Limitations of the research and potential risks
Effective Solutions to the 3 Biggest Obstacles to Anxiety Treatment
Critical differences between situation, trait, and pathological anxiety
Turn off your client's monkey mind and initiate change
How to curb clients' secondary gains in anxiety treatment
Exercises to re-route the circuits of anxiety to enhance neuroplasticity
The Rebirth of Existential Anxiety (EA):
ACT and Logotherapy Techniques to Help Clients Thrive in an Era of Global Unknowns
Tackle experiential avoidance and cognitive diffusion
Construct statement of life purpose and clarify values
Tools to convert EA into motivation
Re-orient to the present moment with anchors
How to utilize the attentional brain system
Case study: Marwa got COVID, EA revised her entire life!
The Explosion of Generalized Anxiety Disorder (GAD):
CBT Techniques to Address New Worry Types
Reversing client's bias for threats
Mapping worry loops to curtail habitual thinking
Shifting from efficient to effective thinking
How to objectively evaluate evidence for worry
New journal writing prompts to diffuse worry
Case study: Maria is a lawyer, 45-year-old and excessive worrier
The Implosion of Social Anxiety Disorder (SAD):
Attachment, Mindfulness, and CBT Interventions to Address Social Isolation
Ten ways to prime secure attachment
Unpack the internal self-talk that fuels anxiety
Disempower internal schema of others' expectations that fuels anxiety
How to diffuse client's anxiety away from self
Stop client's rumination after perceived rejection
Build social skills through role play
Case study: Dave 27 years old social worker who cannot write an email to an old friend
The Tsunami of Panic Disorders:
Exposure, CBT, and Re-Conditioning Strategies to Reduce the Vicious Panic Cycle
Help clients out of chronic 'survival' mode
Reinterpreting bodily sensations to soothe
How some medical conditions trigger panic attacks and what to do about it
Teach clients to unlearn panic triggers and learn safety triggers
In vivo exposure technique to confront internal and external panic triggers
Case study: Leena is a 21 year old student suffering from panic attacks
Target Audience
Social Workers
Psychologists
Counselors
Marriage and Family Therapists
Case Managers
Addiction Counselors
Therapists
Nurses
Psychiatrists
Physicians
Other Mental Health Professionals