Description
Being a trauma and addiction psychotherapist is very challenging work. We form deep, often life changing connections with people who are looking to us for help. We search for new ways to alleviate their suffering, while often developing our own vicarious trauma. How can we be most effective? What is the best way to understand trauma and its companions; dissociation, self-harm, and addiction? Are they a disease that needs curing? Or is there another way of understanding these embodied responses? Fortunately, recent neuroscience research is revealing something that many therapists recognized forty years ago. The answer to these questions lies in the wisdom of the body.
My Felt Sense Polyvagal Model (FSPM) shifts the current pathologising paradigm to an embodied strength-based approach. Over decades of experience I have created a treatment model that harnesses two innate healing processes in the body, neuroception (polyvagal theory) and interoception (felt sense). The FSPM incorporates the latest research in Stephen Porges Polyvagal theory with the powerful work of Eugene Gendlin's Felt Sense/Focusing psychotherapy. This enables us to appreciate trauma/addictive behaviors as adaptive responses in maladaptive environments. The model offers a powerful somatic treatment modality by teaching clinicians ways to track and shape these two embodied processes. Clients gradually reclaim connection with their bodies in a gentle and safe journey of integration.
CPD
---
CPD
This online program is worth 6 hours CPD.
---
---
Speaker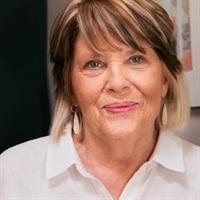 ---
Jan Winhall, MSW, FOT, is an author, teacher and seasoned trauma and addiction psychotherapist. She is an educational partner and course developer with the Polyvagal Institute where she teaches a certification course based on her book Treating Trauma and Addiction with the Felt Sense Polyvagal Model, Routledge 2021. She is an adjunct lecturer at the University of Toronto and a Certifying Co-Ordinator with the International Focusing Institute. Jan is co-director of the Borden Street Clinic where she supervises graduate students. She enjoys teaching all over the world. You can reach her at janwinhall.com
Speaker Disclosures:
Financial: Jan Winhall maintains a private practice and has employment relationships with the University of Toronto, Athabasca University, Smith College, and Yorkville University. She receives royalties as a published author. Jan Winhall receives a speaking honorarium from PESI, Inc. She has no relevant financial relationships with ineligible organizations.
Non-financial: Jan Winhall has no relevant non-financial relationships.
---
Objectives
Describe five concepts in polyvagal theory as they apply to trauma informed embodied psychotherapy
Describe the neurophysiological states of the Felt Sense Polyvagal Model for treating trauma and addiction
Explain trauma and addiction through the lens of Polyvagal theory.
Name the four avenues into Gendlin's concept of the felt sense and describe how to introduce them into psychotherapy
Explain the Four Circle Harm Reduction Practice and how to apply it with clients.
Describe and apply the Embodied Assessment and Treatment tool, explaining how it differs from the traditional bio-psycho-social assessment.
Outline
Introduction to the development and application of the 3 versions of the FSPM over 40 years
Teaching the basics of the Autonomic Nervous System and how to use the Graphic model to teach clients how to recognize and rewire the Autonomic Nervous System
Introduction to the six steps of Focusing and how to introduce and apply the embodied process in clinical settings
Introduction of the use the Body Cards as a tool for helping clients become more embodied, and to resource grounded states in the ANS
Practice: The Felt Sense Polyvagal Grounding Practice, Creating a Safe Nest. Participants will be guided through this practice
In depth examination of the second version of the FSPM: Attachment/Trauma/ Interpersonal Neurobiology
Exploration of attachment styles and trauma research, examination of how systems of oppression impact healing.
Practice: Early Attachment Felt Sense: exploring early wounding and how it relates to attachment styles and ANS states. Participants learn the embodied practice in order to teach it to clients.
Description of how to work with each ANS state using Focusing Oriented Strategies the role of Global trauma in the development of addiction
Description of the Four Circle Harm Reduction Model and how to apply it in therapy to help clients heal from self-harm and addiction
In depth examination of the third version of the FSPM/Polyvagal Theory
Five Lessons in Polyvagal Theory: Safety First, Interoception, Neuroception, Co-regulation, Social engagement, and how to apply these lessons with clients so clinicians understand how to translate the theory into the psychotherapy. Case studies will be included to illustrate.
The Intervening Variable: what is it and how it impacts our clients capacity to heal
Practice: Felt Sense of Safety/Neuroception
Participants will explore the practice of focusing, finding the felt sense of neuroception in the body. The use of Body cards will be demonstrated
Presentation of the Embodied Assessment and Treatment Tool (EATT)
Participants will learn how to complete a EATT assessment so they can apply the FSPM in ongoing treatment.
Description of each of the nine components of the EATT.
Demo with a FSPM trainer in applying the EATT with a client.
Each day will include didactic presentation, case examples, somatic practices, and demos.
Target Audience
Counselors
Social Workers
Psychologists
Psychiatrists
Marriage & Family Therapists
Addiction Counselors
Physicians
Nurses
Occupational Therapists
Other mental health professionals
Reviews
Overall:
4.6
Total Reviews: 14