Description
Psychotherapy enables individuals to identify patterns of thought, feeling, and behavior that may be restricting them from living a full and rewarding life. Some of these aspects of a person's presenting profile may be due to experiences from attachment relationships while others may be a function of inborn neural propensities called temperament.

Join Daniel J. Siegel M.D., UCLA brain scientist, psychotherapist, world renowned expert and best-selling author, as he dives deeply into the study of how experiences interact with temperament in the unfolding human personality throughout the lifespan. You will focus on how to disentangle these important but distinct aspects of human development to optimize therapeutic outcome.
CPD
---
CPD
This online program is worth 6.0 hours CPD.
---
---
Speaker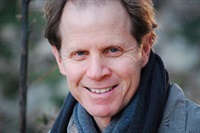 Neuropsychiatrist
Mindsight Institute
---
Daniel J. Siegel, MD, is a graduate of Harvard Medical School and completed his postgraduate medical education at UCLA with training in pediatrics and child, adolescent, and adult psychiatry. He is currently a clinical professor of psychiatry at the UCLA School of Medicine, founding co-director of UCLA's Mindful Awareness Research Center, founding co-investigator at the UCLA Center for Culture, Brain and Development, and executive director of the Mindsight Institute, an educational center devoted to promoting insight, compassion, and empathy in individuals, families, institutions, and communities.

Dr. Siegel's psychotherapy practice spans thirty years, and he has published extensively for the professional audience. He serves as the Founding Editor for the Norton Professional Series on Interpersonal Neurobiology which includes over 70 textbooks. Dr. Siegel's books include his five New York Times bestsellers: Aware: The Science and Practice of Presence; Brainstorm: The Power and Purpose of the Teenage Brain, Mind: A Journey to the Heart of Being Human, and two books with Tina Payne Bryson, Ph.D.: The Whole-Brain Child and No-Drama Discipline. His other books include: The Power of Showing Up also with Tina Payne Bryson, Ph.D., The Developing Mind, The Pocket Guide to Interpersonal Neurobiology, Mindsight, The Mindful Brain, The Mindful Therapist, Parenting from the Inside Out (with Mary Hartzell, M.Ed.), and The Yes Brain (also with Tina Payne Bryson, Ph.D). He has been invited to lecture for the King of Thailand, Pope John Paul II, His Holiness the Dalai Lama, Google University, and TEDx.

Speaker Disclosures:
Financial: Dr. Daniel Siegel is the clinical professor at the UCLA School of Medicine, the medical director of Lifespan Learning Institute, the executive director of Center for Human Development and Mindsight Institute, and the founding editor of Norton Series on Interpersonal Neurobiology. He receives royalties as a published author. Dr. Daniel Siegel receives a speaking honorarium, recording royalties, and book royalties from PESI, Inc. He has no relevant financial relationships with ineligible organizations.
Non-financial: Dr. Daniel Siegel has no relevant non-financial relationships.
---
Objectives
Outline ways in which childhood temperament may persist as adult personality.
Identify the ways in which attachment influences the development of emotion regulation and the capacity for intimacy in adulthood.
Discuss how psychotherapy can loosen the grip of temperament and heal the lingering impact of traumatic experiences.
Identify the spectrum of personality traits and how these fit into the notion of "categories" of attachment.
Explain the ways in which inborn neural propensities interact with experience to shape personality.
Recognize the importance of genetics and temperament in human development.
Outline
Serenity, Courage and Wisdom in the Psychotherapeutic Process
Seeing the range of traits of an individual
Discerning what is experientially formed adaptations and inborn neural propensities
Dancing with complexity
The Importance of Genetics and Temperament in Human Development
Schools of thought regarding temperament
What does temperament have to do with personality?
Where do childhood temperament variables go?
How Attachment Experiences Shape Development
The science of attachment
Patterns of adaptation
Longitudinal findings
Neural Development, Relationship Patterns, and the Unfolding of Pathways of Mental Life
One possible view of fitting temperament with attachment
The PDP model: Patterns of Developmental Pathways of personality
Clinical implications of the PDP model
Clinical Assessment of Adult Personality
Applying the PDP view in day-to-day clinical practice—assessment
The range of PDP distributions and its relationship to clinical treatment planning
Learning to be at ease with PDP proclivities
The Chaos and Rigidity of Impaired Integration
How attachment insecurity increases neural proclivities
The propensity toward rigidity and chaos
Planning a therapeutic strategy with PDP in mind
Moving Toward Change: Integration and Coming to Feel at Home in One's Own Skin
Enjoying PDP proclivities rather than being imprisoned by them
Relationships and PDP variables
Weaving the power of temperament frameworks with the adaptation of attachment within psychotherapy
Healing and Acceptance in Adult Personality
The Plane of Possibility and the Wheel of Awareness
Moving toward health in the face of restricted adaptations
Pleasure in personality and the emergence of acceptance and harmony
Target Audience
Counselors, Social Workers, Psychologists, Psychotherapists, Therapists, Marriage and Family Therapists, Case Managers, Nurses, Occupational Therapists & Occupational Therapist Assistants, Other Mental Health Professionals