Dialectical Behavior Therapy (DBT): Intensive 8-Week CPD Certificate Course
Featuring Lane Pederson, PsyD, LP, DBTC
Internationally Recognized DBT Expert, Speaker, Author and Founder of the
Dialectical Behavior Therapy National Certification and Accreditation Association
Exactly What You Need to Apply DBT in Your Practice
I know what it's like working with intense clients who have really severe and chronic problems, including personality disorders, suicidal thoughts, impulse control, addictions and more.
There's nothing more rewarding than working with a client whom other therapists have given up on, and seeing that client have a better life.
That's why you became a therapist, to improve the lives of even your toughest clients.
Imagine having a fresh approach filled with empirically validated tools that can be applied in a flexible and fluid way to help your clients find relief from suffering and overcome their challenges.

This online Intensive Certificate Course will give you the skills and tools you need to see even your most challenging clients thrive.
Dialectical Behavior Therapy (DBT) is one of the fastest growing approaches — because it works! It harnesses the power of CBT and mindfulness in a strategic way that gets results.
And in this intensive online training, through expert instructive commentary and in-session demonstration, you'll learn to effectively utilize DBT in your practice and transform your patient outcomes.
Imagine the relief your clients will experience with this effective, break-through treatment.
Imagine the satisfaction you will feel knowing that your clients' transformation stems from effective DBT training, skill development, and practice.
Imagine the confidence you will have when treating even your most challenging clients.
It's time to begin the journey. . . and this intensive training is your first step.
Dialectical Behavior Therapy (DBT):
8-Week Intensive Certificate Course
Valued at £727.24
Today Only £727.24 — An Amazing Value!


Earn up to 31 CE Hours — included in the course tuition!

Plus, this 8-week intensive training counts towards the educational requirements when applying for Certification in Dialectical Behavior Therapy through Evergreen Certification Institute (EVGCI).
Learn More About Certification & EVGCI.
Lane will guide you step by step through eight weekly modules, allowing you to progressively build your DBT strategy:

Developing the Foundation
What is Dialectical Behavior Therapy and what are the essential functions in therapy? Module 1 teaches DBT's Biosocial Theory and how it guides DBT treatment along with:
The foundations of DBT, dialectics, core assumptions and philosophies
Evidence-based practice, therapeutic factors, and the research that empowers therapists to customize DBT to their clients and settings
How DBT speaks to the therapeutic factors that most influence outcomes
DBT Treatment Framework & Structure
Module 2 focuses on the adaptation of the DBT framework to your client population. You'll also examine the significant importance of treatment structure along with:
How to effectively structure therapy sessions for both individual and groups
The use of treatment stages and the treatment hierarchy
How to systematically prioritize life-threatening, self-harming, and treatment interfering behaviors
Skills Training
Teaching clients new skills is the heart of behavior change, and DBT Skills training is made up of four modules. Module 3 outlines:
Strategies to be an effective skills trainer
Methods for introducing and reinforcing skill use
How to teach skills from the core Mindfulness module
More Skills Training
Building on the last module, module 4 details skills from the remaining three DBT modules including:
Distress tolerance skills
Emotion regulation skills
Interpersonal skills
The Diary Card, Behavioral Analysis, and DBT Therapy
Master the essential DBT tools and interventions that are key to targeted and effective treatment planning. In module 5 you'll learn:
How to use the diary card to monitor symptoms, urges, and skill use to set therapy agendas
Mastery of behavioral chain analysis to understand behaviors and problem solve
Commitment and orienting strategies
Key interventions that comprise DBT including validation
Behavioral Change and Therapy Techniques
Delve into the behavioral interventions and methods that are most effective in changing behaviors. Module 6 covers:
Developing and managing behavioral contingencies
Cognitive interventions from a DBT perspective
How to balance reciprocal and irreverent communication styles
Keys to providing telephone skills coaching to clients
Consultation & Managing Challenging Behaviors
Learn about the importance of consultation in the DBT process to enhance your practice. This module also covers guidelines for a DBT therapist in managing challenging clinical situations and behaviors. This module covers:
How to develop an effective consultative process
Guiding principles and qualities of effective treatment teams
Problem-solving strategies for challenging behaviors
Safety & DBT In-Session Demo
Module 8 covers safety and strategies to manage self-injury, suicidal urges and behaviors. You'll then pull everything together and see DBT in action during a life-changing DBT in-session video. You will learn about:
Essential assessment and intervention skills for suicidal and self-harm presentations
Protocols for when and how to hospitalize clients
The keys to helping clients develop comprehensive safety plans that work
Here's how this 8-Week Intensive Certificate Course works:

Lane Pederson, PsyD, LP, DBTC, combines his knowledge and experience to guide you step-by-step through 8 weekly modules of in-depth DBT training, all designed to help you effectively apply Dialectical Behavior Therapy with your specific client population in a flexible and fluid way. Watch your email for an order confirmation with the account access link to get started on week 1 materials instantly. Click here for course objectives and outline.
Access all course videos and materials online forever, or download the videos and materials to your personal library.
You'll have the opportunity to instantly collaborate with other professionals on the course materials through interactive message boards as you begin to develop your own DBT strategy. You'll be part of a community of hundreds of practitioners all focused on these DBT materials, providing valuable opportunities to share insight and experiences, and to build your professional network.
Become a Certified Dialectical Behavior Therapy Professional! You'll end this course with a certificate of completion of intensive Dialectical Behavior Therapy training, which counts towards the educational requirements when applying for Certification in Dialectical Behavior Therapy through Evergreen Certification Institute (EVGCI). Please visit EVGCI's website for more information about the certification process.


Lane Pederson, PsyD, LP, DBTC, an internationally known expert and speaker on Dialectical Behavior Therapy, has trained over 8,000 professionals around the world on the approach. Dr. Pederson owns one of the largest DBT-specialized practices in the United States and has overseen the treatment of thousands of clients.

Pederson founded the Dialectical Behavior Therapy National Certification and Accreditation Association (DBTNCAA), the first active organization to certify Dialectical Behavior Therapy providers and accredit Dialectical Behavior Therapy programs.
He's the author of the best-selling The Expanded Dialectical Behavior Therapy Skills Training Manual as well as DBT Skills in Integrated Dual Disorder Treatment Settings and the new Dialectical Behavior Therapy: A Contemporary Guide for Practitioners.
Pederson is an outspoken advocate of evidence-based practice and "doing what works" with clients across diverse settings and levels of care. Knowledgeable, humorous, and sometimes irreverent, he is highly rated by audiences for making treatment concepts accessible to therapists.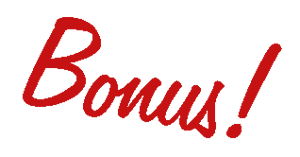 Plus, when you enroll today, you'll also get these
Bonuses Valued at Over $400!

FREE - PDF copy of Lane's best-selling workbook: The Expanded Dialectical Behavior Therapy Skills Training Manual, 2nd Edition: DBT for Self-Help and Individual & Group Treatment Settings. This 278 page second edition workbook is the most comprehensive and readable DBT manual available with more skills than any other DBT book on the market!
FREE Full-day Seminar Video with 6+ CE hours: Dialectical Behavior Therapy Skills Training for Children and Adolescents: Rescuing the Dysregulated Child with expert Jean Eich, PsyD, LP. You'll discover how powerful Dialectical Behavior Therapy (DBT) is for treating challenging child and adolescent disorders including ADHD, ODD, eating disorders, attachment disorder, anxiety, depression, substance abuse and more.
FREE - PDF copy of Jean Eich's DBT workbook for adolescents: Dialectical Behavior Therapy Skills Training with Adolescents: A Practical Workbook for Therapists, Teens & Parents. This 240 page workbook will become your go-to resource for helping to solve your toughest challenges when working with troubled teens!
FREE - Over 30 Worksheets and Handouts: Lane has compiled a packet of effective and practical worksheets and handouts that you can instantly start using in with your clients. This packet includes the Commitment Agreement Form, Phone Coaching Worksheet, Safety Contracts and Plans, Distress Tolerance Worksheet, and dozens more.
Dialectical Behavior Therapy (DBT):
8-Week Intensive Certificate Course
Valued at £727.24
Today Only £727.24 — An Amazing Value!


Earn up to 31 CE Hours — included in the course tuition!

Plus, this 8-week intensive training counts towards the educational requirements when applying for Certification in Dialectical Behavior Therapy through Evergreen Certification Institute (EVGCI). Learn More About Certification & EVGCI
Here's what others have to say
about Lane Pederson's Dialectical Behavior Therapy trainings:
After 40 years of doing therapy, I've moved into the possibility of operating from a conscious competence level of practice informed by flexible, generously shared, mutually reinforcing models. Spending a day last week with Lane at the 2015 Psychotherapy Networker Symposium was a gift. His knowledge, skill, integrity, humility, and generosity are so real and available, I want to learn all I can. My body may be older than Lane's, but I still want to be like him when I grow up. I look forward to giving my best, and receiving all I am able to from you.
- Psychotherapy Networker Symposium Attendee
Evidence Based! Approachable and accessible. Lane is extremely knowledgeable. I would highly recommend Lane and this training to others.
- Laurel (Denver, CO)
Excellent! Combined content with humor which kept the group involved. I really enjoyed Lane's "do what works" approach.
- Adam (Swartz Creek, MI)
Lane is a very well-spoken and informed presenter with a tremendous amount of expertise to share.
- Marianne (Huntington Station, NY)
I love the flexible approach. I have been in seminars for 40+ years and it is rare for me to stay with it for four days, but Lane did it!
- Walter (Bloomington, IN)
I learned a lot & the information was helpful as we went over the DBT stages, application of skills, nature and importance of the structure of this therapy, as well as Lane's expertise & evidence-based support of therapy. Watching Lane conduct DBT sessions was very helpful too.
- Counselor (Denver, CO)
I appreciate that Lane doesn't try to convince me that his style of therapy is the only good therapy. Hands down the most helpful seminar I have attended to this point!
- Rebecca (McCook, NE)

100% satisfaction guarantee
Register for this comprehensive training course without risk. If you're not completely satisfied, give us a call at 1-800-844-8260. We're that confident that you'll find this learning experience to be all that's promised and more than you expected.