Discover Somatic Experiencing: a life-changing approach to healing that unlocks the change within the client.
When clients have experienced traumatic events, no matter how long ago, they often carry the fragmented remnants—and the accompanying feelings of helplessness, fear, pain, and anxiety—deep in their bodies, beyond the reach of most talk therapy. For many therapists, helping these clients change complex, deeply entrenched responses can be frustrating work—especially after their best clinical efforts fail to bring about the healing these clients so desperately need.

Fortunately, trauma treatment innovator Peter Levine, after 50 years of research and clinical work, shares that the key to helping your client heal is not changing them, but working with their bodies to reveal the change within. That's why he developed Somatic Experiencing (SE), an approach that taps into the power of psychological and physical cues to serve as a client's unique guide to effective, long-lasting healing.

Now, in this all-new Master Class, see Somatic Experiencing in action through powerful in-session videos and in-depth, therapist-to-therapist, conversations. You'll get an inside understanding of the transformative SE approach by watching Levine demonstrate the essential techniques with three actual clients dealing with deep-rooted trauma, attachment wounds, shame, and chronic pain. Then join Networker editor Rich Simon as he sits down with Levine to take a deep dive into the nuts-and-bolts of each session, with thought-provoking questions that get to the heart of the SE techniques so you can learn to implement them into your own work.

Don't miss this opportunity to experience Somatic Experiencing's ability to dramatically improve outcomes—even with the most challenging cases.
What's Included:
Combine Bottom-Up and Top-Down Approaches for Better Outcomes
Dramatic clinical demonstrations with in-depth analysis by Peter Levine and fellow psychotherapist Rich Simon, make this all-new Master Class an essential learning experience for skilled therapists eager to bring a new dimension of healing to their current therapeutic approach. These sessions showcase the clinical mastery of Levine and demonstrate SE's singular approach to working with trauma, attachment injuries, chronic pain, and sexual abuse.
Through this engaging course, you'll learn:
A step-by-step process for helping clients safely release the traumatic stress that interferes with their ability to engage in therapy
Simple interventions based on movement, images, breathing and vocalizations for creating new experiences in the body that displace negative emotions such as shame, powerlessness, and low self-esteem
How to read the body's clues to a client's underlying emotional state
Strategies for helping clients access and release suppressed emotion in controlled and empowering ways
Proven exercises that help clients connect with their bodies and gain confidence from the physical experiences of power, mastery and independent agency
Tools for working with clients who can't access memories of a traumatic event or who shut down when it comes to talking about intense emotion
Levine will guide you through these four modules to fully prepare you to incorporate the SE approach in your practice.

Introduction to Somatic Experiencing (SE)
Join Peter Levine in this introductory session for a comprehensive breakdown of how SE can help clients release traumatic stress, overcome negative emotions such as shame and anxiety, and allow their nervous systems to find balance so they're more receptive to therapeutic intervention. In preparation for the powerful clinical demos in the upcoming modules, Levine breaks down the SE model, step-by-step, to help you discover how its "bottom-up first" approach can be the key to lasting healing for your clients.

Addressing The Emotional Roots of Physical Pain
In this session, meet TJ, a man who's been suffering from intractable chronic pain for seven years. Watch as Levine quickly picks up on physical cues in TJ's body, including rigidity in his spine, change of skin color, and quickening of the pulse as cues to what's encumbering him. Relying on the "unspoken language" of the client's body, Levine guides him through an imaging exercise that leads to the release of traumatic stress and an emotional breakthrough. The work continues in well-modulated steps that result in significant reduction of pain for TJ—despite there being little discussion about the pain itself and no pain-specific interventions or physical manipulation applied during the session.

A Somatic Approach to Healing Abandonment Issues and Attachment Wounds
The client in this session, Navid, has come to Levine for help with issues of self-sabotage in his work and personal life. Levine immediately tunes into Navid's physical demeanor—his rigid shoulders, collapsed middle and compressed spine—for indications of suppressed emotion and shame. He develops the hypothesis that Navid's trauma is rooted in attachment wounds and separation panic, and with that awareness, he guides Navid through healing exercises that help to channel anger in a healthy way, relieve stress, and bring about new experiences of lightness and aliveness by reconnecting him with the wounded child inside. This session is filled with simple techniques and moving demonstrations of SE's power to not only help heal trauma, but also repair attachment injuries and move through developmental plateaus.

Bottom-Up Healing for Childhood Sexual Abuse
In this session, you'll meet Jenny, a client with a history of traumas that includes suffering from long-term sexual abuse by an older brother. Levine's work with Jenny is orderly and focused on her being in control, to help counter her feelings of helplessness, a result of the abuse. After a series of specific SE interventions, Jenny develops a new physical demeanor that neutralises her initial shame. With Levine's guidance, she explores her ability to claim and maintain her personal boundaries, and then in a very powerful moment in the session, he helps her close the cycle of early trauma with guided imagery.
Note: This online course covers foundational Somatic Experiencing (SE) skills. Achieving professional proficiency in SE requires practice and additional training that's available in programmes such as the Somatic Experiencing Practitioner Certificate Programme.
Limited Time Offer!

Get these FREE Bonuses to further enhance your couples therapy results when you register today (£90 Value):

Exclusive Q&A Call Recording With Peter Levine
In this Q&A recording, Levine answers specific questions about incorporating the Somatic Experiencing approach into your clinical practice.

CPD Video: Healing From the Bottom Up: Resource States in Trauma Work featuring Peter Levine
Discover how to help clients access safety and positive resource states instead of repeatedly experiencing threats that no longer exist.

CPD Video: Healing from the Bottom Up - How to Help Clients Access Resource States with Peter Levine
In this session, Levine focuses on specific tools for reading clients' psychological and physical cues and using their natural instincts to heal and rebalance their physiology.

Two Additional Free Videos
• Somatic Experiencing for Healing the Wounds of War: Discover SE's ability to help an Iraq war veteran suffering from PTSD
• Experience Peter Levine's Networker Symposium keynote on how to integrate a bottom-up somatic approach with top-down behavioural processing for a holistic therapeutic strategy.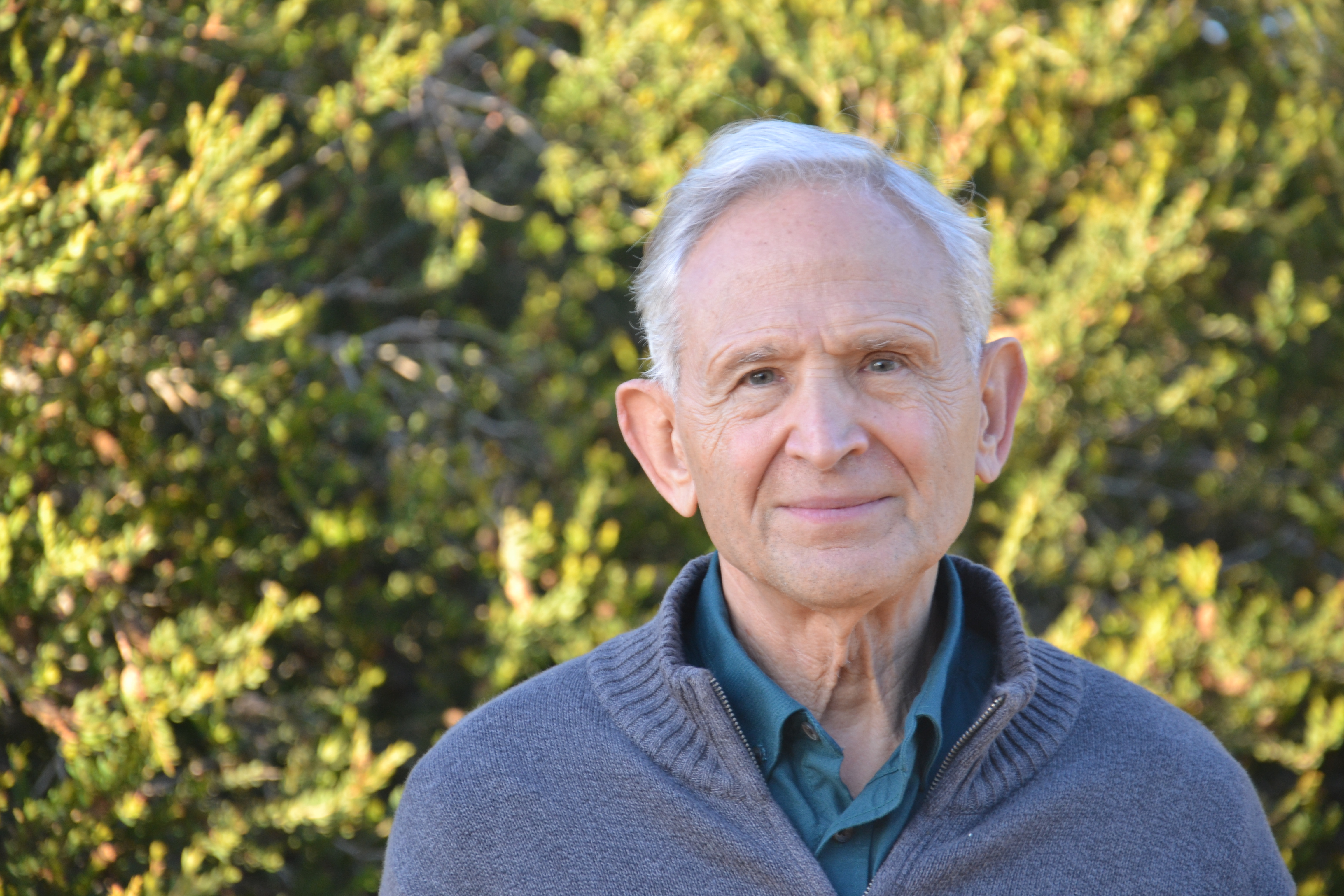 Peter A. Levine, PhD, holds doctorates in both medical biophysics and psychology. The developer of Somatic Experiencing®, a body-awareness approach to healing trauma, and founder of the Somatic Experiencing Trauma Institute, which conducts trainings in this work throughout the world and in various indigenous cultures, with 26 faculty members and over five thousand students. Dr. Levine was a stress consultant for NASA on the development of the space shuttle project and was a member of the Institute of World Affairs Task Force of Psychologists for Social Responsibility in developing responses to large-scale disasters and ethno-political warfare. Levine's international best seller, Waking the Tiger: Healing Trauma, has been translated into 22 languages. His recent interests include the prevention of trauma in children, and he has co-written two books, with Maggie Kline, in this area: Trauma Through a Child's Eyes and Trauma-Proofing Your Kids. His most recent book: In an Unspoken Voice: How the Body Releases Trauma and Restores Goodness, was recently released to rave reviews. Levine's original contribution to the field of Body-Psychotherapy was honored in 2010 when he received the Life Time Achievement award from the United States Association for Body Psychotherapy (USABP).

Here's what therapy experts are saying about Peter Levine and Somatic Experiencing
"Peter Levine has captured the essence of trauma as residing in the 'unspoken voice' of our bodies...he provides a marvelous and original perspective on how trauma results in injuries that can be transformed and healed by attention to the natural healing powers that reside deep within every human being." "
–Bessel van der Kolk, MD, New York Times bestselling author and world-renowned trauma expert
"Peter Levine is in the forefront of trauma healing, as theorist, practitioner, and teacher. All of us in the therapeutic community—physicians, psychologists, therapists, aspiring healers, interested laypeople—are ever so much richer for this summation of what he himself has learned."
–Gabor Maté, MD, author of In The Realm of Hungry Ghosts: Close Encounters with Addiction
"Peter Levine's work is visionary common sense, pure and simple."
–Laura Huxley, lifetime partner and collaborator of Aldous Huxley

"Memory has many layers, and Peter Levine has contributed his own unique and powerful way of thinking about how we can understand these systems and optimise their unfolding after trauma. "
–Daniel Siegel, MD, New York Times bestselling author and Executive Director of the Mindsight Institute

"Peter Levine changed the world of trauma treatment: Somatic Experiencing is no longer alternative fringe practice but became a major player in the world of the mainstream psychotherapies."
–Diana Fosha, PhD, director of The AEDP Institute
100% Satisfaction Guarantee
Register for this intensive training course without risk. If you're not completely satisfied, give us a call at 01235847393 or email us at info@pesi.co.uk. We're that confident that you'll find this learning experience to be all that's promised and more than you expected.

Learning that Fits YOUR Schedule:

Access 4 modules of in-depth training, plus 4 additional free bonuses, all designed to help you effectively integrate the latest insight from Peter Levine's Somatic Experiencing approach to help you improve your client outcomes.
Click here for course objectives and outline

Review all the course materials at your own pace and at your convenience! Watch your email for the order confirmation and link to get immediate access to all course videos and materials online. Access all course videos and materials online forever. Plus, use the PESI Mobile™ app to access the course content on-the-go, wherever and whenever you want on your mobile devices.

You'll have the opportunity to instantly collaborate with other professionals on the course materials through interactive message boards. You'll be part of a community of hundreds of practitioners all focused on these materials, providing valuable opportunities to share insight and experiences, and to build your professional network.

Complete your online CPD tests and earn 5.25 CPD Hours (+2.75 bonus CPD Hours)!