This cutting-edge conference, run in partnership with Place2Be, will provide the latest insights and most effective methods for working with children, young people and all those involved in mental health.

Join Dr. Dan Siegel, one of the world's foremost neuroscientists, New York Times best-selling authors and experts on child and adolescent mental health as well as many other leading experts on the latest and most effective methods to assess and work with the developing mind.

This is your exclusive opportunity to learn directly from Dr. Siegel, Professor Peter Fonagy, Professor Tamsin Ford, Dr. Mary Welford, Geoff Thompson and many more in an inspiring learning environment where you'll experience the latest, most effective and researched methods that are proven to help young people. Combining insights from the field of neuroscience, attachment, trauma and mindfulness, along with didactic and experiential learning methods, this conference will equip you in developing new tools and thinking around child and adolescent mental health. Book today and immerse yourself in this fantastic educational experience at the QE11 Centre, central London on the 8th February 2019.

This is the perfect live event to deepen your learning and understanding and come away feeling rejuvenated and renewed to better help young people and the communities that you work in. The price of registration includes your conference pack as well as 3 sets of teas and coffees. Food and other refreshments will be available on a cash catering basis.

Don't miss this opportunity to join Dr. Dan Siegel and an exclusive group of your peers to transform your practice and your young clients' lives!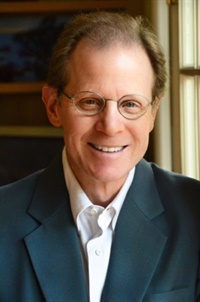 Daniel J. Siegel, M.D. is a graduate of Harvard Medical School and completed his postgraduate medical education at UCLA with training in pediatrics and child, adolescent, and adult psychiatry. He is currently a clinical professor of psychiatry at the UCLA School of Medicine, founding co-director of UCLA's Mindful Awareness Research Center, founding co-investigator at the UCLA Center for Culture, Brain and Development, and executive director of the Mindsight Institute, an educational center devoted to promoting insight, compassion, and empathy in individuals, families, institutions, and communities.

Dr. Siegel's psychotherapy practice spans thirty years, and he has published extensively for the professional audience. He serves as the Founding Editor for the Norton Professional Series on Interpersonal Neurobiology which includes over 50 textbooks. Dr. Siegel's books include his four New York Times bestsellers: Mind: A Journey to the Heart of Being Human, Brainstorm: The Power and Purpose of the Teenage Brain, and two books with Tina Payne Bryson, Ph.D: The Whole-Brain Child and No-Drama Discipline. His other books include: The Developing Mind (2nd Ed.), The Pocket Guide to Interpersonal Neurobiology, Mindsight, The Mindful Brain, The Mindful Therapist, Parenting from the Inside Out (with Mary Hartzell, M.Ed.), The Yes Brain (also with Tina Payne Bryson, Ph.D), and his upcoming book Aware (2018). He has been invited to lecture for the King of Thailand, Pope John Paul II, His Holiness the Dalai Lama, Google University, and TEDx. For more information about his educational programs and resources, please visit: www.DrDanSiegel.com and www.mindsightinstitute.com.

Tamsin Ford is Professor of Child and Adolescent Psychiatry at UEMS. She completed her clinical training at the Bethlem and Maudsley Hospitals and her PhD at the Institute of Psychiatry, King's College London supported by a Wellcome Clinical Fellowship. She moved her MRC Clinician Scientist Award to Exeter in 2007. The group of researchers that she leads studies the effectiveness of services and interventions to support the mental health and wellbeing of children and young people, with an increasing focus on schools.

In addition, Tamsin is the lead for the medical school in relation to integrated clinical academic training for junior doctors and medical students; she is also an honorary consultant child and adolescent psychiatrist at Devon Partnership Trust. She is a Fellow of the Royal College of Psychiatrists, the Chair of the Child and Adolescent Psychiatry Surveillance Service, and a founder member of the Child Outcome Research Consortium (CORC) and on the Board of the Association of Child and Adolescent Mental Health (ACAMH).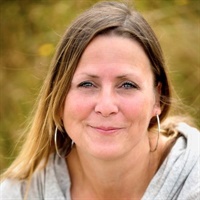 Dr Mary Welford is a Consultant Clinical Psychologist working in the South West of England and Chair of the Compassionate Mind Foundation. Mary is particularly interested in the application of Compassion Focused Therapy (CFT) across the spectrum of human experiences, from anxiety and depression to psychosis and personality difficulties. In addition to her private practice work, Mary has developed a Compassion in Schools program and trains a range of individuals in Compassion Focused Therapy both in the UK and overseas. Mary is the author of "The Compassionate Mind Approach to Building Your Self Confidence" and "Compassion Focused Therapy for Dummies"..

Professor Peter Fonagy OBE is Head of the Division of Psychology and Language Sciences at UCL; Chief Executive of the Anna Freud National Centre for Children and Families, London; Consultant to the Child and Family Programme at the Menninger Department of Psychiatry and Behavioural Sciences at Baylor College of Medicine; and holds visiting professorships at Yale and Harvard Medical Schools. He has occupied a number of key national leadership positions including Chair of the Outcomes Measurement Reference Group at the Department of Health, Chair of two NICE Guideline Development Groups, Chair of the Strategy Group for National Occupational Standards for Psychological Therapies and co-chaired the Department of Health's Expert Reference Group on Vulnerable Children. His clinical interests centre on issues of early attachment relationships, social cognition, borderline personality disorder and violence. He has published over 500 scientific papers, 260 chapters and has authored or co-authored 19 books. He is a Fellow of the British Academy, the Academy of Medical Sciences, the Academy of Social Sciences and the American Association for Psychological Science, and was elected to Honorary Fellowship by the American College of Psychiatrists. He has received Lifetime Achievement Awards from several national and international professional associations including the British Psychological Society, the International Society for the Study of Personality Disorder, the British and Irish Group for the Study of Personality Disorder, the World Association for Infant Mental Health and was in 2015 the first UK recipient of the Wiley Prize of the British Academy for Outstanding Achievements in Psychology by an international scholar.

Geoff Thompson MBE a former world champion athlete and one of the country's most respected sports administrators and youth activists, succeeds Mark Stephens CBE, who is stepping down after eight years at the helm. Raised in Hackney, Mr Thompson has unique connections to east London and is a lifelong advocate of the role that education, sport and culture play in improving the lives of young people. During a distinguished sporting career, he was the world heavyweight karate champion and world team karate champion between 1982 and 1986 and won more than 50 national and international titles. Following his retirement from competitive sport, he established himself as an influential sports politician and administrator, taking on numerous public and private sector appointments with the aim of promoting equality, diversity and inclusion at all levels of society. He is the Founder and Executive Chair of the Youth Charter, a UK-based international charity and United Nations Non-Governmental Organisation that uses the ethics of sport and artistic excellence to tackle the problems of educational non-attainment, health inequality, anti-social behaviour and crime in some of the UK's most troubled communities. His public and private sector appointments include chairing Sport England's Advisory Group on Racial Equality in Sport and serving as a member of its grant assessment panel. Among other appointments, he has been a director of the Sports Council Trust Company, a board member of the New Opportunities fund, an honorary fellow of the former Institute of Leisure, Amenities and Mangement, fellow of the Royal Society of Arts and independent assessor for the Office of the Commissioner for Public Appointments. In 1995, Mr Thompson was appointed an MBE for his services to sport and last year he was included in the Top 100 BAME (Black and Minority Ethnic) Leaders in Business list, in association with the Sunday Times.

Event Schedule:
Objectives
Hear the latest scientific research on the developing mind, with a special emphasis on neuroplasticity, attachment and neuroscience
Further understand what neuroscience tells us about how we can support children and young people
Discover how to translate cutting-edge advances in brain research into practical methods to reduce child and adolescent reactivity, transform deeply disturbing emotions and enhance current practices
Deepen your understanding of how the modern world impacts young minds and learn strategies for fostering growth
Discover how to move children and adolescents from reactivity to resilience
Discover the essence of the adolescent mind and how science dispels popular myths
Understand how compassion reduces suffering an enhances regulation in children, families and young people
Cancellation Policy:
Booking terms and conditions for live events:
In the event you are unable to attend a workshop, conference or retreat please send a cancellation email to
info@pesi.co.uk
.
If you contact us before the event date, you may exchange your booking for the event recording (if available), a booking to attend another event, or a refund less a £50 cancellation fee. If you contact us the day of the event or after, you can receive the event recording or a gift certificate.
Occasionally, changes are made due to speaker availability, participant demand or unforeseen circumstances. While PESI UK will do everything possible to ensure participant satisfaction, PESI UK's liability is limited to the event fee only.