Discover how to offer your clients deep and permanent healing with the life-transforming Internal Family Systems (IFS) therapy model.

Developed over 30 years of clinical work, the scientifically informed IFS approach is filled with simple but powerful tools to successfully treat many mental health issues by working with the various "parts" that clients find within themselves. IFS provides a masterful framework to help clients listen to and appreciate the value of each part — and then effectively works with each of them to achieve dramatic results.

Now is your chance to join IFS creator Richard Schwartz, PhD, and IFS organization chairman Frank Anderson, MD, to learn, step by step, the revolutionary & transformative therapy model that offers breakthrough healing of trauma, anxiety, depression, substance abuse, eating disorders and more — from the very first session.

In this new intensive training course, you'll discover the power of IFS by seeing it in action through real-life in-session videos, as well as easy-to-follow, experiential training sessions.

And as free bonuses when you register today, you'll also get access to special bonus videos and resource clips to help you start using IFS immediately in your practice — plus access to an exclusive Q&A recording featuring Dick Schwartz and Frank Anderson.

Don't miss this opportunity to dive deep into the approach that world-renowned trauma expert Bessel van der Kolk says, "changed the way therapy is practiced."
Internal Family Systems (IFS)
for Trauma, Anxiety, Depression, Addiction & More

An Intensive Online Course
with Dr. Richard Schwartz & Dr. Frank Anderson
Valued at £454.48
Today Only £159.98 (VAT Inclusive)



EARN UP TO 15 CPD HOURS - Included in the price
Special Enrolment Period Ends Soon!
Internal Family Systems (IFS)
has been hailed by

Dr. Bessel A. van der Kolk

, the world's leading expert in trauma, as "the treatment method that all clinicians should know to treat clients effectively."
You've likely heard your clients explain their feelings of conflicting emotions — "a part of me wants to…and then there's a part of me that doesn't…" as they grapple with their internal self, desires, and behaviours. With the IFS approach, you'll help clients understand these conflicting parts, as well as a way to talk about them in a productive way.


Learning IFS Has Never Been Easier...

Master IFS instructors Dick Schwartz and Frank Anderson will guide you step by step through these modules to fully prepare you to incorporate the transformative power of IFS in your practice.
Module 1: The Essentials of IFS with Dr. Frank Anderson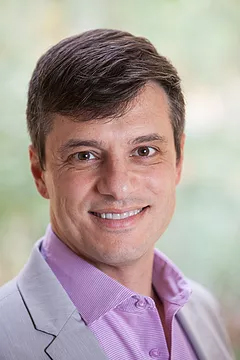 Join IFS and trauma expert Frank Anderson, MD, and learn all that this therapy model can do for you and your clients. In this practical and experiential training, you'll gain a foundational understanding of IFS — including its core methodology, neuroscience roots, and clinical application — so you can discover its full potential for permanent healing.

This module includes:
Session 1

—

IFS Overview:

In this session, Frank will offer a step-by-step breakdown of the IFS model and teach you how it applies to your clients. Learn the roles of emotions, pain and trauma within a person and begin to understand common client reactions such as substance abuse, suicidal thoughts, obsessing, conflict avoidance, binging, cutting and more. Discover how to identify the "core self" within the client that holds the capacity to lasting healing.

Session 2

—

Gaining access to internal resources for healing: Through in-session video demonstrations and practical instruction, Frank will teach you how to assess your clients diagnoses and symptoms (such as PTSD, anxiety, depression and eating disorders) through the lens of the IFS methodology. Learn to establish therapeutic goals, and access proven processes for working with the various "parts" within your client.
Session 3

— In-depth overview of why IFS works

: In this session, you'll discover the science behind the IFS model, including the research and evidence that showcase IFS's unique ability to permanently heal both the brain and the body.

Session 4

— The Process to Permanent Healing:

In this last session, Frank will guide you through a transformative five-step process toward permanent healing, including how to overcome abuse, trauma and other clinical issues. He'll also arm you with a post-healing process for use in future sessions and to teach your client for at-home use. Finally, through a moving in-session video demonstration, you'll see in action how to change your client's emotional memory so your clients can leave with the feeling of lasting healing.

Module 2: Internal Family Systems Step by Step with Dr. Richard Schwartz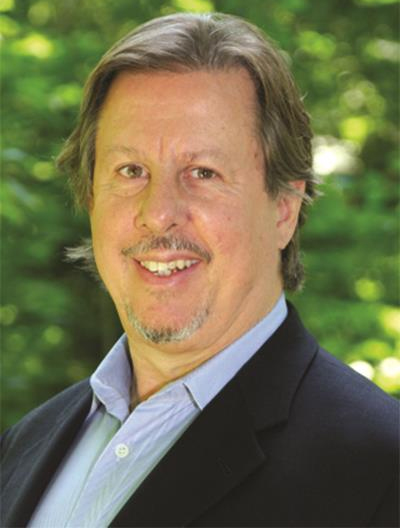 See IFS in action, directly with the creator of the therapy model, Richard (Dick) Schwartz, PhD. Observe a dramatic and moving clinical session between Dick and Jody, a woman who's been haunted by early childhood trauma her whole life. Watch as Dick guides Jody step-by-step through a journey that enables her to fully embrace her capacity for personal transformation. Then hear from Dick directly as he explains the moment-by-moment decisions that guided Jody to the single-session, breakthrough healing.

This module includes:
Session 1

—

Introduction to IFS:

Learn how IFS therapy can maximise clients' potential for self-healing and self-compassion. A key to accomplishing this is recognizing the difference between inner parts and Self, and elevating the Self to an effective leadership position.

Session 2

—

From Emotion to Integration: Clinical Demonstration and Commentary I: Watch Dr. Schwartz in-session as he implements his IFS approach with his client Jody who's been stuck for years and has lost hope. This session combines clinical video with lively commentary.
Session 3

—

From Emotion to Integration: Clinical Demonstration and Commentary II

: The clinical video and commentary continues in this session, concluding with a dramatic client transformation as Jody moves from chronic fear and anxiety to healing and joy.

Session 4

—

Dick Schwartz Answers Therapist Questions about IFS: Listen to the Q&A call recording with Richard Schwartz and

Psychotherapy Networker

editor Rich Simon. This session answers attendees' specific questions about how the IFS model can be integrated into clinical practice.
Enrol today and you'll also get these
Free Bonuses Valued at £136.33!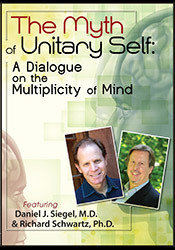 The Myth of Unitary Self: A Dialogue on the Multiplicity of Mind
with Richard Schwartz, PhD, and Daniel Siegel, MD

Neuroscience, social psychology, and artificial intelligence all agree that each of us consists of a multiplicity of identities that account for the richness and complexity of the human experience. At the same time, there's more than one way to use this knowledge to elicit therapeutic healing, self-awareness, and growth. This video will showcase how two noted psychotherapists bring the concept of multiplicity into their therapeutic work.


IFS for Complex Trauma
with Richard Schwartz, PhD

Watch an extraordinary clinical video illustrating how IFS can help a client affected by complex trauma. You'll learn how to connect clients with the calm, compassionate core Self that's the source of inner leadership, as well as understanding how to avoid becoming the primary attachment figure and, instead, open the way for the client's own Self to emerge.


IFS In-Session: Getting Permission from the Part
with Frank Anderson, MD

In this short clip, Frank demonstrates the process of working with a resistant part and requesting permission to access the client's core self. This video, taken directly from a session with one of Frank's own clients, is an invaluable resource to reference again and again as you implement IFS in your practice.


IFS In-Session: Working with an Anxious Part
with Frank Anderson, MD

Frank will demonstrate how to work with an overly anxious part that has been blocking his client from experiencing emotions. Hear the questions Franks asks and the steps he takes to calm the anxious part and make it part of the healing process.


The Inner Game of Psychotherapy
with Richard Schwartz, PhD

In this keynote, Richard Schwartz will present a video demonstration of how he uses the IFS approach to help clients with trauma communicate with their core Self and integrate and embrace their conflicted and disowned inner parts.
Internal Family Systems (IFS)
for Trauma, Anxiety, Depression, Addiction & More

An Intensive Online Course
with Dr. Richard Schwartz & Dr. Frank Anderson
Valued at £454.48
Today Only £159.98 (VAT Inclusive)



EARN UP TO 15 CPD HOURS - Included in the price
Special Enrolment Period Ends Soon!
Get to Know Dick Schwartz...

Dr. Schwartz developed Internal Family Systems in response to clients' descriptions of experiencing various parts – many extreme – within themselves. He noticed that when these parts felt safe and had their concerns addressed, they were less disruptive and would accede to the wise leadership of what Dr. Schwartz came to call the "Self." In developing IFS, he recognised that, as in systemic family theory, parts take on characteristic roles that help define the inner world of the clients. The coordinating Self, which embodies qualities of confidence, openness, and compassion, acts as a center around which the various parts constellate. Because IFS locates the source of healing within the client, the therapist is freed to focus on guiding the client's access to his or her true Self and supporting the client in harnessing its wisdom. This approach makes IFS a non-pathologizing, hopeful framework within which to practice psychotherapy. It provides an alternative understanding of psychic functioning and healing that allows for innovative techniques in relieving clients symptoms and suffering.

Get to Know Frank Anderson...

Frank Guastella Anderson, MD, completed his residency and was a clinical instructor in Psychiatry at Harvard Medical School. He is the chairman of the Foundation for Self Leadership (the Internal Family Systems Therapy organization) and has served on the research advisory committee and the speakers bureau for the Center for Self Leadership.

He has lectured extensively on the Neurobiology of PTSD and Dissociation and wrote the chapter "Who's Taking What" Connecting Neuroscience, Psychopharmacology and Internal Family Systems for Trauma in Internal Family Systems Therapy-New Dimensions. He has maintained a long affiliation with Bessel van der Kolk's Trauma Center at Justice Resource Center in Boston and maintains a private practice in Concord, MA.

Here's everything included in the online training course:

Over 13 hours of video training on complex trauma treatment using Internal Family Systems. Click here for course objectives and outline
Online message boards to collaborate with other professionals also taking the course.
Earn up to 15 CPD hours - included in the price.
Access to all materials online forever, plus you can download all videos and materials. Plus, use the PESI Mobile™ app to access the course content on-the-go, wherever and whenever you want on your mobile devices.
100% Satisfaction Guarantee
Register for this intensive training course without risk. If you're not completely satisfied, give us a call at 01235847393. We're that confident that you'll find this learning experience to be all that's promised and more than you expected.

So, what happens next?
Register now for instant access to the online community portal for this course.

Login to begin viewing videos at your own pace.

Start interacting with hundreds of online attendees via chat message boards.

Complete your CPD tests online when it's convenient for you, to earn up to 15 CPD hours.
Internal Family Systems (IFS)
for Trauma, Anxiety, Depression, Addiction & More

An Intensive Online Course
with Dr. Richard Schwartz & Dr. Frank Anderson
Valued at £454.48
Today Only £159.98 (VAT Inclusive)



EARN UP TO 15 CPD HOURS - Included in the price
Special Enrolment Period Ends Soon!