You have one of the most challenging jobs in the field of therapy.
Couples therapists today must not only guide clients to better emotional and sexual connections in the face of deep-rooted problems such as infidelity, trauma, shame, and addictions, but they must also adapt to rapidly changing cultural norms that may even make them personally uncomfortable.

Psychotherapist and bestselling author Esther Perel thrives on challenges like these. Her clinical creativity and ability to establish a therapeutic environment so safe and energizing that partners can talk about anything has become an inspiration to therapists around the world. As such, she's become not only something of a couples therapy rock star, but also a crossover phenom featured in publications like The New York Times, Vogue, The Economist and The Atlantic—and she's been praised as "a master at what she does" by The New Yorker. Her recent podcast series, "Where Should We Begin?," set download records, reaching the top of the iTunes charts. Her bestselling books, Mating in Captivity and The State of Affairs, have been translated into dozens of languages, and her unique approach is transforming the field.

Now in this all-new Master Class, you have the chance to experience Esther Perel in action. You'll get an inside understanding of her transformative approach as she shares—therapist to therapist—the process underlying her clinical choices as she works with three couples dealing with infidelity, seeming sexual incompatibility, and the impact of childhood trauma. Sit in on an in-depth conversation about each session, with thought-provoking questions from Networker Editor Rich Simon that will get to the heart of her techniques, so you can learn how to implement them into your approach.

Best of all, you'll come away with concrete, practical tools that you can begin using with your own clients right away to help them find hope and joy in their relationships.

This is your chance to bring new creativity and clarity to your couples work, and enhance your effectiveness with even your most challenging cases.
What's Included:
Learn Powerful New Ways to Help Couples Reconnect
Get instant access to Esther Perel's in-depth clinical
analysis as she and
Networker
Editor Rich Simon take a deep dive into the real-life couples sessions recorded for her podcast where you'll discover tools and insight that make this Master Class essential to transforming your couples therapy results.
Through this engaging course, you'll learn:
The secrets to pacing that lie behind the seemingly effortless flow of Esther Perel's sessions
Powerful practices for creating a space so safe that partners can talk about anything
A masterful intervention that reveals a couple's relational triggers, hidden dynamics and power imbalances so you can work with them directly and immediately in session
A simple technique to unlock the intimate meaning behind a partner's statements
How to combine intrapersonal with interpersonal work in a couples session to accelerate long-term healing for both partners
Strategies to coach partner in reinforcing new behaviours so they can help each other strengthen their renewed connection after the session ends
Esther will guide you through these four modules to fully prepare you to incorporate her approach in your practice.

Introduction to Esther Perel's Couples Therapy Approach
In the Introductory Session of this Master Class, Esther offers her latest insight into the changing narratives of couples today. She explores the cultural forces that have changed marriage in our society, and then explains how therapists can address the new consumer mindset most couples bring into therapy, prioritizing individual happiness and self-fulfillment above other relationship concerns.

In this session, meet a husband and wife who have been married for 16 years and believe that they are sexually incompatible. Discover how Esther's unique approach helps them leave the session understanding their individual histories, including past abuse and trauma. Learn creative strategies to help couples call each other back to a new place of sexual and emotional intimacy.

The couple in this session have been happily married for 40 years. He's been an attentive father and a loving husband. They've had a vibrant sex life, good marriage, and a fulfilling family life—until the wife discovered her husband had been compulsively unfaithful with one night stands and pay-for-play sex throughout their entire marriage. She's chosen to remain in the marriage but is hurt, angry, confused and shamed by friends and her children for staying. Experience how Esther quickly identifies the real pain points, helping the couple regain trust. Learn strategies that will enhance your own ability to help your clients heal from infidelity.

Trauma and the Roots of Infidelity
Seeking Esther's guidance on how to create a space of safety for physical intimacy, the couple in this session are gay men who have been together for 14 years but were just recently married. One of the partners has a history of PTSD and substance abuse, and it's recently been discovered that he's had multiple affairs. Experience how Esther helps the couple to better understand the trauma and its triggers, and then creatively guides the couple toward a fuller, more open relationship.
Limited Time Offer!

Get these FREE Bonuses to further enhance your couples therapy results when you register today (£95 Value):

Q&A Recording Call With Esther Perel
Join Esther Perel in an exclusive Q&A recording and get answers to your specific questions about implementing Esther's approaches and insight into your clinical practice.

The New Rules of Love: How Couples Are Reinventing Marriage
Explore the cultural shifts that are shaping relationships today and master new approaches for working effectively with contemporary couples.

Learn how to explore the obstacles to sexual intimacy early and effortlessly in your couples work and expand the therapeutic conversation to encompass eroticism, fantasy, and unexpressed desires.

Networker Magazine Spotlight Feature & Interview with Esther Perel
By questioning some of the fundamental premises of traditional marriage, Esther Perel has become psychotherapy's public face and most quotable voice. But what is she saying that's so intriguing? Get an in-depth look at Esther's unique insight and provocative perspective.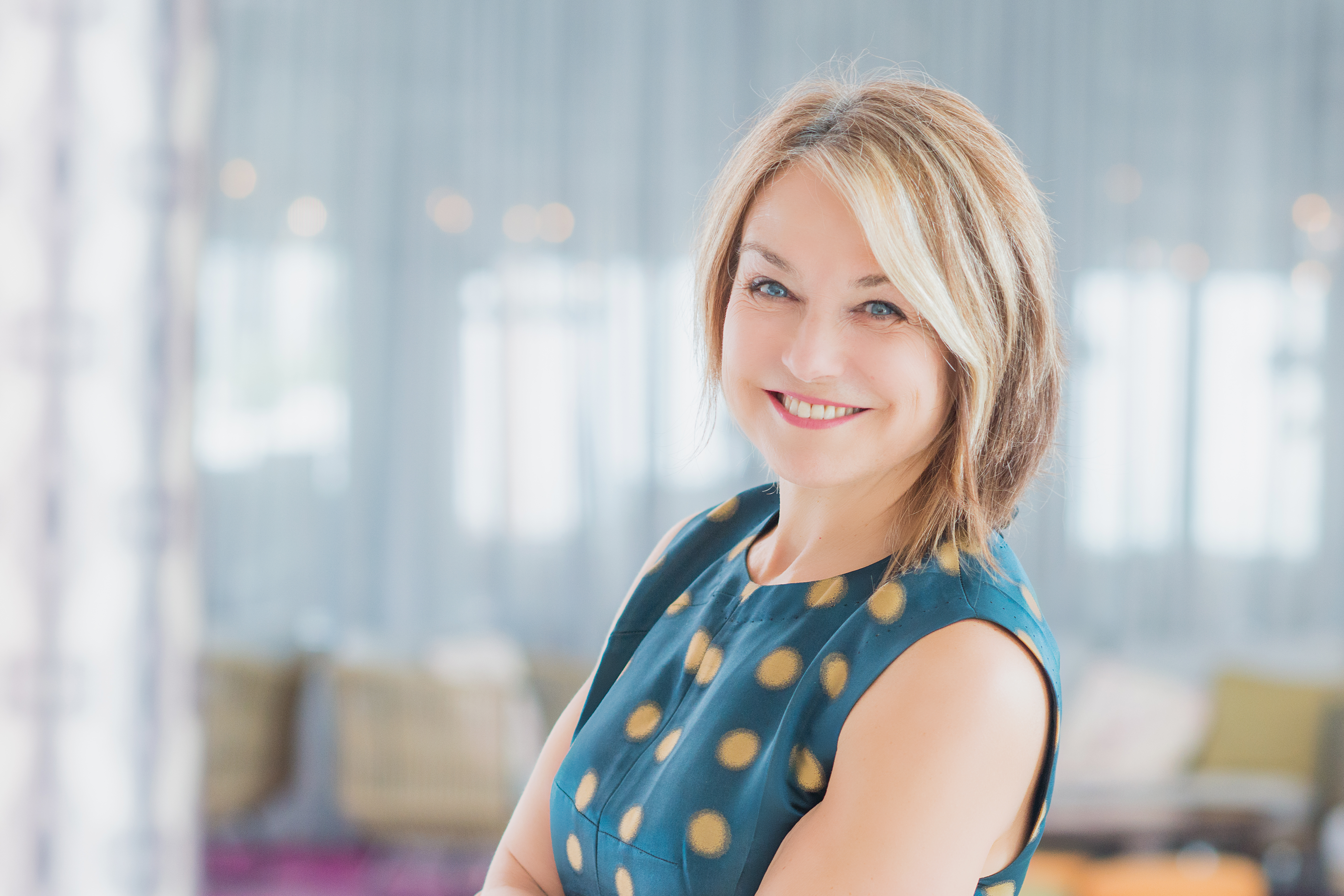 Photographer:
Karen Harms
Esther Perel, MA, LMFT, is recognised as one of today's most insightful and original voices on modern relationships. Fluent in nine languages, the Belgian native is a practicing psychotherapist, celebrated speaker, New York Times bestselling author and organizational consultant to Fortune 500 companies. Perel helms a psychotherapy practice in New York City, produces the online training continuation, Rekindling Desire, and hosts a diverse training community for therapists, coaches and educators called Sessions.
Trained and supervised by Dr. Salvador Minuchin, Perel serves on the faculty of The International Trauma Studies Program and The Ackerman Institute for the Family. She is a licensed marriage and family therapist and a certified AASECT sex therapist and supervisor. She is a member of the American Family Therapy Academy and the Society for Sex Therapy and Research. Known for her keen cross-cultural pulse, Esther shifts the paradigm of our approach to modern relationships. She is regularly sought around the world for her expertise in relational health and communication, team building, erotic intelligence, couples and family identity, work-life balance, and corporate relationships.
The New York Times named her the most important game changer on sexuality and relationships since Dr. Ruth, while Quartz dubbed her "America's first clear-eyed public intellectual on love." Her celebrated TED talks (The secret to desire in a Long-term Relationship, February 2013 and Rethinking Infidelity…a Talk for Anyone Who has ever Loved, May 2015) have garnered nearly 20 million views and her international bestseller Mating in Captivity: Unlocking Erotic Intelligence became a global phenomenon translated into 25 languages. Her newest book is the New York Times bestseller The State of Affairs: Rethinking Infidelity (HarperCollins). Esther is also an executive producer and host of the popular podcast Where Should We Begin?
For more information about her educational programs and resources, please visit:
estherperel.com
100% Satisfaction Guarantee
Register for this intensive training course without risk. If you're not completely satisfied, give us a call at 01235847393 or email us at info@pesi.co.uk. We're that confident that you'll find this learning experience to be all that's promised and more than you expected.

Learning that Fits YOUR Schedule:

Access 4 modules of in-depth training, plus 3 additional free bonuses, all designed to help you effectively integrate the latest insight from Esther Perel's approach to help you improve your client outcomes.
Click here for course objectives and outline

Review all the course materials at your own pace and at your convenience! Access all course videos and materials online forever. Plus, use the PESI Mobile™ app to access the course content on-the-go, wherever and whenever you want on your mobile devices. Watch your email for the order confirmation and link to get immediate access to all course videos and materials online.

You'll have the opportunity to instantly collaborate with other professionals on the course materials through interactive message boards. You'll be part of a community of hundreds of practitioners all focused on these materials, providing valuable opportunities to share insight and experiences, and to build your professional network.

Complete your online CPD tests and earn up to 7 CPD Hours (+2 bonus CPD Hours)!