Drs. John and Julie Gottman, the world's leading couples research and therapist duo, developed the 10 core principles for doing effective couples therapy, which is also the basis for their bestselling book, 10 Principles for Doing Effective Couples Therapy.

Now for the first time ever, John and Julie bring this groundbreaking clinical map to life in an engaging, comprehensive online CPD course that will transform your approach to couples therapy and help your couples build lasting relationships that thrive.

In this exclusive online CPD course, through masterful commentary, new in-session videos and detailed case studies, you'll discover how each of the Gottman 10 principles apply to successful couples work — and how you can implement these evidence-based principles in your practice to bring greater healing to your clients.

Free Bonus! When you enrol today, you'll also have the rare opportunity to listen to John and Julie during a bonus Q&A call recording!
Drs. John and Julie Gottman on the
10 Core Principles for Effective Couples Therapy

An Online CPD Course Valued at £467.98
Today Only £299.99 (VAT Inclusive) — An Unbelievable Value!
Plus, earn up to 19 CPD Hours included in the course tuition.
Get the insight, guidance and strategies needed for effective couples work...
How to help couples reunite emotionally and physically — when they are living separate lives
How to encourage couples to respond with empathy instead of the "Four Horsemen" — criticism, contempt, defensiveness and stonewalling
How to self-soothe when couples are escalated in session and stir up your own emotions
How to treat affairs and adjust your own moral compass when doing so
How to determine which couples you can and cannot treat
How to generate hope for couples who feel hopeless
Over 19 hours of online video training and in-session demonstration on effective couples therapy with the country's leading couple therapist duo, Drs. John and Julie Gottman! Plus, get dozens of intervention handouts and materials developed by the Gottmans that you can use with your couples.
An Invitation from Drs. John and Julie Gottman

In this online CPD course, John and Julie walk you through two comprehensive training modules and share their powerful insight and evidence-based interventions to guide you in your work with couples — so you too can discover just how gratifying and fulfilling effective couples therapy can be!
Foundation of the 10 Principles
In module 1, John and Julie provide a comprehensive examination of the 10 core principles, the iconic research that informs the principles and their practice, and the insight they've gained from decades of clinical work with couples. This vast clinical wisdom and theory on successful intervention will help you overcome treatment obstacles and increase your confidence and competence in your couples work.
The 10 Principles in Action
In module 2, you're invited into the Gottman consulting room where you'll see each of the 10 principles in action with never seen before video footage. Through in-session videos and detailed case studies, you'll go on a moment-by-moment journey with the Gottmans as they apply their interventions with clients. You'll also hear insightful commentary as John and Julie pause and reflect on their thoughts and decisions — to further guide you in your clinical sessions. Detailed handouts of the interventions are provided for you to begin using immediately with your couples.
You'll end this comprehensive training with an effective foundation for helping your couples deepen their compassion for each other, heal from past hurt, bring passion back to life — and truly find each other again.
FREE Bonus (valued at £31.19)
Q&A Call Recording with John and Julie Gottman
Register now and access an exclusive Q&A recording where John and Julie share additional insight into working with couples.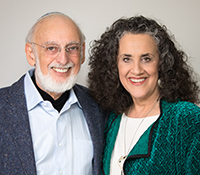 Drs. John and Julie Gottman on the
10 Core Principles for Effective Couples Therapy
An Online CPD Course Valued at £467.98
Today Only £299.99 (VAT Inclusive) — An Unbelievable Value!
Learning that Fits YOUR Schedule:
Watch your email for your order confirmation
, and get instant access to this
comprehensive training
, designed to help you effectively integrate proven treatment strategies to help your clients.
Click here for course objectives and outline
.
Review the course materials at your own pace and at your convenience! You'll have unlimited access to all course videos and materials online forever. Plus, use the PESI Mobile™ app to access the course content on-the-go, wherever and whenever you want on your mobile devices.
Instantly collaborate with other professionals on the course materials through interactive message boards. You'll be part of a community of hundreds of practitioners all focused on integrating the 10 Core Principles in clinical practice, providing valuable opportunities to share insight and experiences and to build your professional network.
Complete your online CPD tests and earn up to 19 CPD hours!
Get to know Drs. John & Julie Gottman
Featured on Good Morning America, Today, CBS Morning News, and Oprah
Articles published in The New York Times, Newsweek, The Washington Post, Los Angeles Times, Ladies Home Journal, People, Psychology Today and more...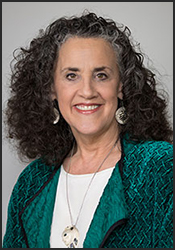 Co-founder and President of The Gottman Institute, and Clinical Supervisor for the Couples Together Against Violence study, Dr. Julie Gottman is a highly respected clinical psychologist and leading expert advisor on marriage, sexual harassment and rape, domestic violence, gay and lesbian adoption, same-sex marriage, and parenting issues.

Julie is the creator of the immensely popular The Art and Science of Love weekend workshops for couples, and she also designed and leads the national certification program in Gottman Method Couples Therapy for clinicians. She has offered scores of talks and workshops over the years for Evolution of Psychotherapy Conferences, Psychotherapy Networker Symposiums, American Psychological Association annual conferences, and American Association of Marriage and Family Therapy annual conferences.

Julie was recognised as the Washington State Psychologist of the Year and received the 2005 Certificate of Appreciation from the United States Army, and she and her husband, Dr. John Gottman, were named the "renowned experts on marital stability" by The Atlantic. She has authored or co-authored six books and over 30 peer-reviewed journal articles. She is in private practice in the Seattle area, providing intensive marathon therapy sessions for couples.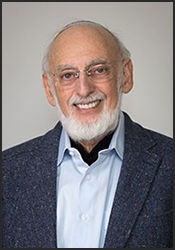 World-renowned for his breakthrough research and work on marital stability and divorce prediction, Dr. John Gottman has earned numerous major awards, including:
Four National Institute of Mental Health Research Scientist Awards
The American Association for Marriage and Family Therapy Distinguished Research Scientist Award
The American Family Therapy Academy Award for Most Distinguished Contributor to Family Systems Research
The American Psychological Association Division of Family Psychology, Presidential Citation for Outstanding Lifetime Research Contribution
The National Council of Family Relations, 3494 Burgess Award for Outstanding Career in Theory and Research
John was named one of the Top 10 Most Influential Therapists of the past quarter-century by the Psychotherapy Networker. He is the author or co-author of over 200 published academic articles and more than 40 books, including numerous
New York Times
bestselling titles.
Co-founder of the Gottman Institute with his wife, Dr. Julie Schwartz Gottman, John was also the Executive Director of the Relationship Research Institute. He is Professor Emeritus of Psychology at the University of Washington, where he founded "The Love Lab" at which much of his research on couples' interactions was conducted.
100% Satisfaction Guarantee
Register for this intensive training course without risk. If you're not completely satisfied, give us a call at 01235847393. We're that confident you'll find this learning experience to be all that's promised and more than you expected.
Drs. John and Julie Gottman on the
10 Core Principles for Effective Couples Therapy

An Online CPD Course Valued at £467.98
Today Only £299.99 (VAT Inclusive) — An Unbelievable Value!
Plus, earn up to 19 CPD Hours included in the course tuition.