Your clients no longer have to be overwhelmed by the uncontrollable intensity of past trauma...
Your heart rate increases, your palms get sweaty. You're nervous in session because your client's problems are so significant and pervasive that you don't know what to do.
You're not alone... Complex trauma cases can make even highly experienced clinicians frustrated as they spend session after session calming clients instead of making significant treatment progress.
But with Attachment-Focused EMDR, you can speed healing and finally offer your clients relief from their symptoms — even clients who've suffered childhood physical or sexual abuse, neglect, early losses, caregiver disconnection, vicarious trauma, and more...
That's because EMDR is the most effective trauma treatment method at cutting the root of the problem. And when blended with Attachment Repair, it becomes a ground-breaking way to help clients experience more complete resolution.
And in our all-new online CPD course, Dr Laurel Parnell, world-renowned leader and innovator in the field of EMDR, will show you how to create safety for your clients, so you can emphasise flexible and adaptive treatment through thoughtful modifications to the standard EMDR protocol.
Dr Parnell has trained thousands of clinicians in EMDR both nationally and internationally, but in this all-new course, she is sharing never before seen lecture, case examples and videos to show you the power of this transformative therapy.
You'll end this course with the skills you need to competently and effectively work with a wide range of clients presenting with complex trauma and PTSD — so you can feel confident treating all clients.
Register today for instant access and let Dr Parnell show you exactly what to do to speed healing and deepen your therapeutic outcomes.
Dr Laurel Parnell's Master Class in Attachment-Focused EMDR:
A step-by-step clinician's guide to healing trauma, anxiety, grief and loss
£699.98

Value
Just £129.98 Today — Save 81% today!
Plus, earn up to 16 Hours CPD!
Attachment-Focused EMDR (AF-EMDR) is client-centered and emphasises a reparative therapeutic relationship using a combination of...
Resource Tapping™ (Parnell, 2008) to strengthen clients and repair developmental deficits
Talk therapy to help integrate the information from EMDR sessions and to provide the healing derived from therapist-client interactions
---
In this programme, you'll discover...
Five basic principles of Attachment-Focused EMDR and how they can be integrated into the treatment of relational trauma
How an attachment focus can be integrated into the history taking and preparation phases of EMDR
How to repair early developmental stages using imagination and bilateral stimulation
Three techniques for working with dissociation
How to utilise interweave strategies
Four ways to integrate an attachment focus into EMDR's desensitisation, installation, closure, and re-evaluation phases
How and why to adapt the standard EMDR protocol for clients with attachment wounds
How to create an "ideal mother" for the repair of attachment wounds
And SO much more!
---
Your Course Outline...
Through powerful modules centered around videos of actual client sessions conducted by Dr Parnell, you'll be able to see, not just hear, how to apply Attachment-Focused EMDR to your trauma treatment approach.
The 5 Basic Principles of Attachment-Focused EMDR
Master the groundwork for Attachment-Focused EMDR and learn exactly what is needed from you, as an EMDR therapist, to repair your client's attachment wounds.
Watch as Dr Parnell outlines the steps to effectively install the 4 foundational resources a client must have to process their traumatic memories. Watch her use these steps and others important to healing early attachment trauma during an in-session video demonstration with a client.
Case Conceptualisation and Target Development
Learn how to take a history, conceptualise cases and develop targets for EMDR processing of early traumatic memories. You will learn how to use the Bridging Technique to find the best targets for EMDR processing when the client cannot identify past traumas linked to their current symptoms or problems. A video with a client demonstrating Bridging from a long-standing negative belief will be shown that also demonstrates how to repair a client's birth trauma.
Helping Clients with Processing Difficulties and Using Interweaves
Processing difficulties can quickly derail an EMDR session if you aren't prepared for them. That's why Dr Parnell teaches you techniques to help your "stuck" clients work through their processing difficulties by:
Working with abreactions
Helping clients who dissociate during EMDR
Working with numbness, sleepiness and memory chaining
Unblocking blocked processing using interweaves
Attachment-Focused EMDR: Repairing Developmental Deficits
Building on your new resource installation skills and understanding of the 4 foundational resources, Session 5 covers alternative resources that clients may develop. These include creating new parents, new creative family constellations and other reparative resources. Dr Parnell demonstrates Attachment-Focused EMDR developmental repair with a transgender client in a video "Attachment-Focused EMDR Developmental Repair with a Transgender Client."
You'll have exclusive access to watch Dr Parnell demonstrate the concepts you've learned through demonstration videos showing her work with a man who experienced childhood sexual abuse and neglect, a woman with traumatic bereavement, and a client with a bridge phobia.
Dr Laurel Parnell's Master Class in Attachment-Focused EMDR:
A step-by-step clinician's guide to healing trauma, anxiety, grief and loss
£699.98

Value
Just £129.98 Today — Save 81% today!
Plus, earn up to 16 Hours CPD!
When you register today, you'll receive 6 FREE bonus demonstration sessions with Dr. Parnell (a £419.94 value!)
Attachment-Focused EMDR for the Sudden Loss of a Loved One
(£119.99 value)
A female client experiences the grief, loss and trauma of the sudden death of her boyfriend. He had an enlarged heart but thought smoking "spice," aka fake marijuana, was part of the problem. This woman now blames herself for his death.
Attachment-Focused EMDR for Grief and Fear of Losing Self
(£59.99 value) + earn 1.5 CPD Hours!
A female client witnesses the loss of her grandmother which brings up memories of losing both her parents when she was young and also her traumatic upbringing. She feels guilty that she let her grandmother down and fears she wasn't a good granddaughter. However, with the processing of Attachment-Focused EMDR, she is able to forgive herself as well as realise her agency in the world.
Attachment-Focused EMDR for Phobia Linked to Tunnels
(£59.99 value)
A female client has extreme anxiety and fear of tunnels. In this session, you'll watch Dr Parnell use the Bridging Technique to relieve her phobia.
Attachment-Focused EMDR for Anxiety Related to Brother's Medical Trauma
(£59.99 value)
Client experiences childhood trauma related to her younger brother's medical trauma. This trauma in her early years has a profound effect on her nervous system. Furthermore, her brother had a tricky upbringing. She experiences anxiety as an adult and carries a lot of sadness for him.
Attachment-Focused EMDR for Body Dysmorphia as a Result of Trauma and Abuse
(£59.99 value)
A woman experiences trauma and abuse as a result of her mother being schizophrenic. She develops body dysmorphia as a result of the trauma and abuse.
Attachment-Focused EMDR for Trauma and Relational Repair
(£59.99 value)
A female client experiences extreme childhood trauma from an emotionally abusive and cruel mother and sexually abusive father. She works with Laurel to help repair some of this developmental trauma from her horrific upbringing.
---
Meet world-renowned EMDR expert Laurel Parnell: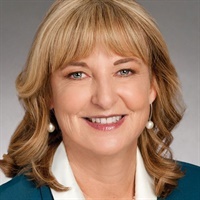 Laurel Parnell, PhD, is a clinical psychologist and director of the Parnell Institute for Attachment-Focused EMDR and co-director of the non-profit Trauma Assistance Program International (TAP-IN). One of the world's leading experts on Eye Movement Desensitization and Reprocessing (EMDR), she is the originator of the EMDR-related therapies Attachment-Focused EMDR and Resource Tapping.
Click here for information about Laurel Parnell
The Next Steps in Advancing Your Practice
Watch your email for your order confirmation and get instant access to all course materials, including the bonus materials — all designed to help you effectively integrate Attachment-Focused EMDR into your practice.
Review the course materials at your own pace and at your convenience! You'll have unlimited access to all videos and materials online. Plus, use the PESI Mobile app to access the content on your phone or tablet. Choose video or audio-only versions of the course content from the world's best instructors, and complete your CPD requirements anywhere, anytime, at your own pace.
Instantly collaborate with other professionals on the course materials through interactive message boards. You'll be part of a community of hundreds of practitioners all focused on integrating Attachment-Focused EMDR in clinical practice, providing valuable opportunities to share insight and experiences and to build your professional network.
Complete your online CPD tests and earn up to 16 CPD hours!
100% Satisfaction Guarantee
Register for this intensive CPD course without risk. If you're not completely satisfied, give us a call within 14 days at
01235 847393
.
We're that confident you'll find this learning experience to be all that's promised and more than you expected.
Dr Laurel Parnell's Master Class in Attachment-Focused EMDR:
A step-by-step clinician's guide to healing trauma, anxiety, grief and loss
£699.98

Value
Just £129.98 Today — Save 81% today!
Plus, earn up to 16 Hours CPD!