Dr Janina Fisher has and continues to revolutionise the ways we should approach and treat trauma with our clients... but our industry's best practices are still failing to live up to the standards set by her extraordinary body of work.
Having dedicated over 40 years of her life to trauma treatment, she has impacted the practises of thousands of clinicians... and saved the lives of countless survivors.
But her journey has not been easy. When she began practising, she struggled against the traditional methods that asked clients to relive their trauma - overwhelming them with pain and causing even further suffering.
It didn't seem fair. Hadn't these brave souls already been through enough?…
She decided to risk a different approach. Building upon the influential findings of mentors such as Bessel van der Kolk and Judith Herman, she discovered that before true healing could take place...
… clients first needed to address the feelings of shame, guilt, and self-loathing that haunted them, replacing them with inner safety and self-compassion.
Her clients were her greatest teachers. Mistakes were made along the way (which Janina is very open to sharing with you throughout the course!), but she learned how to turn these therapeutic ruptures into opportunities for growth.
In this unique online course, you'll discover the clinical jewels Janina has mined throughout her illustrious career, including essential strategies you need when working with trauma, shame, suicidality, self-harm, traumatic attachment and more...
… using evidence-based and practice-proven methods that incorporate techniques from Sensorimotor Psychotherapy, mindfulness, parts work and body-based interventions.
Are you ready to immerse yourself in Janina Fisher's proven, step-by-step approach to treating trauma with your clients?
Register now for immediate access to this ground-breaking online course and take the first step toward continuing Janina's legacy and fighting the battle against 'the living legacy of trauma'.
Janina Fisher's Complete Trauma Immersion
Essential Strategies for Working With Trauma, Shame, Suicidality, Self-Harm, Traumatic Attachment & More
Usually £999.98
Just £129.98 Today - Limited time only!
Plus, earn up to 19 CPD Hours!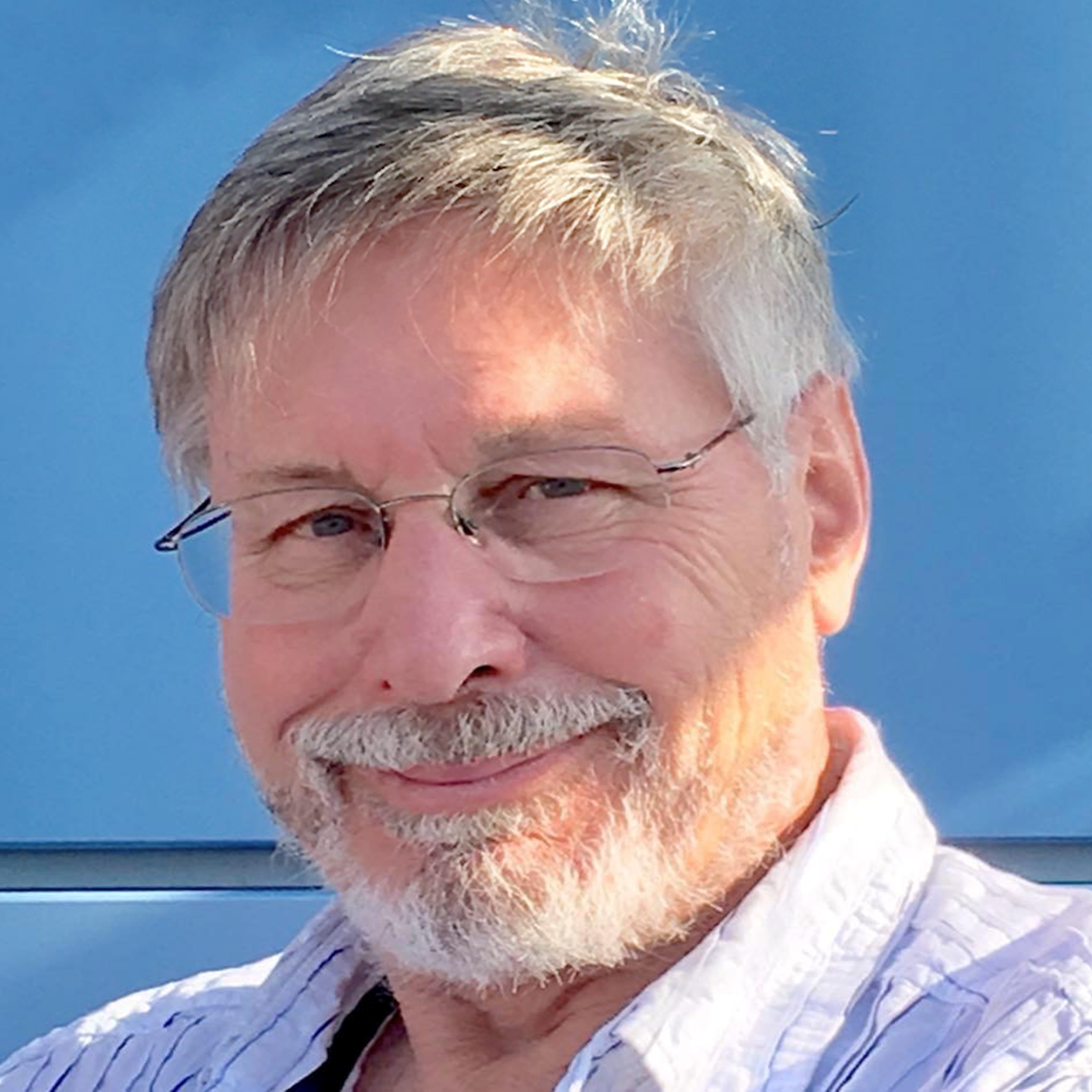 "Janina Fisher is a true master clinician and teacher - the go-to consultant to deal with complex clinical issues and treatment challenges."

- Dr Bessel van der Kolk, MD, world-renowned trauma researcher, clinician and best-selling author of The Body Keeps The Score
---
In this programme, you'll discover...
Why most clinicians get stuck with their trauma patients and how you can overcome these obstacles
Clinically effective alternatives to traditional talk therapy that don't overwhelm the client and force them to relive their pain
How to recognise when your clients have fragmented internal selves and guide them toward resolution and self-compassion
Understand the effects of traumatic attachment in childhood and how this can amplify their painful symptoms and make it difficult to give trust and show vulnerability in therapy
Ways in which you can empower the client by educating them about trauma and its effects to prevent power imbalances and promote their autonomy
How to reframe suicidal and self-destructive behaviours as natural, adaptive and automatic survival responses to help clients replace guilt, shame and other detrimental emotions with understanding and compassion
Why dissociative disorders are often misdiagnosed, how to recognise the symptoms and how to adapt your approach accordingly
A variety of evidence-based and practice-proven interventions you can apply with your own clients immediately, including body-based interventions, parts work and mindfulness exercises
Common therapist errors and how to repair them in a way that deepens rather than ruptures the therapeutic relationship
And so much more!
---
What is trauma?
You'll learn the origins of different types of trauma, and how trauma symptoms are survival adaptations. Discover the neurobiology behind what Janina calls "the living legacy of trauma", and common triggers which can activate traumatic responses in our clients.
Trauma and the nervous system
Janina explores the effects trauma has on the nervous system and shares the "Window of Tolerance" model which can help explain to clients what's taking place in their bodies. You'll see how affect dysregulation can result in overwhelm and drive self-destructive behaviours. You'll learn mindfulness exercises to use with clients to recognise when they've been triggered and guide them to respond in a safe and self-compassionate manner.
Body-based trauma interventions
You'll discover interventions to show clients that help them to connect with their body's rich library of resources so they can self-regulate when their symptoms become overwhelming. You'll also master a variety of exercises working with mindfulness, the breath and Sensorimotor Psychotherapy which can be used to facilitate progress where talking therapy has stalled.
Understanding addictive and self-destructive behaviours through the lens of trauma
Self-destructive behaviours such as addiction often find their origins in our client's childhood years. You'll learn how these body-reliant behaviours change over our client's lifetimes, and how to teach them to differentiate between "safe", "safer" and "unsafe" behaviours. Janina will then show you how her world-renowned "TIST" model demonstrates the link between the behaviour and the trauma so the client can understand their actions in a non-pathologising manner.
Trauma and dissociation
You'll discover how to recognise the differences between primary and secondary dissociation with your clients, and how you should adapt your approach as a result. Janina will then show you the correct way to use parts work while also pointing out common mistakes to avoid that can cause harm to your clients.
Traumatic attachment - the early wounds at the root of every client
Traumatic attachment is often at the heart of healing from complex trauma. Janina will explain how vital it is to understand traumatic attachment and recognise it in your clients first as part of the stabilisation process. She'll show you how many clinicians miss the signs of traumatic attachment resulting in them getting "stuck" with their clients, and how you can avoid these common pitfalls.
Shame, neurobiology and attachment
What is the relationship between trauma and shame? How do trauma survivors express their emotions? Dr Fisher answers these and other questions about trauma and trauma survivors. She addresses clinical dilemmas that are encountered with shame and other interesting topics such as why shame is a damage limitation strategy. It's fascinating to learn the connection between neurobiology and surviving trauma. You won't want to miss a minute of this workshop as Dr Fisher explains how we can help trauma survivors.
The meaning of shame in the treatment of trauma
Dr Fisher aptly states, "Shame is hard to budge." Shame can be imprinted in a person's brain early in life. It goes beyond words to a client. These two aspects make it difficult for the therapist to access. There is a close relationship between shame and self-loathing. A vicious cycle of shame and more shame develops that can be difficult to treat. Shame-and-Anger clients are also discussed. This offers a look into ways to changing procedural learning and disrupting the cycle of shame.
Treating shame - working from the 'bottom up'
Working with complex patients who have failed multiple treatment approaches often leaves us scratching our heads on how to help them. That is where a body-centred approach to treating shame and trauma can be an effective tool for helping clients heal without having to suffer through their trauma over and over again. By watching and listening to what the body is telling us, we can disrupt the shame pathway and treat the cause of their pain. In this course, we will dive deep into mindfulness with a body-centred approach to help clients reprocess their trauma and build the desirable neuro pathways to set them on a path to healing.
Healing shame - acceptance and compassion
Dr Fisher briefly discusses how to reframe shame, then she discusses her 4-step protocol to work with clients who are in crisis because of shame. Then she moves into a discussion about the shame relationship and dissociation. She dives into parts work and a session showing how to implement the concepts. She ends with a discussion of the social engagement system.
Decoding crises and through the language of parts
What do you do when your clients are in crisis? Janina utilises her 40+ years of clinical experience to guide you on exactly how you should respond and shares effective interventions using parts work and Sensorimotor Psychotherapy that you can apply to treat high risk suicidal and self-harming clients.
Creating internal dialogue
Janina takes a deeper dive into parts work and shares with you her favourite methods to teach clients how they can communicate with and befriend their own internal parts to deepen the connection and relationship between them. You'll discover how helping clients to feel compassion for their parts can give them the sensory experiences of secure attachment they need for healing to begin.
Therapist errors - types, causes, and common reactions
Human error is unavoidable, it happens to us all at times. This presentation identifies the various types or areas of errors all clinicians can make. Dr Fisher explains the reality of making these errors with numerous examples from her own practice. Dr Fisher then helps us to accept these mistakes or errors, as well as how to effectively move past them with our clients.
Repairing mistakes, processing ruptures and retransforming relational impasses
Errors are unavoidable in therapy, and even Janina has made a few throughout her clinical journey! She will share you with some of the most common mistakes therapists make (including the biggest one she ever made!) and how you can repair the therapeutic relationship using somatic resources, gestures and validation to acknowledge the error and apologise to the client so that progress can continue.
---
Who Is This Course For?
This online course is intended for all mental health professionals that work with traumatised clients/patients, including Psychotherapists, Counsellors, IAPT Practitioners, Psychologists, Psychiatrists, Social Workers, Nurses, and other mental health professionals.
Janina Fisher's Complete Trauma Immersion
Essential Strategies for Working With Trauma, Shame, Suicidality, Self-Harm, Traumatic Attachment & More
Usually £999.98
Just £129.98 Today - Limited time only!
Plus, earn up to 19 CPD Hours!
Meet world-renowned trauma specialist Dr Janina Fisher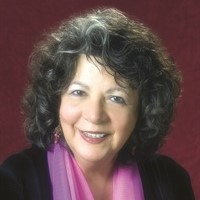 Janina Fisher, PhD,
is a licensed clinical psychologist and former instructor at The Trauma Center, a research and treatment centre founded by Bessel van der Kolk. Known as an expert on the treatment of trauma, Dr Fisher has also been treating individuals, couples, and families since 1980.

She is past president of the New England Society for the Treatment of Trauma and Dissociation, an EMDR International Association Credit Provider, Assistant Educational Director of the Sensorimotor Psychotherapy Institute, and a former Instructor, Harvard Medical School.

She is co-author with Pat Ogden of Sensorimotor Psychotherapy: Interventions for Attachment and Trauma (2015) and author of Healing the Fragmented Selves of Trauma Survivors: Overcoming Internal Self-Alienation (2017) and Transforming The Living Legacy of Trauma: A Workbook for Survivors and Therapists (2020).
Click here for information about Janina Fisher
---
The Next Steps in Advancing Your Practice
Watch your email for your order confirmation
and get instant access to all course materials — all designed to help you effectively integrate Trauma-Informed Practice via online and in-person delivery setup into your practice and your life.
Click here for course objectives and outline
.
Review the course materials at your own pace and at your convenience! You'll have unlimited access to all course videos and materials online. Plus, use the PESI mobile app to access the course content on-the-go, wherever and whenever you want on your mobile devices.
Instantly collaborate with other professionals on the course materials through interactive message boards. You'll be part of a community of hundreds of practitioners all focused on integrating Trauma-Informed Practice via online and in-person delivery setup in clinical practice, providing valuable opportunities to share insight and experiences and to build your professional network.

Complete your online CPD tests and earn up to 19 CPD hours!
---
100% Satisfaction Guarantee
Register for this intensive online course without risk. If you're not completely satisfied, give us a call at
01235 847393
.
We're that confident you'll find this learning experience to be all that's promised and more than you expected.
Janina Fisher's Complete Trauma Immersion
Essential Strategies for Working With Trauma, Shame, Suicidality, Self-Harm, Traumatic Attachment & More
Usually £999.99
Just £129.98 Today - Limited time only!
Plus, earn up to 19 CPD Hours!