When our clients carry the wounds of trauma, abuse and neglect, these dynamics don't just impact their current relationships with partners, family members, friends and co-workers – they can also play out in the therapeutic relationship.   
Enactments within the therapy space can be powerful and disturbing experiences, for both client and therapist. When working with the non-verbal, un-integrated experience of trauma, they may feel overwhelming.     
When we learn how to spot them, and develop the resources to reflect on what is happening, enactments can also become a potent means of therapeutic repair – and the bridge to relational healing.  
In this all-new, multi-disciplinary seminar, you will have the opportunity to reflect on working with such complex relational dynamics from several crucial clinical vantage points:   
• Kathy Steele, MN, CS, trauma and dissociation specialist, will focus on the embodied countertransference of the therapist.  
• Michael Soth, integral-relational body psychotherapist, trainer and supervisor, will share how relational enactments commonly show up in supervision.  
• Anne Aiyegbusi, PhD, group analyst, forensic psychotherapist and mental health nurse, will reveal how complex trauma dynamics can reverberate through groups, teams and institutions.  
You'll join each speaker for an engaging, in-depth presentation, filled with guidance and insight you can immediately use in your practice. Then these three experts will come together for an exclusive panel hosted by fellow UKCP registered psychotherapist and PESI UK Director Tracy Jarvis, where they'll respond to the questions and clinical challenges you face every day. 
You'll end this seminar alert to the impact of trauma and associated relational dynamics wherever and whenever they manifest – with the skills to manage their impact, strategies to mitigate secondary trauma, and knowledge of how to turn a potentially overwhelming enactment into a therapeutic opportunity.  
Complex Relational Dynamics in the Treatment of Trauma:
An Immersion Seminar with Kathy Steele MN, CS,
Michael Soth, and Anne Aiyegbusi, PhD
Webcast Streaming Dates: 12 March 2021
£399 Value
Register Today For £199 (VAT Inclusive)
REGISTER NOW
Plus, earn 4.5 Hours CPD


Meet Your Speakers: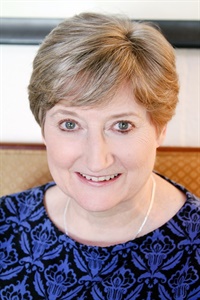 Kathy Steele, MN, CS is an expert in treating trauma-related dissociation and the author of Treating Trauma-Related Dissociation: A Practical Integrative Approach (W.W. Norton, 2017). Kathy served on the International Task Forces that developed treatment guidelines for Dissociative Disorders and Complex Posttraumatic Stress Disorder. She is a Past President and Fellow of the International Society for the Study of Trauma and Dissociation (ISSTD) and sits on the editorial board of the Journal of Trauma and Dissociation.
She has received numerous awards for her work, including the 2010 Lifetime Achievement Award from ISSTD, an Emory University Distinguished Alumni Award in 2006, and the 2011 Cornelia B. Wilbur Award for Outstanding Clinical Contributions from ISSTD. A sought-out consultant, Kathy is also an internationally recognized trainer on topics related to trauma, dissociation, attachment, and psychotherapy.

Anne Aiyegbusi, PhD
is a group analyst, forensic psychotherapist and registered mental health nurse. After taking early retirement from an NHS director of nursing role, Anne now works part-time at West London NHS Trust managing a co-produced service for people with complex needs and diagnoses of 'personality disorder.' She is a director, consultant nurse and psychotherapist at Psychological Approaches CIC. Anne is a member of the Board of Trustees at the Institute of Group Analysis and is the member for anti-discrimination and intersectionality. She has published and presented widely in the areas of attachment, trauma and psychodynamic interventions with offender populations, especially women, and with regard to anti-racist approaches
.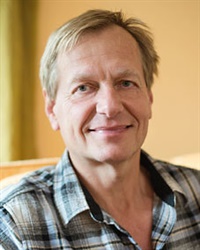 Michael Soth is an integral-relational Body Psychotherapist, trainer and supervisor (UKCP). His work and teaching is oriented towards a full-spectrum integration of all therapeutic modalities and approaches. Inheriting concepts, values and ways of working from both psychoanalytic and humanistic traditions, he is interested in the therapeutic relationship as a bodymind process between two people who are both wounded and whole.
Complex Relational Dynamics in the Treatment of Trauma:
An Immersion Seminar with Kathy Steele MN, CS,
Michael Soth, and Anne Aiyegbusi, PhD
Webcast Streaming Dates: 12 March 2021
£399 Value
Register Today For £199 (VAT Inclusive)
REGISTER NOW
Plus, earn 4.5 Hours CPD
Course Objectives
Common enactment issues in supervision
With Michael Soth
The modern - and especially somatic - trauma therapies, aided by revolutionary neuroscientific understandings, have made a profound contribution to the field over the last 20 years. Increasingly, trauma therapists come into supervision distraught, frustrated and despirited because it is not working as it 'should'. The assumption that the same trauma theories and techniques can equally well be applied to developmental trauma is now becoming questionable. As soon as developmental trauma is involved, what really matters is the client's implicit and unconscious experience of the therapeutic relationship, regardless of the therapist's competence and input. The relational complications and vicissitudes that arise between client and therapist used to be the province of psychoanalysis and depth psychotherapy, but they can now be seen to be relevant to trauma work, too. In this talk you'll learn:
1. The quality of relationship and the oscillations of the working alliance
2. Recognising charged moments in the intersubjective field and the three kinds of contact
3. Appreciating the enactment of wounding dynamics between client and therapist as potentially transformative
4. The developmental functions of rupture and repair
5. How are the notions of transference, countertransference and enactment relevant to trauma work?
Inter-relational complexities of trauma in groups, teams and institutions
With Anne Aiyegbusi
Complex trauma dynamics reverberate through all levels of the treatment setting. This presentation will focus on inter-relational complexities of trauma in groups, teams and institutions.
By the end of the presentation, you will have an awareness of :
1. Group analytic perspective on trauma
2. How trauma phenomena impacts treatment settings
3. Strategies to mitigate secondary trauma on teams
The key to using countertransference to resolve relational enactments
With Kathy Steele
When the client is highly dissociative, the therapist is vulnerable to intense and sometimes overwhelming emotional experiences that are often projections of fragmented parts of the client, or non-verbal enactments of unintegrated trauma. We will discuss these emotions that range from positive to negative, and how to understand and use them therapeutically.  
Participants will be able to:
1. Identify at least three emotional reactions to their clients and how they relate to the dynamics of the clients.
2. Define enactment and give an example from clinical practice
3. Describe strategies to manage countertransference feelings and use them to support an effective therapy with dissociative clients.

11.00 - 12.15
Presentation by Michael Soth
12.30 - 13.45
Presentation by Anne Aiyegbusi
14.45 - 16.00
Presentation by Kathy Steele
16.15 - 17.00

Panel with Anne Aiyegbusi, Kathy Steele and Michael Soth
---
100% Satisfaction Guarantee
Register for this LIVE online event without risk. If you're not completely
satisfied, give us a call at
01235847393
.
We're that confident you'll find this learning experience to be all
that's promised and more than you expected.
Complex Relational Dynamics in the Treatment of Trauma:
An Immersion Seminar with Kathy Steele MN, CS,
Michael Soth, and Anne Aiyegbusi, PhD
Webcast Streaming Dates: 12 March 2021
£399 Value
Register Today For £199 (VAT Inclusive)
REGISTER NOW
Plus, earn 4.5 Hours CPD