Most trauma clients carry the burden of transgenerational trauma.

Whether it's the result of abuse within a family … or the far-reaching, painful legacies of racism, oppression, and violence …

… these wounds can lead to decades of suffering and unhappiness, unless our clients get the help they badly need.
To effectively treat trauma, we must be able to identify and provide healing for the transgenerational trauma that's inhibiting our clients.
Fortunately, thanks to groundbreaking neurobiological research and clinical insight, we now have the knowledge and skills to expertly pinpoint and transform this often hidden form of trauma.
Now, in this all-new online CPD conference, we're bringing together a world-class group of innovators and researchers to share their in-depth insights and proven techniques that will help your clients take back control of their lives.
Join us, along with hundreds of your peers, for a rare and exciting opportunity to engage with leading trauma innovators, including:
Professor Rachel Yehuda: psychiatry and neuroscience professor and cutting-edge trauma researcher
Dr Peter Levine: developer of the Somatic Experiencing psychotherapy approach
Dr Pat Ogden: creator of the Sensorimotor Psychotherapy method and a pioneer in somatic psychology
Professor Stephen Porges: neuroscientist and developer of the Polyvagal Theory  
And many more!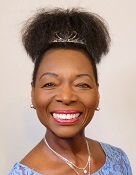 PLUS, SPECIAL KEYNOTE ADDRESS:
Baroness Floella Benjamin
on facing adversity and trauma with the power of Smile
Transgenerational Trauma Conference:
Recognising and transforming legacies of pain
7-8 October 12.00pm - 7.45pm BST
Standard Price: £629
£199 (VAT Included) Early Bird — Unbelievable Savings!
Earn up to 13 hours CPD
Register today and you'll get...
10 ONLINE sessions with leading transgenerational trauma innovators and researchers
Digital access to ALL recordings, slides and clinical resources
PLUS FREE BONUS workshop recording on healing Transgenerational Trauma with Dr Peter Levine (worth £129)
Earn up to 13 hours CPD
Course Schedule
Thursday 7 October 2021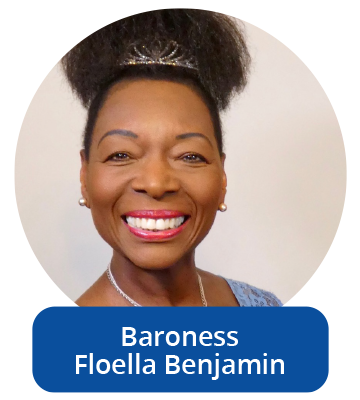 Facing adversity and trauma with the power of Smile
With
Baroness Floella Benjamin -
12.00 - 13.15
Baroness Floella Benjamin will present an exclusive keynote address, specifically designed for this conference at this critical time. Join us to hear incredible life stories of resilience and overcoming adversity that will inspire you to transform painful, traumatic experiences into powerful opportunities for healing, well-being and growth.
Click here for information about Floella Benjamin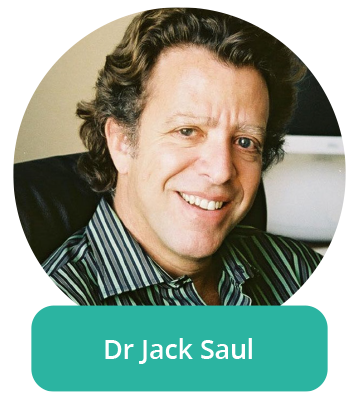 Intergenerational Resonance
With
Dr Jack Saul, PhD - 13.30 - 14.45
The embodied memories of vulnerability and resilience in response to past adversity reverberate in our bodies, our family and communal relationships, and in our symbolic cultural expressions. We will look at how to channel this intergenerational resonance in our clinical and community work with those who have endured individual and collective trauma.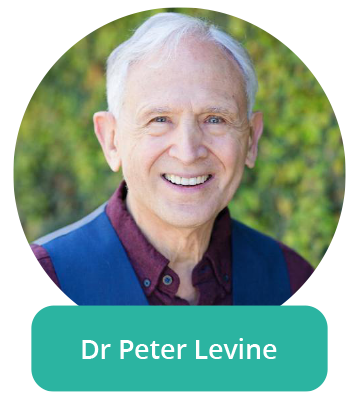 Making the invisible, visible: from hauntings to wholeness
With
Dr Peter Levine, PhD - 15.30 - 16.45
In this conversation style live interview with video, we'll hear directly from Master Therapist Peter Levine of how to heal transgenerational trauma using Somatic Experiencing.
Click here for information about Peter Levine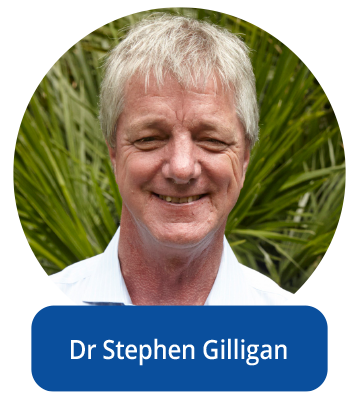 Curses and Collective Wounds: The healing of Transgenerational Trauma
With
Dr Stephen Gilligan - 17.00 - 18.15
Much intractable suffering stems from multi-generational trauma that is not accessible through verbal consciousness alone. This presentation will overview the Generative Psychotherapy approach that uses somatic and field-based methods to safely connect and heal such collective wounds. Case examples and a few experiential exercises will illustrate this approach.
Click here for information about Stephen Gilligan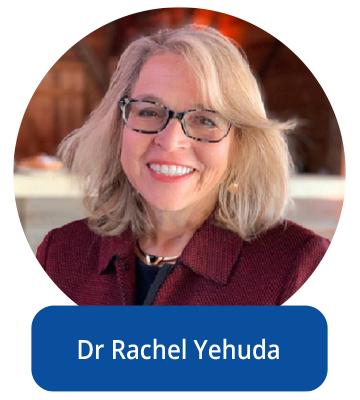 Intergenerational effects of trauma
Friday 8 October 2021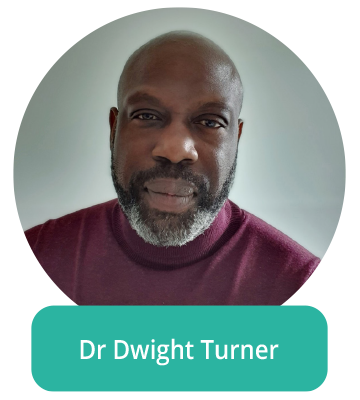 Transgenerational trauma and people of colour: essential information
With
Dr Dwight Turner - 12.00 - 13.15
This presentation will involve explorations of transgenerational trauma especially for persons of colour, and will look at how creative techniques common to the transpersonal become therefore a means of actually working with transgenerational trauma.
Click here for information about Dwight Turner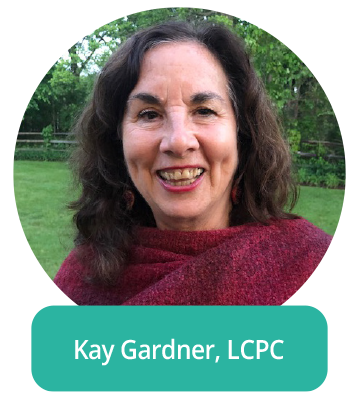 Healing transgenerational trauma with Internal Family Systems - Legacy and Cultural Burdens
With
Kay Gardner, LCPC - 13.30 - 14.45
Kay Gardner, Senior IFS Lead trainer who helped develop the concepts of Legacy and Cultural Burdens in the IFS Model, will share how both Legacy and Cultural Burdens can keep people stuck in old and unproductive patterns that can continue on for generations. She will explain how this is an energetic process and all that goes into the process of healing it.
Click here for information about Kay Gardner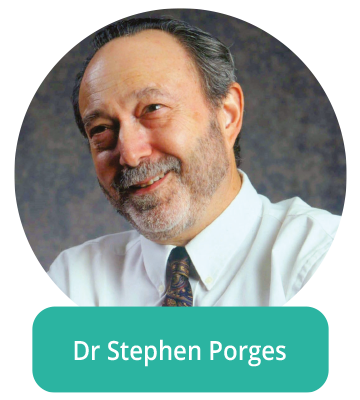 Intergenerational trauma through the lens of the Polyvagal Theory
With
Dr Stephen Porges - 15.30 - 16.45
Healing the intergenerational trauma starts by understanding the cultural programming of cues that shift autonomic state and promote defence. Through an understanding of how our nervous system detects risk and embraces feelings of safety (i.e. neuroception), interventions can retune autonomic state to enable spontaneous social engagement and trust.
Click here for information about Stephen W. Porges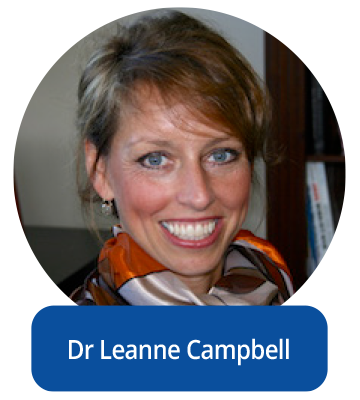 The Body Remembers: The Interplay of Regulation, Self-care and Vicarious Trauma
With
Dr Leanne Campbell - 17.00 - 18.15
Emotionally Focused Therapy (EFT; Johnson) is best known as a potent couple intervention but has always, from its inception over 30 years ago, been used in clinical practice with individuals. This workshop will focus on the understanding and treatment of intergenerational trauma from an EFIT perspective.
Click here for information about Leanne Campbell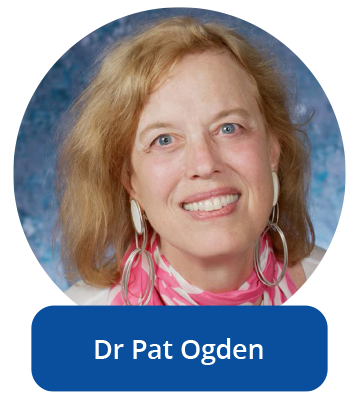 The Essential Role of the Body in Healing Transgenerational Trauma
With Dr Pat Ogden - 18.30 - 19.45
Transgenerational trauma impacts privileged as well as marginalized peoples, leaving its imprint especially on the body and also on the behaviours within and between cultural groups. This presentation will examine the importance of contextualizing treatment within an historical perspective (recent and distant, individual and societal), the current political culture, and ongoing systemic trauma. Using case examples, the body's role will be highlighted as essential to interrupting the transmission of transgenerational trauma, expressing the grief, and fostering resilience and healing.
Enrol today and you'll get this FREE BONUS Session (and earn up to 2.5 additional CPD hours!)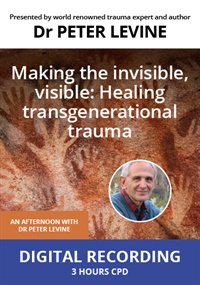 Making the Invisible, Visible with Dr Peter Levine (£129.00 value)
Join Dr Levine in this transformative CPD recording and discover how to not only help your clients connect to their ancestors' suffering with healing reverence but also learn to guide your clients to reclaiming their destinies, so they can experience authentic freedom.
Learn:
How trauma is stored in the body-mind
How to transform your practice by understanding the importance of orienting and defensive responses
Why immobilised responses need to complete to heal trauma
How boundaries are impacted as a result of trauma and how they can be reinstated
100% Satisfaction Guarantee
Register for this online course without risk. If you're not completely
satisfied, give us a call at
01235847393
.
We're that confident you'll find this learning experience to be all
that's promised and more than you expected.
Transgenerational Trauma Conference:
Recognising and transforming legacies of pain
7-8 October 12.00pm - 7.45pm BST
Standard Price: £629
Just £199 (VAT Inclusive) Early Bird — Unbelievable Savings!
Earn up to 13 hours CPD