If our clients could have thought their way out of the impact of trauma and adversity, they would have done that a long time ago.

Trauma resolution is not about thinking. Healing depends, instead, on the work undertaken at the level of the autonomic nervous system, which shapes our clients' experiences of safety and influences their capacity for connection. Traumatic events have a far-reaching impact on this system. Autonomic pathways trigger survival responses that often lead our clients on a painful journey into a state of shutdown, collapse, and dissociation. How can we help our clients find their way back to safety, and how do we prevent it from happening in the first place?

Polyvagal Theory, developed by Stephen Porges, offers a revolutionary roadmap to lead clients out of their adaptive survival responses into the autonomically regulated state of safety that is necessary for successful trauma treatment. Dr. Porges' colleague and author of The Polyvagal Theory in Therapy, Deb Dana, shares this roadmap with you in this exciting webcast.

You will become fluent in the language of Polyvagal Theory and confident in your ability to help clients safely tune into and reshape their nervous systems, and rewrite the trauma stories that are carried in their autonomic pathways. Come learn the organising principles of Polyvagal Theory and work with practices designed to help clients move out of despair and isolation and return to a place of awareness, connection, and social engagement.
Clinical Applications of the Polyvagal Theory: creating safety and connection with trauma clients
Webcast Streaming Dates: 28 - 30 Oct 2021
Register Today For £349
Webcast Schedule:
Webcast Streaming Dates:

28-30 Oct 2021 from 3:00PM - 7:30PM GMT
When you sign up for exclusive access to this live interactive webcast, you'll receive ...
12 hours of live-streaming CPD viewable from the comfort of your home or office
Printable presenter slides or manual – so you can easily follow along and take notes
Unlimited access to all video and materials — to review the content when you need it
Instant access to your CPD certificate
Event Schedule
(Q&A and experiential exercises are included!)
15.00 - 16.30
Live video webcast
16.30 - 16.45
Tea & coffee break
16.45 - 18.15
Live video webcast
18.15 - 18.30
Tea & coffee break
18.30 - 19.30
Live video webcast
Clinical Applications of the Polyvagal Theory: creating safety and connection with trauma clients
Webcast Streaming Dates: 28 - 30 Oct 2021
Register Today For £349

Objectives:
Here is what you will learn when you register for this course:
Describe the principles of Polyvagal Theory and how to communicate them in client-friendly language.
Explore three circuits of the autonomic nervous system for the purpose of client psychoeducation.
Analyse how the autonomic nervous system operates as an internal surveillance system and its impact on clients' habitual responses to trauma.
Determine how to help clients engage the regulating capacities of the autonomic nervous system in order to create an environment of safety.
Explain how to exercise the Social Engagement System to assist clients in becoming more adept in skills of co-regulation and creating reciprocal relationships.
Assess for patterns in clients' autonomic states to better inform treatment planning.
Summarise the trauma-informed therapist's role as co-regulator and its impact on clinical outcomes.
Identify portals of intervention in the autonomic nervous system to more effectively establish safety and treat trauma.
Discover the right degree of neural challenge and exercises to employ with clients to help shape the autonomic nervous system toward safety and connection.
Examine how to work with the cycle of reciprocity-rupture-repair in helping clients achieve the biological need for connection.
Design a Polyvagal-informed clinical practice based on appropriate assessment and treatment planning.
Examine ethical issues, research limitations, and potential risks to be considered by a Polyvagal-informed therapist

Get to know Deb Dana, LCSW: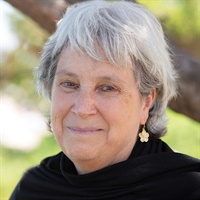 Deb Dana, LCSW, specializes in treating complex traumatic stress and lectures internationally on the ways Polyvagal Theory informs clinical interactions with trauma survivors. She is the coordinator of the traumatic stress research consortium in the Kinsey Institute at Indiana University, the developer of the Rhythm of Regulation clinical training series and a founding member of the Polyvagal Institute. Deb is the author of The Polyvagal Theory in Therapy (Norton, 2018) and co-editor with Stephen Porges, of Clinical Applications of the Polyvagal Theory (Norton, 2018). Deb received her B.A. in social welfare and her M.S.W., both from the University of Southern Maine. She is trained in Internal Family Systems, Tapas Acupressure Technique, and Sensorimotor Psychotherapy. She completed the certificate program in traumatic stress studies at the Trauma Center. To learn more about Deb's work, visit www.debdanalcsw.com or www.rhythmofregulation.com

Cancellation Policy:
Booking terms and conditions for live events:
In the event you are unable to attend a workshop, conference, webcast or retreat please send a cancellation email to info@pesi.co.uk.
If you contact us before the event date, you may exchange your booking for the event recording (if available), booking to attend another event, or a refund. We are cancelling all cancellation administration fees of £50 during this unprecedented time to give you greater peace of mind when booking with us.
If you contact us the day of the event or after, you can receive the event recording or a gift certificate.
Occasionally, changes are made due to speaker availability, participant demand or unforeseen circumstances. While PESI UK will do everything possible to ensure participant satisfaction, PESI UK's liability is limited to the event fee only.
Clinical Applications of the Polyvagal Theory: creating safety and connection with trauma clients
Webcast Streaming Dates: 28 - 30 Oct 2021
Register Today For £349