Therapeutic mistakes are inevitable … but generally they occur in-session where we rarely have the chance to turn our mishaps into growth opportunities.
Whether the mistakes we make are clinically mis-attuned or the result of our own internal conflicts and attachment styles, there is much to learn from the power of "repair" …
… when therapist and client resolve to recover from a rupture to the relationship caused by empathic failure, mistakes, or even ethical errors.
In this CPD workshop featuring Dr Janina Fisher, internationally renowned expert and bestselling author, you'll discover how to transform mistakes into powerful opportunities for change. You'll learn how to use the therapeutic relationship to heal the rupture, even when rooted in long-term attachment wounds, by repairing the inevitable 'misses' that accompany our best efforts as therapists.
Join us today for this unique online CPD workshop that can help any therapist improve your skills and ability to help your clients.
Mistakes of the heart:
Repairing therapeutic ruptures
Webcast Streaming Dates: 8 - 9 July 2021
Only £199 (VAT Inclusive)
REGISTER NOW
Meet Your Speaker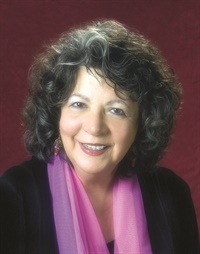 Dr Janina Fisher

Janina Fisher, PhD, is a licensed clinical psychologist and instructor at the Trauma Center, founded by Bessel van der Kolk, MD. A faculty member of the Sensorimotor Psychotherapy Institute, an EMDR International Association consultant, past president of the New England Society for the Treatment of Trauma and Dissociation, and former instructor, Harvard Medical School, Dr. Fisher lectures nationally and internationally on the integration of the neurobiological research and new trauma treatment paradigms into traditional psychotherapies.
Mistakes of the heart:
Repairing therapeutic ruptures
Webcast Streaming Dates: 8 - 9 July 2021
Only £199 (VAT Inclusive)
REGISTER NOW
Event Objectives
Identify common categories of therapeutic error.

Differentiate mistakes or successes from client satisfaction or dissatisfaction.

Distinguish ethical errors, clinical errors, and "mistakes of the heart".

Identify therapist attachment issues that most frequently drive clinical mistakes.

Describe common counter-transferential internal conflicts experienced by therapists.

Discuss ways of using mistakes in the service of growth and change.

Utilise co-regulation to restore therapeutic attunement.
16.00 - 17.30
Live Video Webcast
17.30 - 17.45
Tea and coffee break
17.45 - 19.15
Live Video Webcast
---
100% Satisfaction Guarantee
Register for this LIVE online event without risk. If you're not completely
satisfied, give us a call at
01235847393
.
We're that confident you'll find this learning experience to be all
that's promised and more than you expected.
Mistakes of the heart:
Repairing therapeutic ruptures
Webcast Streaming Dates: 8 - 9 July 2021
Only £199 (VAT Inclusive)
REGISTER NOW